Celebrities Who Ditched Twitter After Elon Musk Became Boss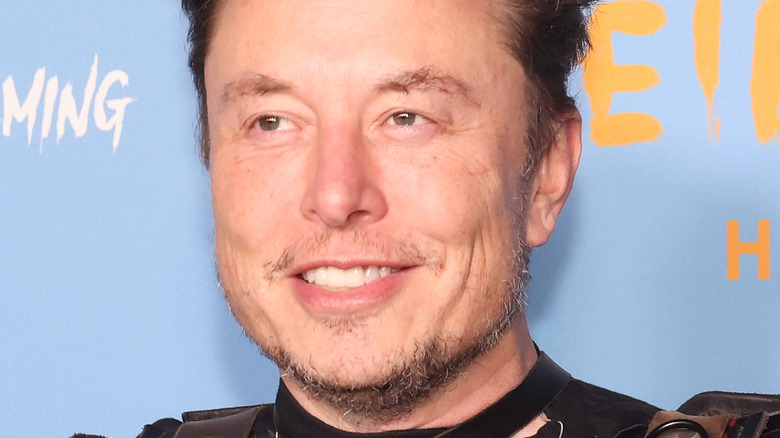 Taylor Hill/Getty Images
After months of intent, Elon Musk finally acquired Twitter. For $44 billion, Musk is the new "Chief Twit" as he put it. The Tesla mogul has pledged many worrying things, like reversing the ban on Donald Trump, and has already reportedly ordered layoffs per the New York Times. The new ownership made a lot of users rethink their usage of the app, including some high-profile users.
Even the day Musk took over Twitter proved to be a concern for some celebrities. After a report that usage of the N-word surged 500% on the day the Tesla CEO took over, LeBron James shared his worries about Musk taking over. "I dont know Elon Musk and, tbh, I could care less who owns twitter," James wrote. "But I will say that if this is true, I hope he and his people take this very seriously because this is scary AF. So many damn unfit people saying hate speech is free speech." Likewise, the co-hosts of "The View" are fearful of Trump's return to the platform once the Tesla CEO changes things. And they're not alone; many celebs have already said they're leaving the platform for good.
Shonda Rhimes and Sara Bareilles are fleeing Twitter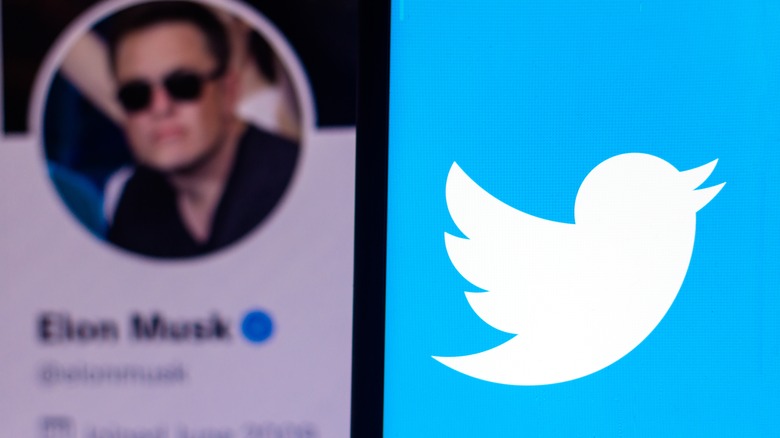 rafapress/Shutterstock
Upon Elon Musk's acquisition of Twitter, "Grey's Anatomy" creator and iconic producer Shonda Rhimes tweeted she's "not hanging around for whatever Elon has planned. Bye." She has 1.9 million followers. Likewise, "Love Song" singer Sara Bareilles told her 2.8 million followers, "Welp. It's been fun Twitter. I'm out. See you on other platforms, peeps. Sorry, this one's just not for me." Per the Hollywood Reporter, other celebrities that said "I'm out" after Musk's takeover include "This Is Us" executive producer Ken Olin, "Billions" showrunner Brian Koppelman," and "Bill & Ted" star Alex Winter.
Others like actor Josh Gad are debating whether they should leave. "Leaning toward staying, but if today is a sign of things to come, not sure what the point is," he wrote. "Freedom of speech is great. Hate speech intended to incite harm, (with no consequences) ain't what I signed up for." Meanwhile, director Rob Reiner wants people to stay. "For those who are fighting to preserve our Constitutional Democracy, now is not the time to leave Twitter," he wrote to his 2.1 million followers. "Now is the time to VOTE BLUE!"
The Hollywood Reporter also noted that when Musk first shared his intent to buy Twitter in April, actors like Mia Farrow and Jameela Jamil already shared that they would leave if it came to it. Even though Jamil vowed to send her "last tweet" back then, she's since returned (via People).
The possible price for verification is also putting people off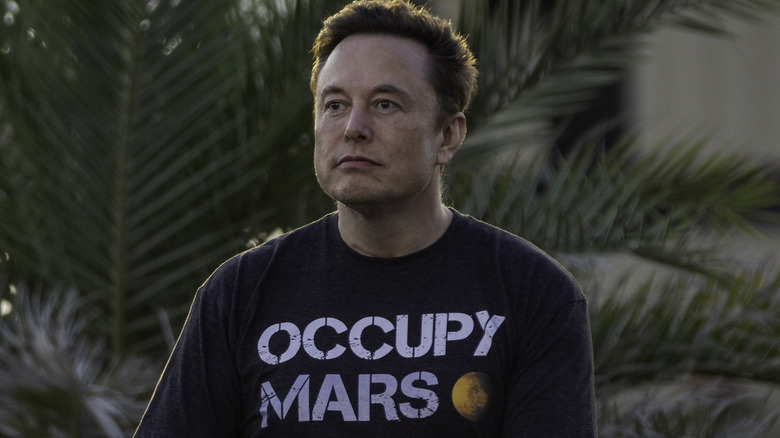 Michael Gonzalez/Getty Images
In April 2022, Elon Musk claimed that Twitter was dying, hence why he wanted to take over the company. Reuters later reported in October that the app has been losing users or active users for a while. They wrote that the site is "struggling" to keep active users or "heavy tweeters," those who visit Twitter six or more times a week and tweet three to four times in that same time frame. They make up only 10 percent of monthly users, but create 90 percent of all the tweets on the site and Twitter's revenue. "At the same time, interest in news, sports, and entertainment is waning among those users," the outlet said. "Tweets on those topics... are also the most desirable for advertisers."
With cryptocurrency and NSFW content the fastest-growing topics on the platform, and potentially the least-attractive ones for advertisers, Twitter could lose its money-making potential. Per The Verge, this is what makes the unofficial report that Twitter will start charging $20 a month for verification all the more plausible. However, if Musk's leadership alone didn't scare off celebrities, that hefty subscription will. "$20 a month to keep my blue check?" author Stephen King wrote. "F*** that, they should pay me. If that gets instituted, I'm gone like Enron." Soon after, Musk replied, "We need to pay the bills somehow! Twitter cannot entirely rely on advertisers. How about $8?"