Houston Astros Fans Can't Get Enough Of Mattress Mack's Historic World Series Bet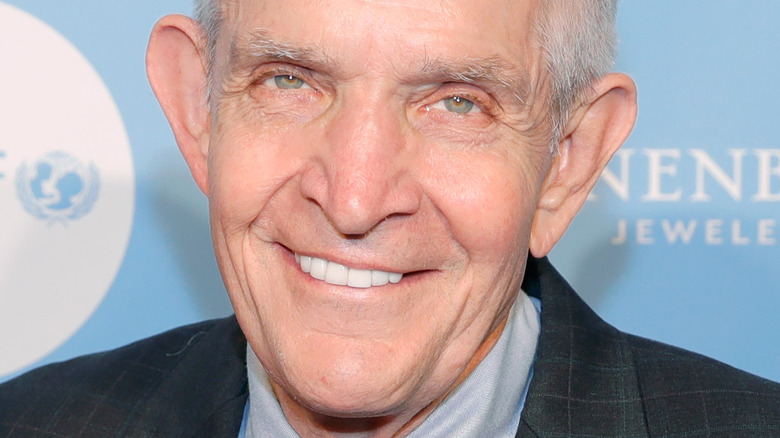 Bob Levey/Getty Images
The Houston Astros won the 2020 World Series, proving triumphant over the Philadelphia Phillies. According to USA Today, the team took home a 4-1 win during Game 6. This marks the second time that the team has won The World Series. The Houston Astros' first win occurred in 2017 after a victory against the Los Angeles Dodgers, per CNN. However, for many, The Houston Astros' first World Series win has an asterisk by it, due to cheating rumors launched by their former pitcher Mike Fiers. 
In any event, the team has much to celebrate today, as does Jim "Mattress Mack" McIngvale. According to ESPN, the 71-year-old furniture seller, who's known for placing high-risk sporting bets, just reaped a $75 million payout, which, according to Forbes, is "believed to be the largest payout in legal sports betting history." McIngvale, who's reportedly worth $300 million, per Celebrity Net Worth, put up $10 million  in the hopes that the Houston Astros would bring home the 2022 World Series Title. And he was right!  
For Houston natives, McIngvale is more than just a high-profile business owner; he's also a very charitable local celebrity who uses his fame to help others, per ABC 13. "These big bets I make are not about me: if we win, the proceeds allow me to refund @GFToday customers and do more good for the entire community of Houston. I love H-Town, and I love bringing everyone together," McIngvale tweeted on Nov 1, ahead of his win. Now that McIngvale has won big, Houston Astros' fans have a lot to say about it.
Houston Astros' Fans are loving Mattress Mack's big win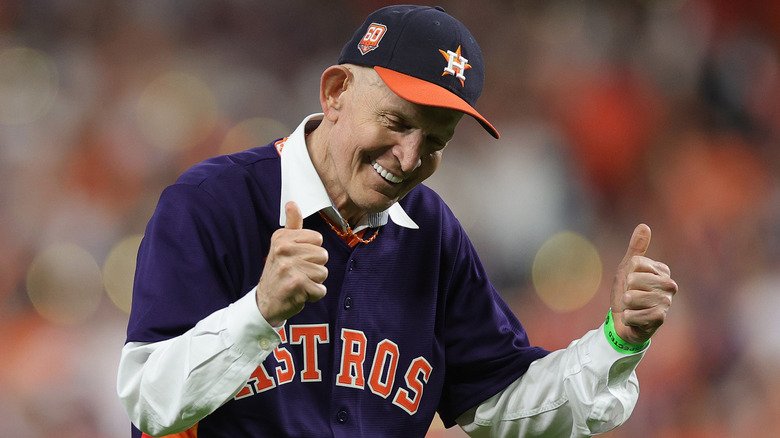 Carmen Mandato/Getty Images
Following his big win, Jim "Mattress Mack" McIngvale took to Twitter to do a little boasting. The proud Texan tweeted a photo of himself posed with a suitcase full of cash and captioned it: "How Tweet it is $75 million." 
However, McIngvale isn't the only person who's celebrating his big win. It appears that the Houston Astros fans are just as excited as he is. Todd Hagopian congratulated McIngvale. "Love this guy! Congrats Mattress Mack! Oh, and good job @astros...," he tweeted. Another user wrote, via Twitter, "I learned about Mattress Mack by listening to the @MichaelBerrySho every morning on @ktrhnews via Iheartradio.(shameless plug) Mattress Mack is probably the most deserving person of this kinda win i can think of and i would bet he will use some of it for his community." 
Meanwhile, Paul Gonzales tweeted "Scared money don't make money." Finally, because Twitter is nothing without its jokes. Gaming Society tweeted a photo of a man lying in a pile of cash, captioning it: "Mattress Mack laying on his $75 million."