Who Is Nick Carter's Wife, Lauren Kitt?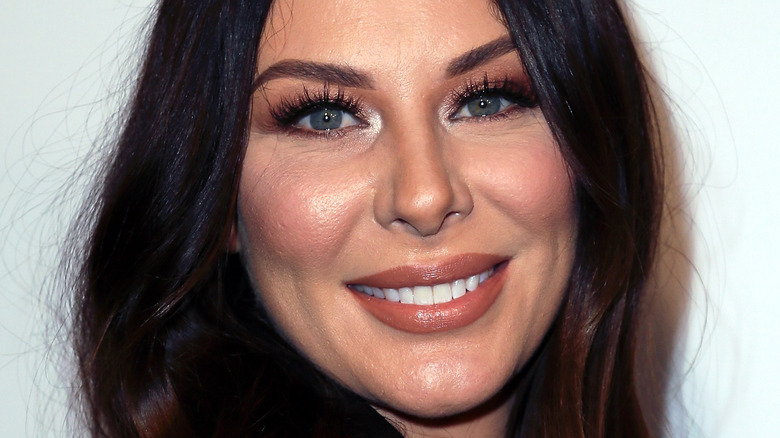 David Livingston/Getty Images
Backstreet Boys band member Nick Carter has been romantically linked to some pretty famous women in the past including Willa Ford, Malika Haqq, Haylie Duff, Kaya Jones, and even socialite and reality television star Paris Hilton. "Our relationship totally was based on distrust. She didn't trust me. I didn't trust her," he later told People about his brief romance with Hilton. 
It wasn't until 2008, however, when the famous boy bander found true love and his future wife and mother of his children... while on a blind date with Lauren Kitt. "I didn't want to be in a relationship at all, and then all of a sudden... smack, right in my face," Carter told RollingStone in 2014. "And six years later, now I have someone that I truly love and care about, that I want to be the best for, that I want to be alive for. I want to be healthy. I just want to be there for her and be accountable to her, so she has been my rock," he gushed. But aside from being Mrs. Nick Carter, what else is there to know about Kitt? As it turns out, she's a pretty big deal too!
Lauren Kitt is into fitness
Lauren Kitt is serious about being fit!
The story goes that prior to meeting Nick Carter, Kitt worked as a veterinary technician specialist before finding her true passion: fitness. Still, Kitt remains humble about her fitness know-how. "I don't think I'm an expert or a guru," Kitt declared during a 2014 exclusive interview. "I don't really think anyone is because it's a forever evolving industry and we're always learning things about the human body... what to eat, what not to eat, and what's better and new things coming out," she explained. "I just know what works for me, as a former heavy girl." And fortunately, Kitt's willing to share that knowledge... for free! In the past, Kitt has posted her "Kitt Fit" workouts at no charge on both YouTube and her Instagram account. And some might say that the act of paying it forward with free workout tips for all would end up paying her back tenfold...
Lauren Kitt got the surprise of a lifetime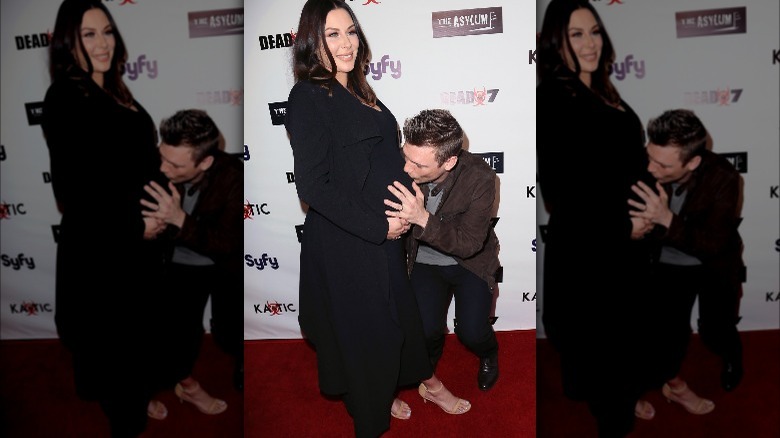 David Livingston/Getty
Party of five?!
Lauren Kitt and Nick Carter got the surprise of a lifetime when they found out she was five and a half months pregnant with baby number three! According to Kitt, she had no symptoms until one day she felt something move inside of her. "I said, 'Nick, there's something not right. I think I need to go to the doctor. Something's wrong with me.'", she told People. "I was not supposed to be able to have any more children, so I never assumed that I was pregnant," she explained. As you may recall, Kitt suffered a devastating miscarriage in 2018.
Fortunately, the not-so-little surprise turned out to be a pleasant one for the couple and one they had secretly been longing for. "Even Nick, like a couple of weeks prior to that, was talking about possibly getting a surrogate, possibly having a third child. It was just something we were talking about," she revealed about the couple's hopes to expand their family. "With everything that 2020 has given to the entire world, I look at it as a blessing," Carter added. "We love our two children and we pride ourselves on being great parents." A blessing, indeed!