Summer House Star Kyle Cooke's Legal Issues Explained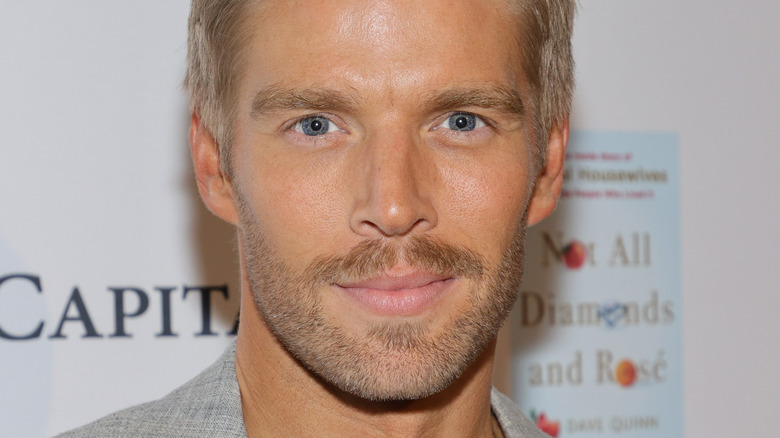 Jamie Mccarthy/Getty Images
Summer should be fun... legal troubles... not fun. 
Entrepreneur and life of the party Kyle Cooke first burst onto the Bravo scene in 2017 during the premiere of "Summer House" — a reality show wherein young New Yorkers travel to the Hamptons every weekend for some fun in the sun... and perhaps a little bit of debauchery as well. But make no mistake — it wasn't all beach days and boozy brunches for Cooke. Monday through Friday (okay, okay, Thursday if you factor in Summer Fridays) Cooke was busy working on his two start-up businesses: Birddogs, a company that sells "high-end activewear" and Fenix, an "invite-only app and private wellness community", per LinkedIn. 
In 2019, however, Cooke opted to pivot into the alcohol biz with the release of his very own hard tea, aptly named Loverboy. "So WTF is @drinkloverboy? It's a sparkling hard tea w/ ZERO sugar that is delicious AF. Dying to know what these babies taste like? Follow @drinkloverboy to guess the 3 flavors, get updates on our launch, and buy swag you can rock this summer. xoxo," Cooke penned in an Instagram post about his all-new business venture. And since then Cooke has expanded the brand to include various canned cocktails including spritzes and even espresso and cosmopolitan martinis. Alas, Loverboy's road to success hasn't always been a smooth one. Here's everything we know about Cooke's legal issues surrounding the alcohol brand.
Kyle Cooke was sued for trademark infringement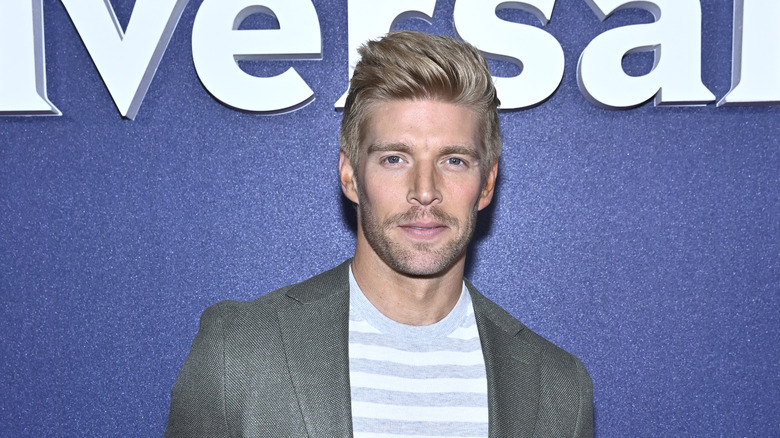 Roy Rochlin/Getty Images
Mo money, mo problems.
For a while, it appeared Kyle Cooke was riding high off the success of his brand new alcohol brand, Loverboy. Unfortunately, however, that all changed in September 2020 when the owner of Loverboy Bar in New York City, sued Cooke for trademark infringement. According to Us Weekly, the owner of the bar argued in court documents that the local bar had been "making commercial use of its Loverboy Mark in connection with Loverboy services" wayyy before Cooke launched his brand and that included the "marketing and sale of original craft cocktails" and "to-go cocktails" — just like those canned hard teas and cocktails Cooke was peddling. Yikes. 
Cooke, however, wasn't willing to roll over and instead counterclaimed for "declarative relief" citing that his company had the right to use the name and pointed out that the bar's cocktails were only marketed within New York City, whereas his beverages were marketed to a larger demographic. Fortunately, in February 2021, the case was settled and dropped and Cooke emerged victorious. Sadly, however, that wouldn't be the end of Loverboy's legal woes.
Kyle Cooke was sued again for canceling a contract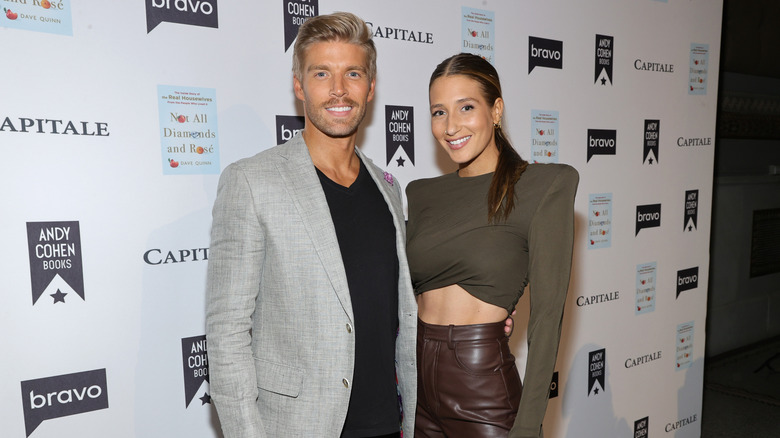 Jamie Mccarthy/Getty Images
For richer or poorer?
Season 6 of "Summer House" and 2021 proved to be a doozie for businessman Kyle Cooke. Aside from the fact that he and then-fiancée Amanda Batula were deep in the throes of a wedding planning complete with a runaway florist, Cooke was sued yet again — this time by one of Loverboy's distributors for the cancelation of a contract. "I'm in a lawsuit. I've spent $200,000 on legal fees this month. I'm $4 million in debt with the loan for my business. Everything is on the line," Cooke blurted out in a moment of frustration on the show, per Us Weekly.
The story goes that Night Shift Distributing, LLC alleged that Loverboy "did not have a good cause to discontinue sales" after abruptly ending the contract in January 2021 "without case and without compensation." Fortunately, Cooke emerged on the right side of the law once again. After filing for dismissal several times, the case was eventually dismissed on June 23, 2021... exactly two months and two days before Cooke and Batula's wedding day. And there ya have it, folks!