What We Know About Robert Kraft's Wife, Dana Blumberg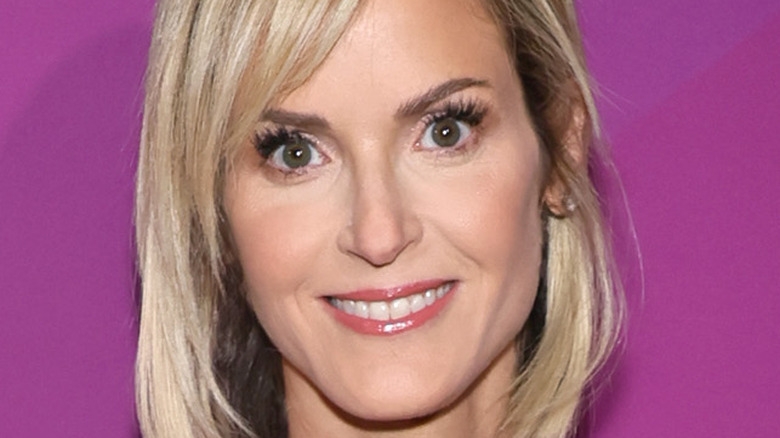 Theo Wargo/Getty Images
With six Super Bowl championships to his name, It's safe to say that New England Patriots owner Robert Kraft is a big deal in the football world — arguably, one of the biggest deals. However, football is only one part of his life. Robert is also a devoted family man with four children, all born to his first wife of 48 years, philanthropist Myra Kraft. Unfortunately, Myra succumbed to ovarian cancer in 2011, per a statement on the Patriots' website. Following Myra's passing, Robert spoke of the difficulties he faced while adjusting to his new life. "I'm blessed with four great children and eight grandchildren," Robert shared with The Boston Globe. "But you go home, and you go home alone, and no one's there. It's just really sad," per Heavy.  
Since Myra's passing, the 81 year old has briefly dated other women, but it appears that he's found his forever love with Dana Blumberg, who he was first spotted with in 2017, per Sports Keeda. In March of this year, engagement rumors surrounding Kraft and Dana Blumberg started to swirl. Recently, Kraft proved that the rumors were based in fact, as he and Blumberg tied the knot in October. And while it's clear from photos that Blumberg could easily be added to the list of gorgeous wives you didn't know celebrities had, she's so much more than just a pretty face.
Dana Blumberg is an ophthalmologist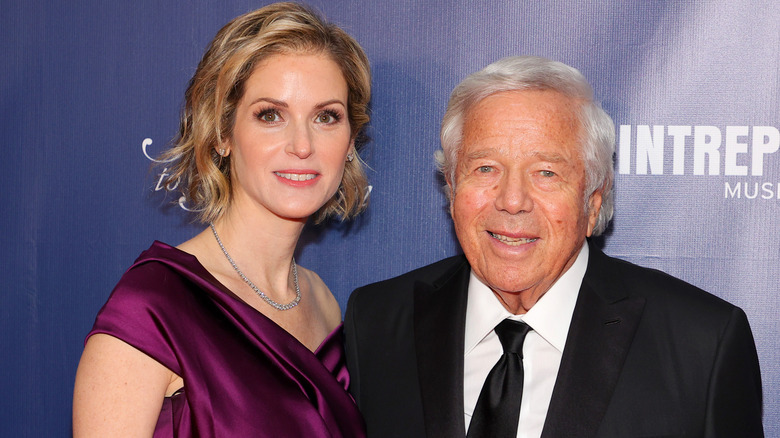 Theo Wargo/Getty Images
Beauty and brains — that's the best way to describe Dana Blumberg, or shall we say, Dr. Blumberg. The 48-year-old, who's 33 years younger than husband Robert Kraft, is a board certified ophthalmology specialist with 22 years of experience, per Medical News Today. According to her profile, it appears that Blumberg, who graduated from Saint Louis University, is currently conducting telehealth visits in New York City. And she's not too bad at her job, either, as she has a 4.4 (out of 5.0) patient satisfaction rating. "Saw for comprehensive 2nd opinion," wrote an anonymous reviewer. "She and the staff were kind, efficient and thorough. Their testing equipment is first rate and you feel like you're getting the best care possible. Highly recommend."
According to the Daily Mail, one of Blumberg's former medical school classmates also shared great things about her character, describing her as "super nice, super friendly and super fun." They also noted that, for Blumberg, "every major test deserved a raging party." 
Additionally, Blumberg has been recognized for providing quality care as, she's been name as part of the Top Doctors in the New York Metro Area for four consecutive years since 2019. Blumberg was also one of New York Magazine's Top Doctors in 2021 and 2022, per Castle Connolly.
Dana Blumberg had a envy inducing wedding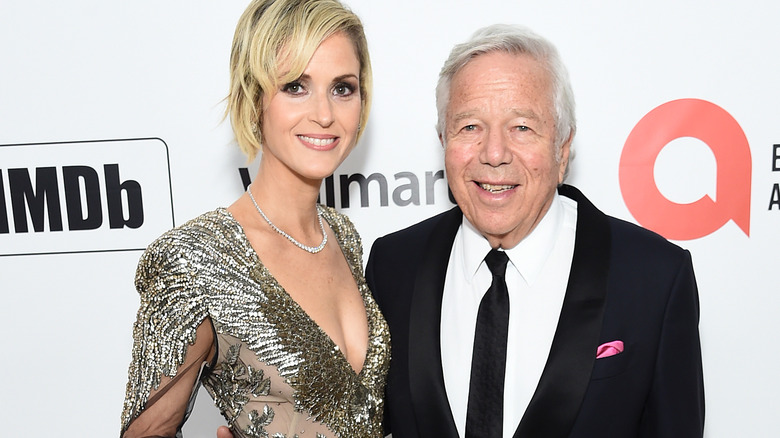 Jamie Mccarthy/Getty Images
Dana Blumberg married Robert Kraft on October 14, 2022 — and it sounds like it was the event of the year. According to Page Six, their wedding took place in New York at the Hall des Lumières. And while the wedding was chock full of famous faces such as Tom Brady, Jon Bon Jovi, Kenny Chesney, Adam Silver and Robert Goodell, Kraft rallied his famous friends under the guise of a "Kickoff and a Touchdown" party. 
"Most of the people didn't know it was a wedding celebration. We thought it was a party and then when we went upstairs — and [a] screen opened and Robert and Dana came out, shared a source with People. "She was in a wedding dress, and Elton John announced them as 'husband and wife.' Then Meek Mill wrote a song for them — which he sang with Ed Sheeran as backup." In addition to Sheeran — who sang during the couple's first dance, per AS — and Meek Mill performing, Kraft also had DJ Grandmaster Flash and Elton John share their musical talents.