Emily Ratajkowski And Julia Fox Speak Candidly About Their Parenting Styles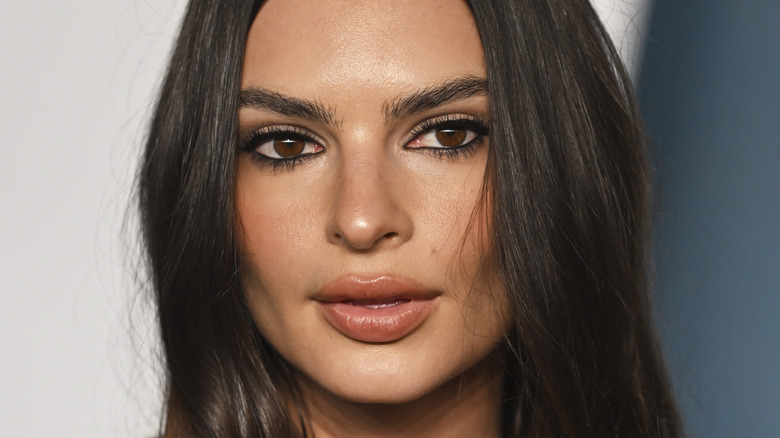 Karwai Tang/Getty Images
Emily Ratajkowski became a single mother in September after filing for divorce from Sebastian Bear-McClard following cheating allegations, according to TMZ. The couple share a baby boy, Sylvester, who they welcomed into the world in March 2021, per USA Today. In an interview with Harper's Bazaar, Ratajkowski opened up about her divorce and said, "I feel all the emotions. I feel anger, sadness. I feel excitement. I feel joy. I feel levity. Every day is different."
Despite all of the emotions, her split from Bear-McClard reminded her about what's really important and takes precedence in her life. She revealed, "I've never had such clear priorities before in my life. Number one is Sly, and that's that. It's made me re-evaluate what's important to me, like, what do I want to teach my son?"
After filing for divorce from her estranged husband, Ratajkowski has been keeping busy. The model recently launched her own podcast, "High Low with EmRata," in October, and is using her platform to open up about a variety of topics including feminism and philosophy with featured guests. During a recent segment with Julia Fox, Ratajkowski and the actor got candid about their parenting styles and navigating motherhood.
Emily Ratajkowski and Julia Fox want their sons to be balanced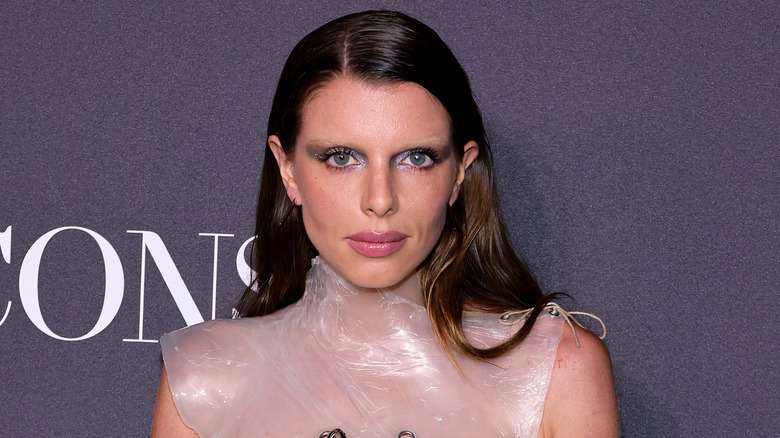 Theo Wargo/Getty Images
Emily Ratajkowski and Julia Fox bonded over their parenting styles and hopes for their children during an honest conversation about parenting in today's complicated world on "High Low with EmRata." Ratajkowski explained that while her son, Sylvester, loves playing with trucks, she also bought him a baby doll and tea set to keep his interests balanced. She told Fox, "Sly literally gets so excited. [He] loves to play with things with wheels. But is this just what he likes naturally?" (via Page Six). The model added that she's afraid her son will be conditioned to "toughen up" and adjust to unnecessary societal norms forced upon men as he grows up.
Fox quickly found common ground with the model as she is also a single mother with a baby boy, Valentino. Fox's son also loves trucks, but has a doll that he enjoys pushing around in a stroller as well. The actor seemingly agreed with Ratajkowski's parenting tactics, saying, "It's hard as a single mom, raising a son, you just don't want them to end up like every single guy you've ever met, you know? How do I stop this conditioning from occurring?" 
During the segment, Fox and Ratajkowski also discussed sex and dating. Fox was previously linked to Kanye "Ye" West, but broke things off with the rapper in February due to his "unresolved issues," per Page Six, while Ratajkowski has been enjoying life as a new bachelorette.