Kim Kardashian Reacts To Scott Disick's Relationship With Sofia Richie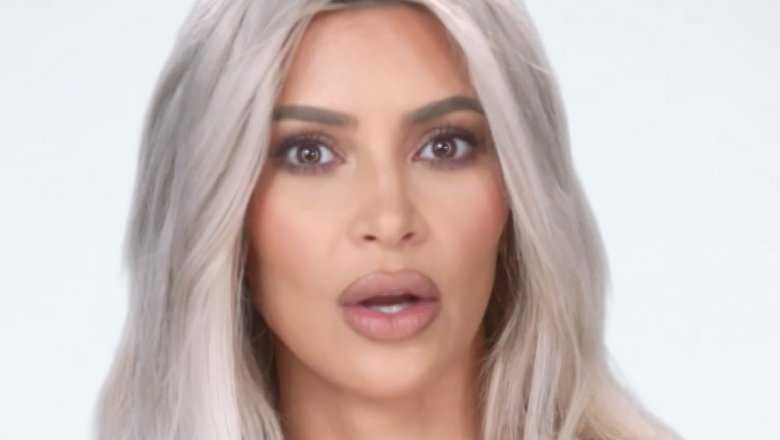 The social media star is speaking out about her sister's ex.
In an episode of Keeping Up With the Kardashians that aired on Sunday, Feb. 11, 2018, Kim Kardashian addressed Scott Disick's romance with 19-year-old Sofia Richie. And, surprisingly, she's not too upset with the father of her niece and nephews dating the teenager (via E! News).
"I've started to see pictures of Scott running around New York and whatever makes him happy, I don't judge, I don't care," Kim said in a talking head during the show. "I think it's a good thing. I just hope that he's making good choices and having fun and nothing's getting crazy."
Kim also noted that Disick's relationship with Richie might be "a little more serious" than she'd previously thought (via People). She added, "I mean, it's not like we can keep tabs on him forever. He's got to live his life. Kourtney's moved on, Scott's eventually going to move on. If it ends up turning into something, great."
But Kim's not the only member of the Kardashian family that's addressed Disick's love life. Her mom, Kris Jenner, also spoke with Disick directly about his relationship. As seen in a clip of the show, Kris asked him if he was "going steady" with anyone. "I guess that's what the kids are calling it," Disick replied.
After Kris recalled the 12-year age difference between her and her first husband, Robert Kardashian, Disick, 34, noted, "You were underage. [Sofia's] not."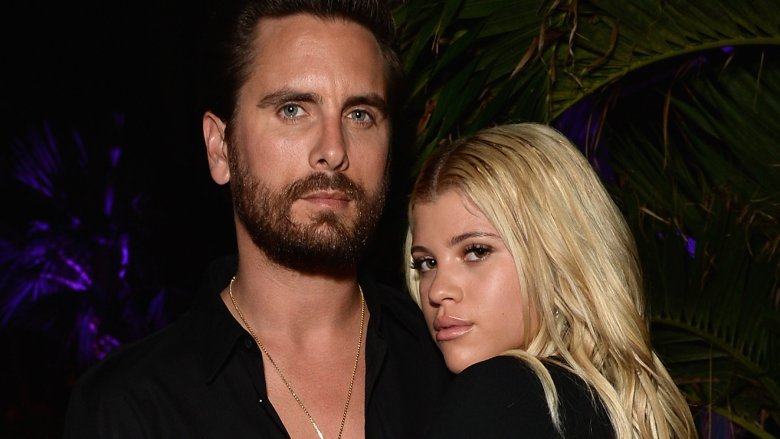 As Nicki Swift previously reported, Disick and Richie made their relationship Instagram official back in September 2017 — years after Disick and Kourtney Kardashian, who share three children together, called it quits on their relationship. But despite Kim and Kris' approval of his romance with Richie, don't expect to see the young model on Keeping Up With the Kardashians.
Regarding his close friendship with Kris, Disick explained in a confessional, "Truthfully, as much as I'd like to be honest with her and tell her how I'm how I'm really feeling, I also do want to respect Kourtney and her feelings. Maybe down the line, but right now, my biggest thing is just being respectful of everybody" (via People).
Sounds surprisingly mature for Disick.
Too bad Kim and Kourtney's younger sister Kendall Jenner doesn't share that same outlook.