Bella Poarch Finally Breaks Silence On Surprise Marriage And Divorce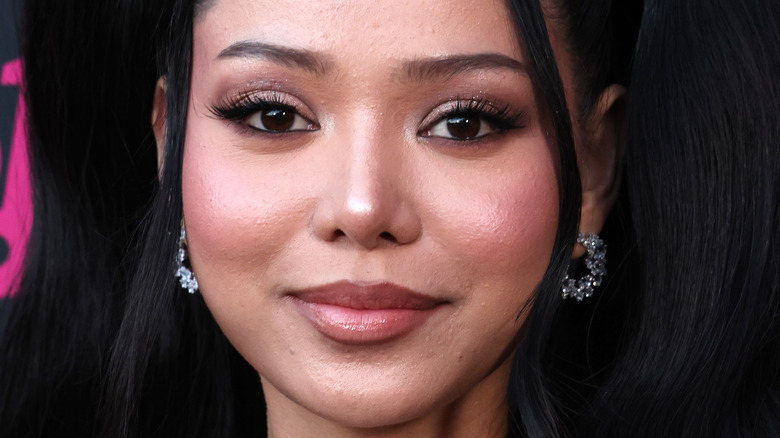 David Livingston/Getty Images
Bella Poarch has announced that she is taking a break from social media following the surprising reports that she is married — and getting divorced. Fans were blindsided by the news that the TikTok star had filed for divorce from her husband, Tyler Poarch, and that she was married in the first place.
According to TMZ, Bella — whose real name is Denarie Poarch — cited "irreconcilable differences" in court documents filed in Los Angeles County as the reason for splitting with her husband of nearly four years. And while Bella remained notably quiet when the news broke, disbelief from fans echoed across social media. "She was acting as if she was single this entire time," one fan tweeted. Another, evidently taken aback by the news, wrote: "BELLA FILED A WHAT FROM HER WHAT AFTER SECRETLY BEING WHAT FOR WHAT."
And now, Bella has broken her silence and announced that she'll be laying low for a little while.
Bella Poarch isn't ready to talk about the divorce
As it turns out, Bella Poarch doesn't think she was keeping her marriage a secret. The influencer-turned-singer shared a message to clear up and address the confusion while also announcing a temporary hiatus. "I'm sorry if everyone thinks I've been keeping it a secret," she wrote in a note shared on Instagram. "I will address my divorce when I am ready to speak about it." The social media superstar asked her fans to respect her and her soon-to-be ex-husband's privacy.
Before thanking her fans, Bella announced that her team would continue to manage her online accounts as she still has "certain obligations that need to be fulfilled." In the meantime, she says she will be "taking a break from social media." 
For the most part, Bella has always remained relatively vague about her love life. However, during an appearance on "The H3 Podcast" in 2021, the singer revealed that she had been single for about a year and had two ex-boyfriends from the Navy. TMZ reports that she tied the knot with Tyler Poarch in 2019, an entire year before her social media career exploded. Bella and Tyler don't share any children, and she isn't expecting either to pay spousal support. And according to the court documents, Bella plans on keeping her married name.