Inside Mauricio Umansky's History Of Legal Troubles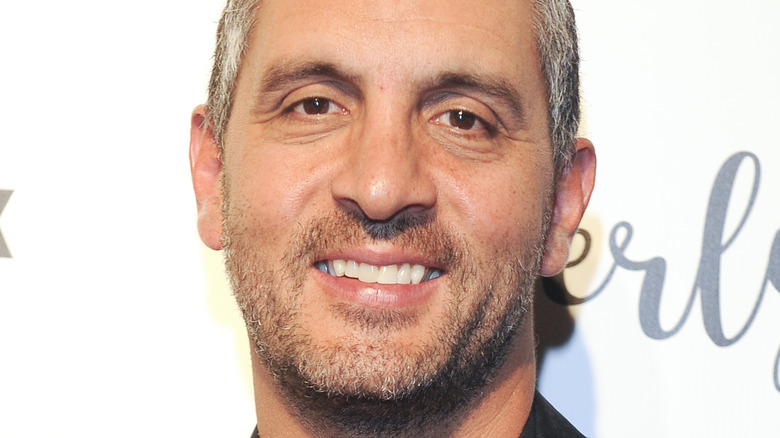 Amy Graves/Getty Images
Mau money, mau problems?
Bravo fans and stans were first introduced to budding real estate tycoon Mauricio Umansky aka "Mau" way back in October 2010 as the longstanding husband of Kyle Richards. During his time on the show, he quickly climbed the ranks as one of the more beloved Housewives' hubbies and even landed on the list of "Hottest Real Housewives' Husbands," per Us Weekly. Not too shabby, eh?! But recently, Umansky has been making a name for himself on reality television with the release of "Buying Beverly Hills," a show wherein cameras follow Mauricio and his bevy of The Agency real estate agents (including him and Richard's 26-year-old daughter Alexia Umansky and Richards eldest daughter from a previous marriage, Farrah Aldjufrie) as they close high stakes deals in their fabulous city. "It's putting ourselves vulnerable to a whole (other) dynamic," he told TODAY when asked about how filming the new show compares to making cameos on "Real Housewives of Beverly Hills." He added, "I've now allowed cameras into all of my life with the exception of sleeping. So the vulnerability is there." Perhaps, however, vulnerability is a feeling the CEO and broker is all too familiar with, as he's experienced some legal woes while working in the high-stakes world of luxury real estate. Here's everything we know about Mauricio's history of legal troubles.
Mauricio Umansky was sued for fraud in 2018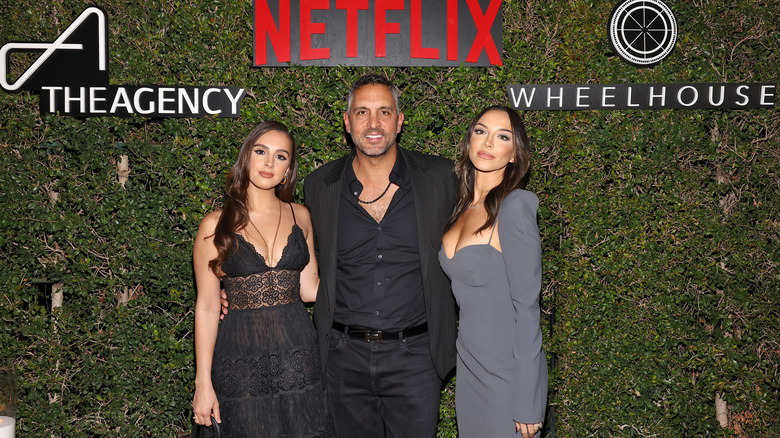 Tommaso Boddi/Getty Images
The morally corrupt Mauricio Umansky??? Say it isn't so!
The story goes that way back in 2016, Umansky was tapped by the United States Justice Department to sell a property owned by the eldest son of Equatorial Guinea's president, Teodoro Nguema Obiang Mangue, to recover funds that Obiang acquired through ill-gotten gains. And, to Umansky's credit, he did for a whopping $32 million. But not so fast. In 2018 Umansky was sued for fraud over the 2016 sale of the Malibu residence. As reported by the Los Angeles Times, Obiang alleged that Umansky sold his former home for far less than what it was worth to a man by the name of Mauricio Oberfeld, with a plan to resell it along with Oberfeld in the future for a much higher price tag. But that's not all. Obiang also claimed that Umansky deliberately withheld higher offers from him to ensure the deal with Oberfeld. (It should be noted that Umansky and Oberfeld did, in fact, resell the home for a staggering $70 million in 2017. Cha-ching!)
Still, Umansky and his team of attorneys denied any wrongdoing. "Mr. Umansky did exactly what he was retained to do," the legal team fired back in a court filing. "He sold the Sweetwater property with virtually no publicity, under a strict deadline and at a price above the appraised value." Per Radar Online, the lawsuit was eventually settled... until another plaintiff came a-knocking, that is.
Mauricio was sued yet again in 2019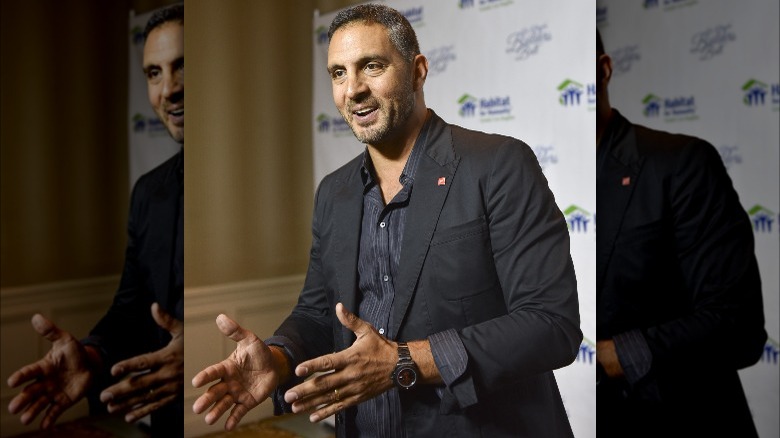 Rodin Eckenroth/Getty
The hits kept coming.
Per Radar Online, in 2019, a high-rolling real estate investor by the name of Sam Hakim also sued Mauricio Umansky to the tune of $35 million, claiming that he offered up $40 million for Obiang's Malibu mansion only to be rebuffed and told not to make an official offer. Umansky denied the allegations and then took it one step further and filed a countersuit against Hakim's real estate agent Aital Segal citing that he was the one responsible for Hakim losing the deal. "Hakim's agent and fiduciary and owed him the highest duties of good faith, honest, and fair dealing. Moreover, as Hakim's real estate agent Segal was required to put himself in the position of Hakim and disclose material information required for Hakim to make a well-informed decision," Umansky's legal team argued. "Segal failed to advise Hakim to make his alleged $40 million offer on the Property in writing or he otherwise provided advice and recommendations that breached his fiduciary duties to Hakim." The lawsuit is still ongoing. And there ya have it, folks!