Drake And 21 Savage Have Landed Themselves In Hot Water With Vogue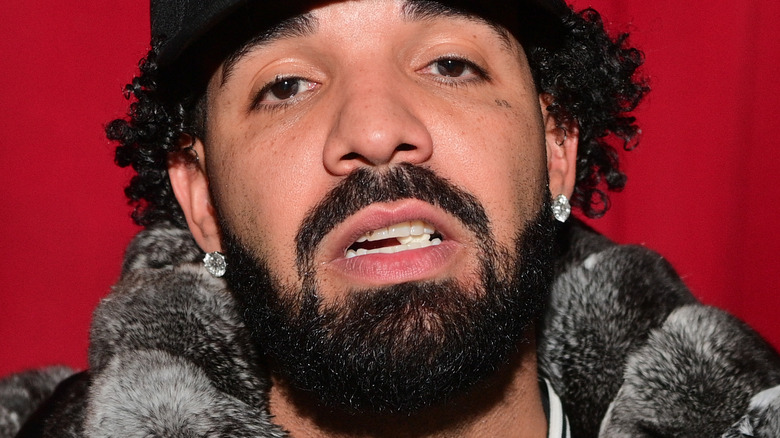 Prince Williams/Getty Images
Drake and 21 Savage's newest album, "Her Loss," has had a strange promotional journey. As reported by Pitchfork, the album release was delayed by a week after producer Noah "40" Shebib, who lives with MS, contracted COVID-19 while mastering the album. Drake originally announced the collaboration in an Instagram story (via Hype Beast). The record was expected out on October 28, 2022, however, the track list was revealed on November 3, just one day before its debut (per Complex). But the week-long release delay isn't the only problem that 21 Savage and Drake have faced while promoting their new collaboration. 
First, there was considerable backlash against the album's lyrical content. Houston rapper Megan Thee Stallion took offense to the lyrics implying she lied about being shot. "Stop using my shooting for clout!" she wrote on Twitter. Even Morocco World News has spoken out about the record, accusing the rappers of Islamophobia and saying that the crude lyrics are offensive to the women of Morocco. In fact, Complex even rounded up all of the written disses on "Her Loss."
However, it's not just the lyrics that are causing problems. The album's advertising roll-out has led to Drake and 21 Savage being sued for $4 million.
Condé Nast is suing Drake and 21 Savage for $4 million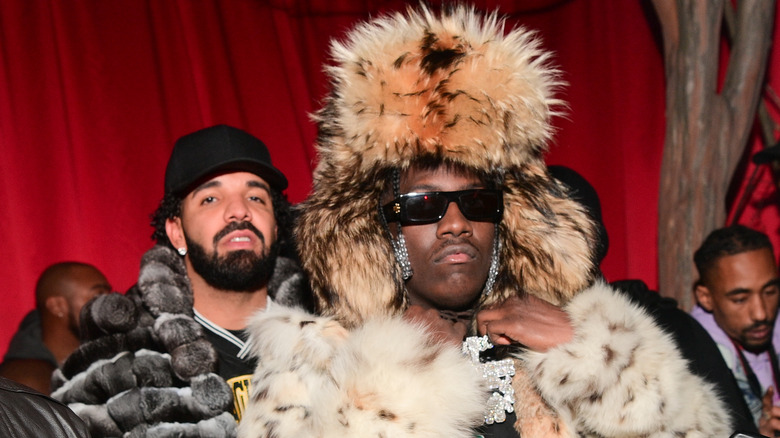 Prince Williams/Getty Images
Fake Vogue covers featuring Drake and 21 Savage were made as part of the album's promotion campaign, and street teams allegedly handed out fake copies of the magazine that include a doctored photo of the "Certified Lover Boy" rapper and editor-in-chief Anna Wintour. 
Drake even thanked Wintour on Instagram in a now-deleted post, saying, "Me and my brother on newsstands tomorrow!! Thanks @voguemagazine and Anna Wintour for the love and support on this historic moment. Her Loss Nov 4th" (via E! News). However, as outlined by TMZ, Wintour and Vogue publisher Condé Nast "have not endorsed ["Her Loss"] in any way." The long-running fashion magazine is not taking the falsified cover lightly. According to The Guardian, an official complaint claims "[The] defendants' flippant disregard for Condé Nast's rights have left it with no choice but to commence this action" of suing the pair for $4 million in damages.
E! News obtained legal documents where the publisher accused the rappers of a "deceptive campaign." The covers weren't the only promo fakes — the duo also faked an appearance on NPR's popular Tiny Desk concert series. NPR clarified that Drake and 21 Savage had not done a Tiny Desk concert, saying "Unfortunately, it is not real and Drake and 21 have not stopped by the NPR office for the segment."
TMZ also reported that Drake and 21 Savage were not expecting the backlash they've received for the record.