Why You Might Recognize Jerry O'Connell's Reality Star Brother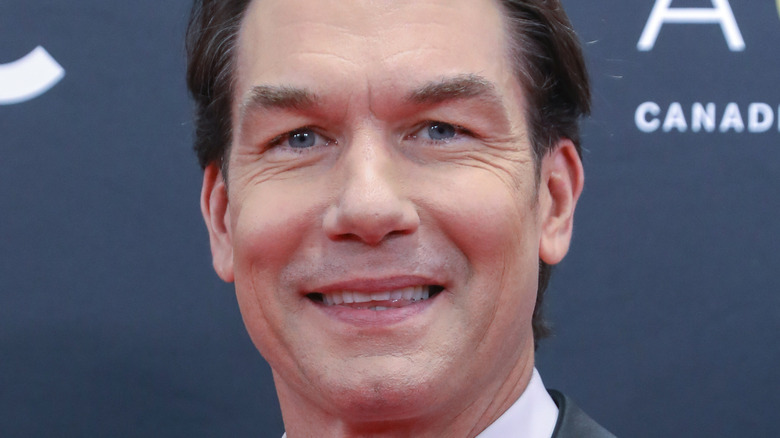 Shawn Goldberg/Shutterstock
Jerry O'Connell has been in show business since he was a kid. The actor got a lucky break at age 11 in the 1986 coming-of-age movie "Stand by Me," in which he played Vern Tessio, per IMDb. "I had no experience," O'Connell told People of his breakout role in the Rob Reiner film. "That summer was maybe the best summer of my life," he added, of working with fellow (and slightly more seasoned) child actors River Phoenix, Corey Feldman, and Wil Wheaton.
Over the years, Jerry appeared in a long list of TV shows and movies, including "Sliders," "Crossing Jordan" and the "Jerry Maguire." In July 2021, he made the leap from actor to talk show host when he became the first male host "The Talk." But Jerry wasn't the only O'Connell who made a name for himself as a TV star. His younger brother Charlie has also logged credits on the small screen. (Yes, he was on his big brother's show, "Sliders," in the late 1990s.) But it was actually a reality show that really gave Charlie fame — and it was a big one.
Jerry O'Connell's brother was the star of a long-running ABC reality show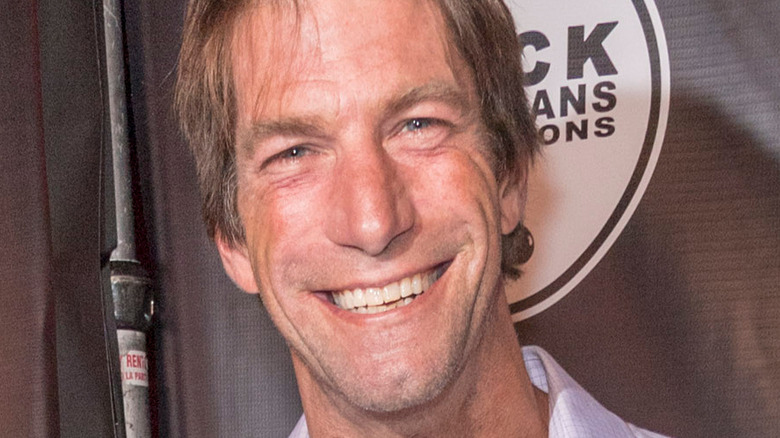 Eugene Powers/Shutterstock
In 2002, ABC launched what would become the highly successful dating franchise, "The Bachelor." And while the first six seasons starred unknown single suitors, by season seven, producers shook things up by casting Charlie O'Connell in 2005. His older brother, Jerry O'Connell, joked about Charlie's bout with reality TV fame, telling PeopleTV's "Chatter" in 2018 that his brother was a star on the rose-filled reality show "back when 'The Bachelor' was in black and white." "It was good fun. We had a good time with it," he added. But Jerry did note that the final rose ceremonies were "stressful" for Charlie and that he has since distanced himself from the franchise.
Charlie did find love on "The Bachelor" with his final pick, Sarah Brice, although he stopped short of getting down on one knee with a Neil Lane diamond to propose to her. The on-and-off couple ended their relationship in 2010, per Pop Sugar, and Charlie married Playboy model Anna Sophia Berglund in 2018.
Perhaps, it was his past as an actor that twisted things for Charlie because it turns out he was the only "Bachelor" star with which former host Chris Harrison had an issue. "The only one I think I had a hard time getting along with was Charlie O'Connell back in the day," Harrison once told Us Weekly. "He admitted he was going through some issues with himself at the time ... It just didn't blend."
Jerry O'Connell claimed that scenes with his family were staged on The Bachelor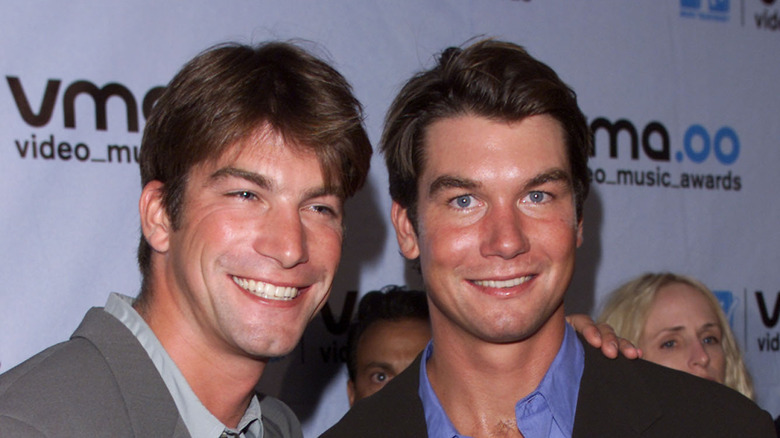 Nick Elgar/Getty Images
The format of "The Bachelor" didn't "blend" well with the O'Connell family either. In a 2020 interview on the "Life is Short" podcast (via The Sun), Jerry O'Connell called his brother Charlie's made-for-TV romantic journey a "harrowing" experience for the entire clan. He described the filming schedule as "crazy" and accused producers of trying to drum up drama between the O'Connell matriarch, Linda, and Charlie's final girls during the hometown dates. According to Jerry, producers cornered his mom to ask what "bothered" her about one of Charlie's women, and when she refused to say anything bad on camera, they tried to give her white wine to get her to talk. Jerry added that after the producers tried staging things, the family wanted nothing more to do with the show.
While Jerry didn't fall in love with his brother's reality TV stint on "The Bachelor," he had no problem helping other people find love on the new CBS reality show, "The Real Love Boat," which he co-hosted with his wife Rebecca Romijn. And he even got a little emotionally attached to some of the doomed couples before their "sail away" ceremonies. "Jerry had a harder time with it than I did," Romijn told E! News. "Jerry kept reacting. Every time somebody would get eliminated, he'd go, 'Nooo!' He'd have this big reaction. It was explained to us that we're supposed to remain neutral. That was a real challenge for both of us, but especially Jerry."