Country Fans Can't Get Over How Amazing Reba McEntire Looks At The 2022 CMAs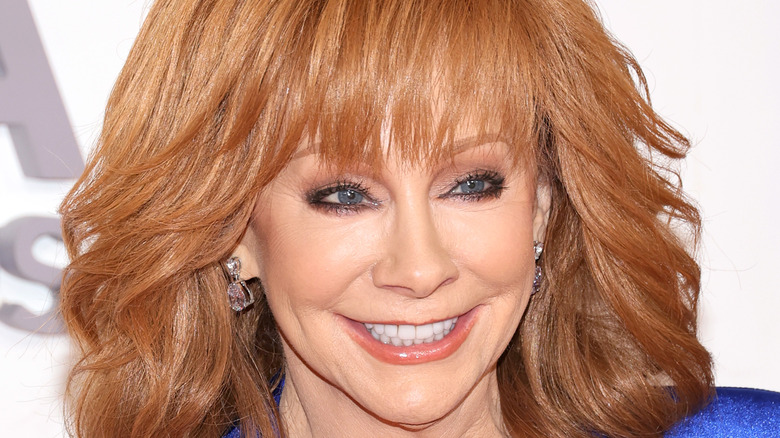 Jason Kempin/Getty Images
Reba McEntire continues to prove that she's the queen of country music. At the 2022 CMA Awards, the "Fancy" singer was tasked to deliver a tribute to the late Loretta Lynn alongside other industry greats, Carrie Underwood and Miranda Lambert. "I always did and I always will love Loretta. She was always so nice to me. I sure appreciate her paving the rough and rocky road for all us girl singers," she wrote on Instagram when Lynn passed in October.
Country fans were looking forward to the performance, but some initially expressed worry as McEntire had to skip some shows in her "Reba: Live In Concert" tour following a doctor's advice. "My doctor has advised me to go on vocal rest, so I have made the difficult decision to reschedule this weekend's shows," she said in the announcement.
But at the CMAs on November 9, 2022, it didn't look like McEntire had experienced any setbacks at all. She's got the heart of a fighter and she's a survivor. The country legend made everyone's jaws drop with her stunning outfits on both the stage and the red carpet, along with her powerful tribute to another country music legend.
Fans can't help but shower praises for Reba McEntire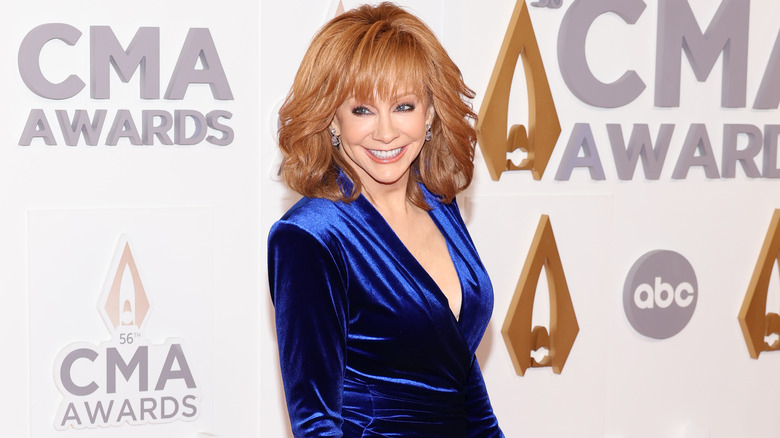 Jason Kempin/Getty Images
Country fans can't stop gushing over Reba McEntire's glamorous looks at the 2022 Country Music Association Awards.
On the red carpet, the "Does He Love You" singer strutted wearing a blue velvet dress with a low neckline and a slip up the center. Whew! She then changed into a black pantsuit with green fringe detail on her Loretta Lynn tribute, which fans thought was reminiscent of an outfit she wore in the 90s. And then she slipped into a fiery red dress, which resulted in Twitter going into a frenzy ... as it should!
"Reba outdressing everyone as usual," one fan said. "@reba MAMAS! YOU DID WHAT YOU WAS SUPPOSED TO DO!!! The assignment was understood," tweeted another. A fan even pointed out how McEntire stole the show despite not having any nominations. "It was precisely 27 mins in and we had already been blessed with 3 different fits. That's how I'll tell my children this story one day," they wrote. "The story of Reba slaying our existence at an awards show she wasn't even nominated for anything at."
McEntire never disappoints with her style, and that's because she always ensures that whatever she wears treads the line between form and function. "I feel most confident in clothes that are comfortable, stylish, fit well, and help you look as good as you can look," she told Country Living. "I've always said I think my image is 'tough sexy.'"