RHONJ Star Luis Ruela's Ex-Wife Echoes Teresa Giudice's Sentiments About Their Relationship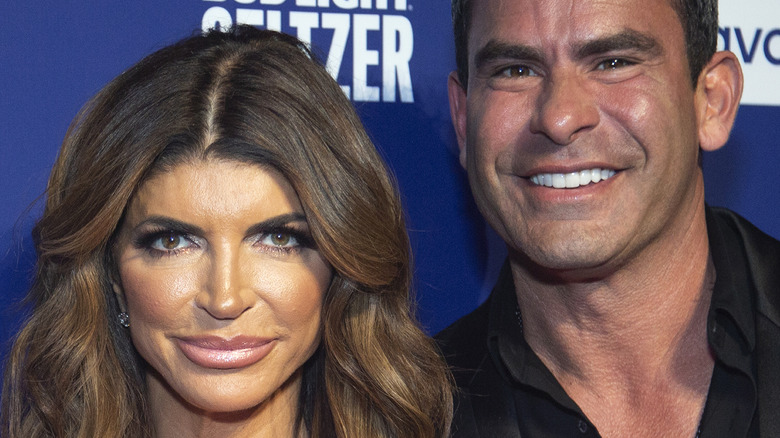 Santiago Felipe/Getty Images
Luis Ruela's ex-wife Marisa Dimartino is opening up about what her relationship with Teresa Giudice is really like. According to Heavy, Dimartino and Ruela were married for several years before separating in 2010 and divorcing in 2012. Although not much is known about their union, the outlet obtained police reports that showed Dimartino accused her ex-husband of domestic and verbal abuse. According to a document filed in October 2012, authorities confirmed a "dispute became heated" and that Ruelas allegedly pushed Dimartino "into a metal support pole in the garage." 
The last incident that occurred between the former couple happened back in 2016 after the New Jersey businessman came by to pick up his son. Dimartino claims Ruela wanted to "exchange words" with her and grew angry when she refused to open the door. She then said he allegedly "shouted names" at her in front of their kids. Although they endured a lot throughout the course of their relationship, it appears the two are on better terms. "We got married, we were very young and had babies and then it fell apart," Dimartino said during an interview with In Touch Weekly (via Monsters & Critics). "We're very good with each other, and that's basically it." 
Now that Ruela's has found love again, his ex-wife is speaking out about his newfound romance and how it's affecting their blended family. 
Marisa Dimartino says Teresa Giudice is 'very nice'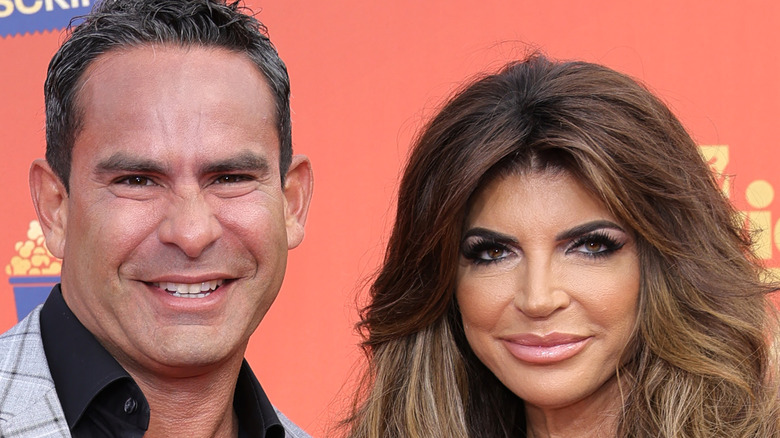 Amy Sussman/Getty Images
According to People, Luis Ruela and Teresa Giudice met back in 2020 ,shortly after the reality star finalized her divorce from ex-husband Joe Giudice. Teresa and Ruela went on to get married in August after two years of dating and have been enjoying life as newlyweds ever since. There's been a lot of speculation about how Marisa Dimartino fits into the equation and if they all get along given her dark past with Ruela. However, the mother-of-two only had great things to say about her ex-husband's new wife.
"She's very nice," Dimartino told Page Six. "Everything was cordial," she added in reference to their recent outing as a family for her son Louie's birthday. Dimartino explained that "The Real Housewives of New Jersey" star assured her that her kids were in good hands. "[Giudice] told me that she loves [my kids] just like they were her own," she told the outlet. "My son, he really had nothing but good things to say about her as well." 
In addition to their pleasant exchange, Dimartino added that Giudice made several efforts to include her in the family photos. "Why don't you go and stand behind your son?" she recounted the reality star saying. Given their recent encounter, it appears things are be headed in the right direction. "I'm doing this only for my children," she added.