Yet Another Sister Wife May Have Already Left Kody Brown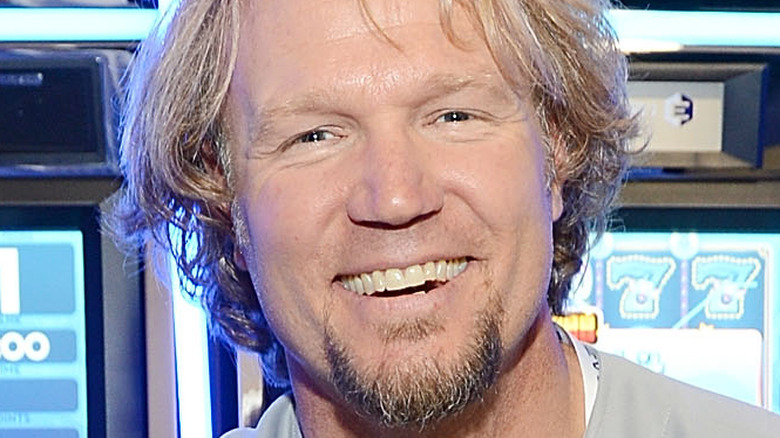 Denise Truscello/Getty Images
Keeping up with the "Sister Wives" gang isn't exactly as easy as it may seem. The polygamous family has plenty of drama that we often see play out on the popular TLC show, but it's no secret that the relationships Kody Brown has with his multiple wives aren't necessarily all the strongest. The reality family have been pretty open and honest about how many of them struggled during the COVID-19 pandemic, and the issues they face living life in a polygamous family have led to at least one split.
Kody and Christine Brown announced they were going their separate ways in November 2021, and Christine has since been vocal about why she decided it was time to end things with Kody. "I've been heartbroken for years. I was tired of being heartbroken. Just tired," she said during a November episode of "Sister Wives" (via Us Weekly), making it clear she stayed as long as she did because she really tried to make things work. "When you feel like you're a minimal person in Kody's big picture, and you really don't even matter in the big picture, it changes the perspective on everything," she said.
But it seems like Kody could potentially now have split with yet another of his wives, as speculation is rife that he may now have called it quits with Janelle Brown.
Are Janelle Brown and Kody Brown still together?
Is it all over for Kody Brown and his second sister wife, Janelle Brown? Well, that's certainly what a lot of fans seem to think after some suspicious social media activity. Many "Sister Wives" fans believed things could have ended after Christine Brown's daughter, Gwendlyn Brown, and a friend suggested in a video posted to TikTok in November that Janelle may potentially have left Kody. In the clip, which was reshared on Instagram by withoutacrystalball, the friend asked Gwendlyn, "So, only Robyn, Meri and Kody are together then?" to which she responded off-camera, "Yes. I think. Right?"
Notably, "Sister Wives" fans will have seen that tensions have been a little high between Kody and Janelle, who is close with his former wife, Christine. During an October episode of the reality show, the two butted heads after Janelle moved into an RV, as Kody admitted (via Us Weekly), "There's things that Janelle does frequently that aren't like a married husband and wife. We do things separate." During the same episode, Janelle hit back of her husband, "He's no longer advocating. He's no longer acting as my husband here." That came shortly after Kody appeared to lay down the law to his remaining wives following his split with Christine, something Janelle clearly didn't appreciate. "Yeah, I didn't know I signed up for patriarchy. That's not what we all agreed on in the beginning," she shared.