Report: Bill Paxton's Family Blames Doctor, Hospital For Death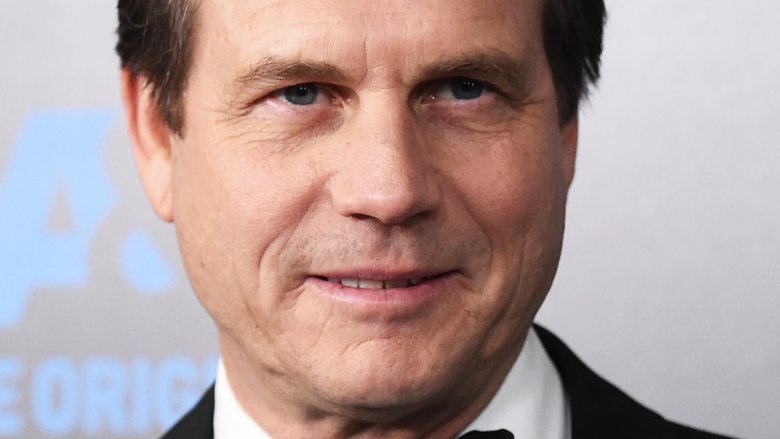 Getty Images
The late actor's loved ones are suing.
E! News reports that Bill Paxton's family filed a wrongful death lawsuit against Cedars-Sinai Medical Center and Dr. Ali Khoynezhad on Friday, Feb. 9, 2018.
Court documents obtained by the celebrity news site claim that the hospital and the surgeon "misrepresented and/or concealed- information" regarding surgery risks as well as the care that would be given. The family alleged that the defendants also "failed to adequately explain the proposed treatment or procedure," and they accused them of not sharing that Khoynezhad "was going to use a high risk and unconventional surgical approach with which he lacked experience and which was, based upon information and belief, beyond the scope of his privileges."
Paxton's family is suing for "negligence, hospital negligence, breach of fiduciary duty, battery and survival action."
As Nicki Swift previously reported, Paxton, who'd gained fame for his roles in TVs shows like Big Love and films like Twister, Titanic, and Aliens, passed away on Feb. 25, 2017. He was 61 years old.
"It is with heavy hearts we share the news that Bill Paxton has passed away due to complications from surgery," a spokesperson for the actor's family said in a statement at the time (via People). "A loving husband and father, Bill began his career in Hollywood working on films in the art department and went on to have an illustrious career spanning four decades as a beloved and prolific actor and filmmaker."
"Bill's passion for the arts was felt by all who knew him, and his warmth and tireless energy were undeniable," the statement went on. "We ask to please respect the family's wish for privacy as they mourn the loss of their adored husband and father."
It was later revealed that Paxton had suffered a stroke, which was caused by complications from his valve replacement surgery that he'd undergone less than two weeks earlier. The operation had reportedly been for aortic aneurysm repair.
Cedars-Sinai has since given a statement regarding the lawsuit. "State and federal privacy laws prevent us from commenting about patient care without written authorization," the hospital told The Hollywood Reporter. "But we can share the following: Nothing is more important to Cedars-Sinai than the health and safety of our patients. These remain our top priorities. One of the reasons for our high quality is that we thoroughly review concerns about any patient's medical care. This process ensures that we can continue to provide the highest quality care."