Bill Paxton's Official Cause Of Death Revealed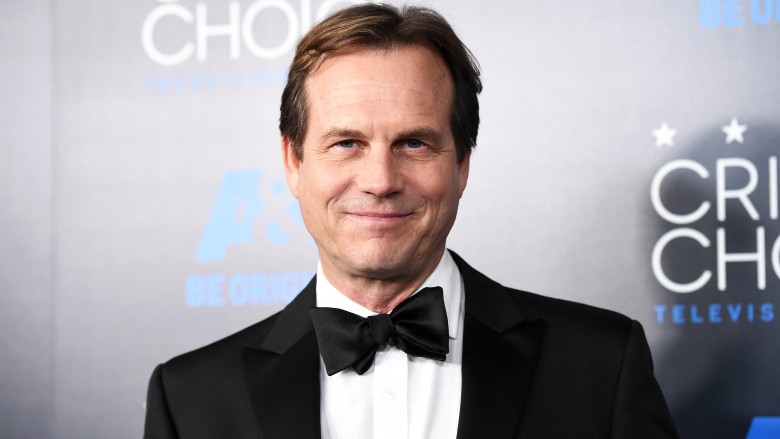 Getty Images
The official cause of death for Bill Paxton has been revealed.
The Twister (1996) star passed away at Cedars-Sinai Medical Center in Los Angeles on Feb. 25, 2017 at 61 years old of a stroke that stemmed from valve replacement surgery, TMZ reported.
The actor's death certificate reveals that Paxton had surgery on Feb. 14, 2017, and died on Feb. 25. He underwent the surgery to correct an aortic valve issue that presented itself in the form of an aneurysm.
At the time of his death, Paxton's family said in a statement, "Bill began his career in Hollywood working on films in the art department and went on to have an illustrious career spanning four decades as a beloved and prolific actor and filmmaker...We ask to please respect the family's wish for privacy as they mourn the loss of their adored husband and father."
Sources previously told the New York Daily News that Paxton was "nervous" leading up to the surgery.
On March 2, 2017, Paxton's current TV series, Training Day, aired a tribute to the actor. CNN reported that the entire first season's episodes had already been filmed, and it's unclear how season 2 will deal with the actor's passing. CBS and Warner Bros. told Deadline in a joint statement, "We are shocked and deeply saddened this morning by the news of Bill Paxton's passing...His colleagues at CBS and Warner Bros. Television will also remember a guy who lit up every room with infectious charm, energy and warmth, and as a great storyteller who loved to share entertaining anecdotes and stories about his work."
Training Day executive producer Barry Schindel and creator Will Beall previously told TMZ that they're keeping his character's fate and send-off close to their chests, but that they'd never recast Paxton's part as corrupt police officer Franke Rourke.