You Probably Forgot Billie Eilish's Brother Finneas Was On This Huge Show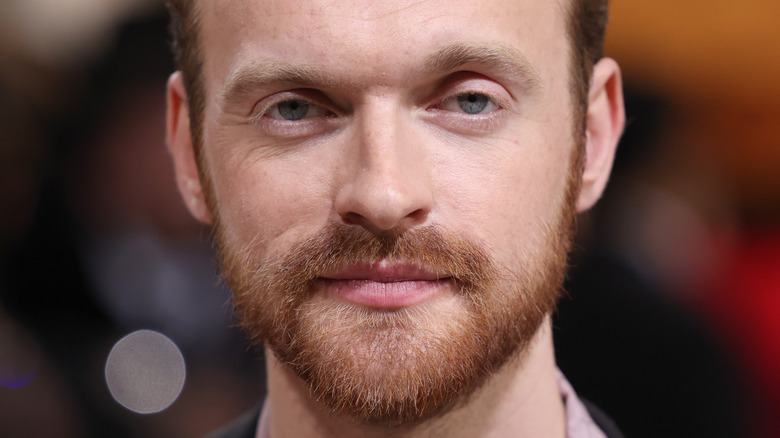 John Shearer/Getty Images
While Finneas O'Connell is certainly making a name for himself in modern music, he also lends his talents to an even bigger name: Billie Eilish. The dynamic duo are actually brother and sister, and their music careers are inextricably linked, as O'Connell writes many of Eilish's songs.
For example, her highly successful debut single, "Ocean Eyes," was intended for O'Connell's band, The Slightlys. According to Vogue, Eilish fell in love with the song and "couldn't get it out of [her] head for weeks." Her brother allowed her to record the song as a result. She dropped the single on Soundcloud in November 2015, and it blew up. As of this writing, the hit single has over 56 million plays on the platform.
Since then, both Eilish and O'Connell have seen tremendous critical and commercial success. Both siblings have numerous awards under their belt, including an Oscar for Best Original Song thanks to their track "No Time to Die," which served as the theme song for the James Bond film of the same name. Looking at them now, it's hard to imagine that their beginnings were much more humble.
Finneas was a student at William McKinley High
Way back in 2015, "Glee" was airing its last season to poor ratings. The series made the interesting decision to spend its final season focusing on both the original main characters and a new cast. Among the newer characters was Alistair, a long-haired ukulele player, whose primary function was to serve as a love interest. Interestingly enough, the character was played by one of the most distinguished alumni of the whole series. That's right, Finneas O'Connell was on the final season of "Glee" (via IMDb).
While the series was airing, O'Connell told Sweety High that he felt "so lucky to have been a part of [the show]." O'Connell also touched on the difference between being on the set of "Glee" as opposed to being on stage with his band. "I play guitar as well as sing, and it's all original music, but on 'Glee' we're performing covers and I get to dance and sing, which I also love."
It's worth noting that O'Connell's "Glee" episodes aired before "Ocean Eyes" started making waves, meaning he wasn't even remotely famous at the time. Fans have since rediscovered the Grammy winner on the hit series, and needless to say, Twitter was all over it.
Fans were filled with glee upon finding out Finneas was on Glee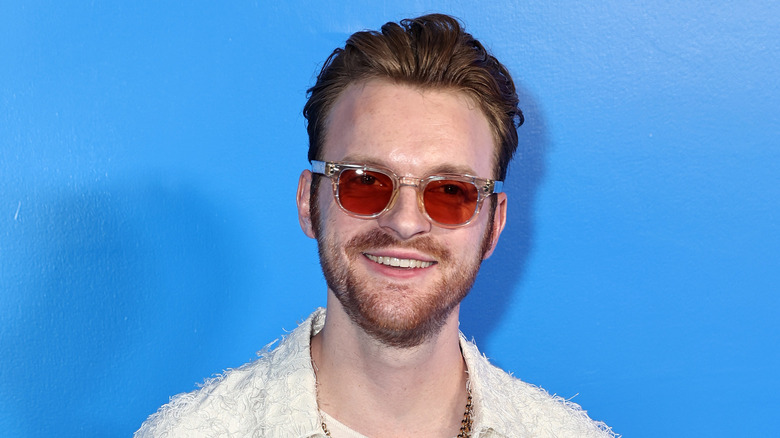 Matt Winkelmeyer/Getty Images
While these days, Finneas O'Connell is an Oscar winner, he started his career as a musician and an actor on "Glee." Given that he was only in four episodes (via IMDb), many fans of the series seemingly forgot that he ever appeared on the show. After this fact was rediscovered, Twitter went wild over the revelation that O'Connell was an alumni of William McKinley High.
One Twitter user wrote, "the fact that finneas was on glee feels like a fever dream." Another added, "My life has been forever changed ever since I found out @finneas was on Glee." The irony that O'Connell is one of the most successful former "Glee" cast members despite appearing so briefly is not lost on fans of the series. Even so, it's worth remembering that O'Connell was just a fan himself back then. In 2015, O'Connell told TVLine that he mostly watched the series with little sister Billie Eilish. "Your little sister never thinks you're cool, but I think she actually thought I was a little cool for doing this."
While he's gone on to greater things, seeing that O'Connell got his start on the cult classic series is undoubtedly ironic, reminding us that we all had first jobs that we leave off future resumes.