Selena Gomez, Justin Bieber Are Reportedly 'In A Much Healthier Spot'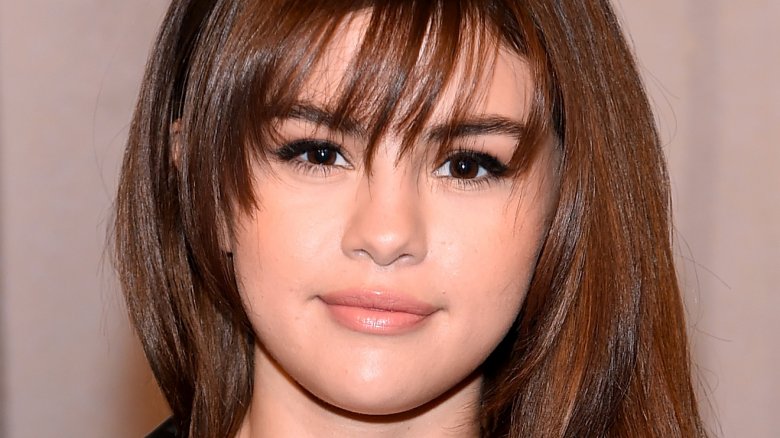 Getty Images
It sounds like the pop stars' relationship is stronger than ever.
According to an Us Weekly exclusive, published on Wednesday, Feb. 14, 2018, Justin Bieber has been supporting Selena Gomez through her recent mental health treatments.
The "Sorry" singer has reportedly been attending Pilates and yoga classes with the "Bad Liar" hitmaker "that help alleviate stress," a source told the magazine, adding that the cute pair are all about working on their communication skills these days.
"They always want to be open books and keep things real and honest," the insider continued. "It's helped reduce stress, and as a result, they're in a much healthier spot."
As Nicki Swift previously reported, Gomez completed a two-week mental wellness program in New York City to treat anxiety and depression in January 2018. Another source told Us Weekly at the time, "[Bieber] knew about it and was supportive, but the trip had nothing to do with him. It was all her decision. She feels great and is working on new music."
Prior to seeking treatment, the 13 Reasons Why producer underwent a kidney transplant in the summer of 2017 as a result of her lupus. Complications with the autoimmune disease had landed her in rehab programs before.
The "Wolves" singer recently opened up about her mental health struggles, revealing that she believes it's something she'll always have to deal with. "I've had a lot of issues with depression and anxiety, and I've been very vocal about it, but it's not something I feel I'll ever overcome," she told Harper's Bazaar in early February. "I think it's a battle I'm gonna have to face for the rest of my life, and I'm OK with that because I know that I'm choosing myself over anything."
Gomez, 25, and Bieber, 23, who recently went on a romantic weekend getaway together to Laguna Beach, had dated on and off between 2011 and 2015. Following their very public and messy breakup, the two reconnected in October 2017 after Gomez's transplant.