LeBron James Is Conflicted Over The Kyrie Irving Fallout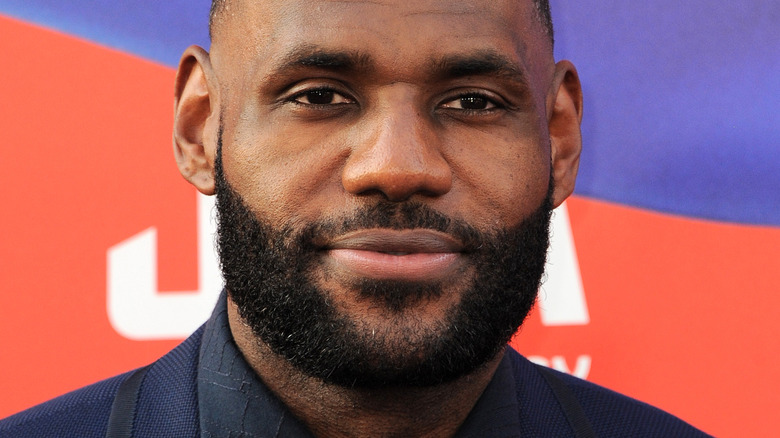 Tinseltown/Shutterstock
Kyrie Irving has received a hefty set of consequences after tweeting a link to the controversial Amazon film, "Hebrew to Negroes: Wake Up Black America." Irving's action, and subsequent refusal to apologize, prompted swift action from the Brooklyn Nets, the NBA, and Irving's advertising partners. In addition to having his partnership with Nike suspended, the athlete has been given a list of actions he must take before he can rejoin the Nets for the remainder of the season.
NBA insiders revealed to ESPN that Irving's reinstatement requirements include a public statement condemning the film, sensitivity training, antisemitic training, and a meeting with Brooklyn Jewish leaders. Irving also met with NBA commissioner Adam Silver. According to sports journalist Shams Charania, the meeting was "productive and understanding." However, the current state of Irving's place on the New York-based franchise is yet to be determined — as it is unclear whether Irving will accept the terms of his reinstatement. Now, famed NBA champion LeBron James is speaking out about Irving's controversy and is seemingly conflicted by the ordeal.
LeBron James says Kyrie Irving's punishment is 'excessive'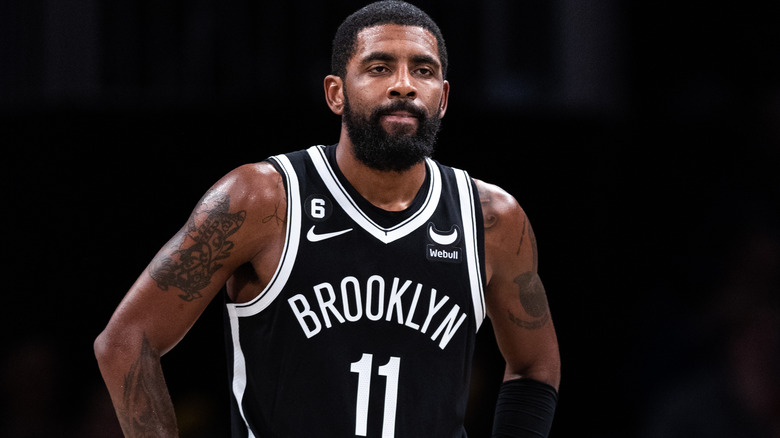 Dustin Satloff/Getty Images
Kyrie Irving has received a ton of backlash for seemingly promoting a film that contained antisemitic stereotypes, but some sports figures believe his punishment is excessive. Despite previously suggesting that Irving's time on the Brooklyn Nets was "pretty much over," Stephen A. Smith has since slammed the NBA for their treatment of the point guard. "The man apologized. He's been suspended, and that should be that," Smith said, during the November 8 episode of "First Take." The outspoken commentator went on to suggest that the lists of demands were being used to "emasculate" the seven-time NBA All-Star.
Now, LeBron James is speaking out and making it clear that he does not agree with the demands from the Nets. "I told you guys that I don't believe in sharing hurtful information. And I'll continue to be that way but Kyrie apologized and he should be able to play. That's what I think," James tweeted. "It's that simple." In a separate tweet, James said that the treatment Irving has received has been "excessive."
Irving has yet to announce whether he plans to complete the full list of tasks laid out for him. The athlete has already issued a public apology. However, his $500,000 donation to the Anti-Defamation League has since been rejected.