What Really Happened Between Johnny Depp And Garcelle Beauvais?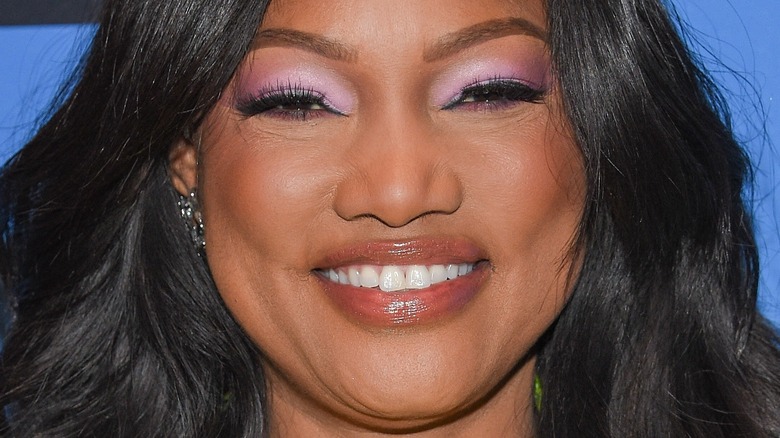 DFree/Shutterstock
In news you may not have been expecting to hear today, Johnny Depp once dated a Real Housewife. Yep, of course we know about some of Depp's more high-profile romances — from his controversial marriage to Amber Heard, to his long-term romances with the likes of Vanessa Paradis and Winona Ryder — though it turns out he and "NYPD Blue" actor turned "The Real Housewives of Beverly Hills" star Garcelle Beauvais once had a bit of a thing back in the day.
Beauvais was the one who dished on this unexpected romance, sharing what happened with Depp (who reportedly started dating Joelle Rich, his lawyer from his notorious libel case against U.K. newspaper The Sun) prior to her own famous romances with the likes of Will Smith and Mike Nilon. But it sounds like this one was a little different to Beauvais' failed romance with Smith (Beauvais previously admitted she stopped seeing the actor after things began to blossom with his now wife, Jada Pinkett Smith, and she heard her in the background of a phone call). But what really happened between Beauvais and the "Edward Scissorhands" star?
Johnny Depp approached Garcelle Beauvais in a club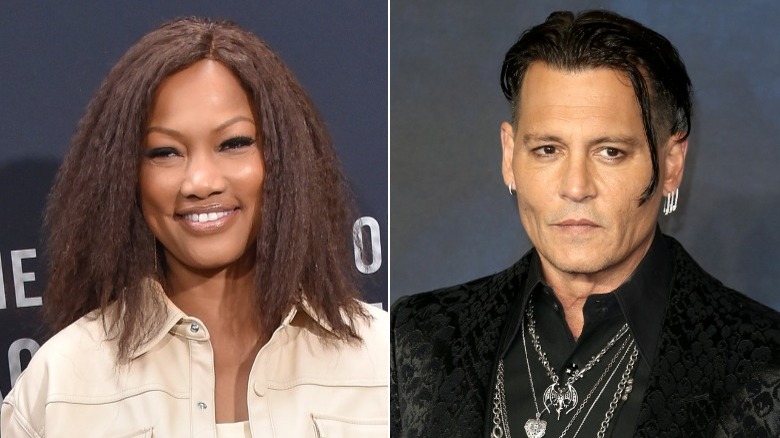 DFree & Fred Duval/Shutterstock
Garcelle Beauvais opened up about her fling with Johnny Depp on "Going to Bed with Garcelle" in October 2020, sharing they had a dalliance before the actor became the massive star he is today. "I was at a club with a friend and there was a guy that stared at me all night long and my girlfriend's like, 'Do you see this guy checking you out the whole night?' And I'm like, 'Yeah.' But we were just having a good time," the reality star recalled. Well, it turns out that guy was none other than Depp, who approached her. "He said, 'Hey, I'm in a band and we're going to do a music video and I would love for you to be in the music video.' And I said, 'Um, okay. Give me your number and we'll see,' and then we talked a couple of times and he was living with his sister and her two kids," Garcelle shared. That's when things turned a little romantic, as she later hung out with Depp and his sister's home a where they shared a kiss... but this was no great love story. "That was it," she admitted, claiming the actor wasn't exactly the best at locking lips.
Beauvais also opened up about the smooch on "The Real," revealing it was Depp who went in for the kiss. "He hadn't, ya know, perfected the kiss yet, I guess is how I'm going to leave it."
Garcelle Beauvais and Johnny Depp's kiss didn't lead to anything more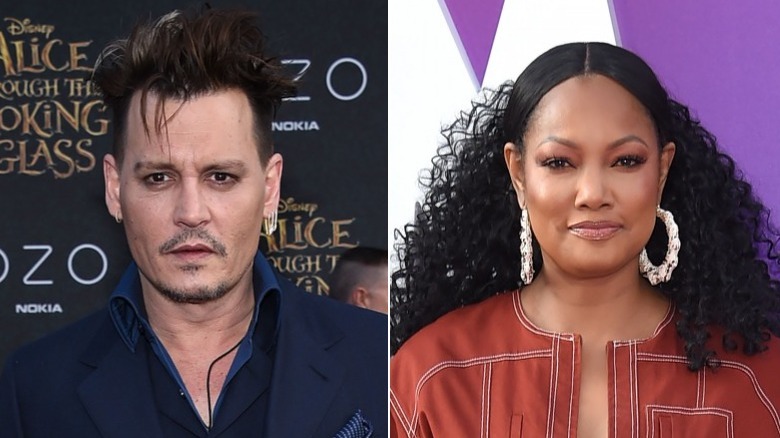 DFree & DFree/Shutterstock
Nothing more came of that less than stealer kiss between Garcelle Beauvais and Johnny Depp, and both moved swiftly on from the romance that never really was. Beauvais went on to marry Daniel Saunders in 1991 and the two welcomed a son together, Oliver, that same year, but they later split in 2000. She went on to wed again in 2001, this time tying the knot with Mike Nilon, and the two welcomed twins, Jax and Jaid, together. However, this one wasn't made to last either, and the two divorced around a decade later.
As for Depp, we know he went on to have a string of high-profile romances after making it big in Hollywood, and was even romantically linked to his former lawyer, Joelle Rich, in the wake of his and Amber Heard's high-profile trial. The two faced split rumours in November, though a source denied they'd gone their separate ways to Us Weekly. "Nobody was more surprised by the reports they split than Joelle and Johnny," the source shared, noting of the couple, "They are both loving the time they spend together."