Johnny Depp Sparks Unexpected Relationship Buzz With His Former Lawyer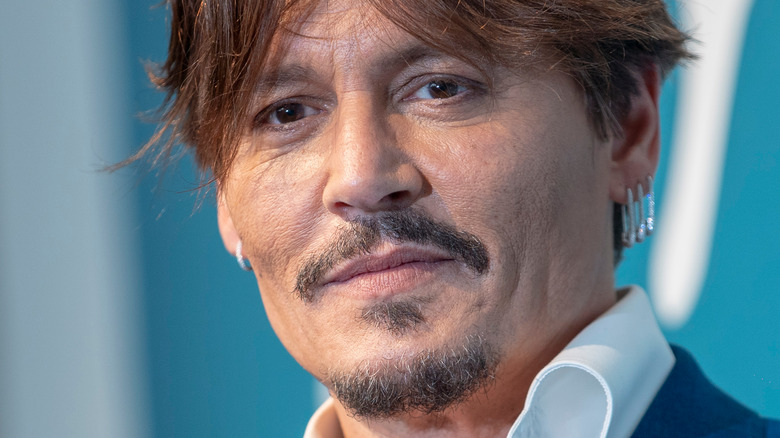 Denis Makarenko/Shutterstock
Johnny Depp has been living his life in the public eye for quite some time thanks to his lengthy career in Hollywood. But, like most Hollywood celebrities, the star has found himself in the middle of controversy a time or two, as well. As most know, there's no doubt that the demise of Depp's marriage to Amber Heard (and the legal battle that ensued) has been one of the most dramatic roles of his career— even though he lived it out in real life and not one of his blockbuster hits. 
Most of the drama began when Depp sued Heard for a Washington Post op-ed she penned in 2018 about alleged abuse, which Depp has denied. In turn, Heard countersued Depp. The two squared off in one of the most highly publicized trials of the decade, but it was ultimately Depp who came out on top. After the win, Depp shared a statement on his Instagram feed, telling fans "the jury gave me my life back." He added, "From the very beginning, the goal of bringing this case was to reveal the truth, regardless of the outcome."
Since the trial ended, Depp has been re-emerging more in public, and he even surprised fans by announcing a music collaboration with his pal Beck, as he seems to be dipping his feet into the music industry. Another big headline has been Depp's romantic life with a certain lawyer — but it's not at all who most people would expect.
Johnny Depp is dating Joelle Rich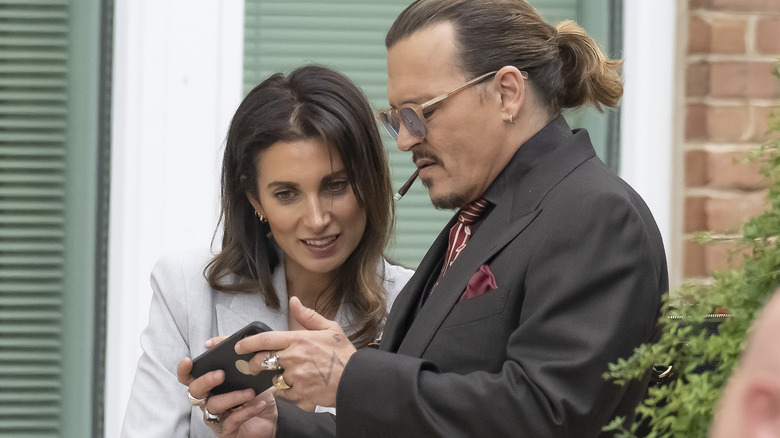 Consolidated News Pictures/Getty Images
Johnny Depp is used to making headlines thanks to his legal drama with ex-wife Amber Heard. In keeping with that theme, it seems Depp's dating his former lawyer. But, the lawyer in question isn't Camille Vasquez; it's a lawyer from a previous case. According to Us Weekly, the "Pirates of the Caribbean" star has linked up with Joelle Rich, who represented the star in his United Kingdom lawsuit against The Sun. A source told the outlet that things are heating up between the two. "Their chemistry is off the charts," the insider dished. "It's serious between them. They are the real deal." 
The outlet also revealed that Rich attended Depp and Heard's trial. "There was no professional obligation for her being there. It was personal," the insider said of Rich's decision to support Depp. When she and Depp first met, Rich was married, but she has since filed for divorce.
As fans know, Depp made headlines earlier this year for his relationship with lawyer Vasquez, who was part of the firm Brown Rudnick, which represented Depp in his case against Heard. In an interview with People, Vasquez slammed the speculation that she and Depp were dating. "It's also an unethical charge being made. It's sexist," she said. "It's unfortunate, and it's disappointing, but at the same time it kind of comes with the territory. I can't say I was all that surprised."