Second Charles In Charge Actor Accuses Scott Baio Of Sexual Abuse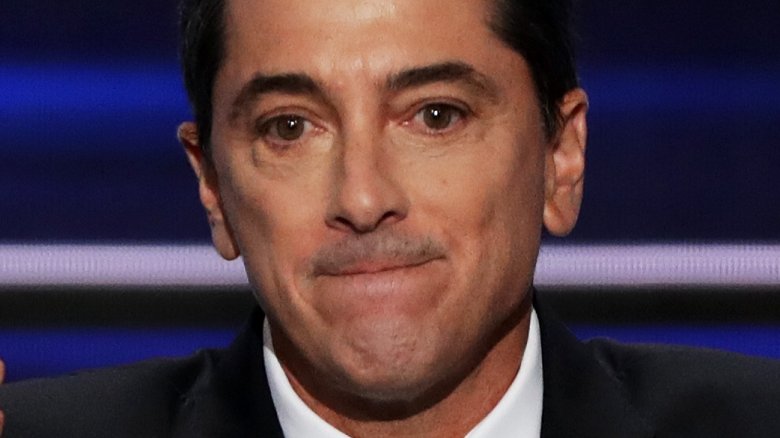 Getty Images
The actor is facing another round of serious allegations.
According to The Hollywood Reporter, Charles in Charge star Alexander Polinsky accused Scott Baio of sexual harassment and child abuse during a press conference held on Wednesday, Feb. 14, 2018. He was joined by Hollywood attorney Lisa Bloom and his former co-star, Nicole Eggert, who previously came forward with claims against Baio.
"I was sexually harassed by Scott Baio and ultimately assaulted by him between the ages of 12 to 15 years old," Polinsky began. He explained that the alleged abuse started during his first year on the '80s sitcom, after he witnessed Baio acting "sexual in nature" while Eggert, then 14, sat on his lap.
"I was so naive, I innocently hopped on his lap expecting to hear a story about Fonzie or Happy Days," he continued. "Scott Baio was a hero to me. Instead of telling us a story, Scott immediately threw me off him and began angrily calling me 'f**got' while Nicole laughed."
Polinsky then described "a pattern of abuse that was unrelenting," claiming that he endured "sexual-themed hazing" and "mental torture in retaliation for what [he] had seen." The actor claimed that Baio would repeatedly describe gay sex acts, share his "sexual conquests with young girls and co-stars," and call him homophobic slurs.
"Scott pulled down my pants in front of over 100 people," Polinsky added. "Another time, he laughed as he cut a hole in the canvas wall of my private dressing room on set and exposed his genitals to me." On one occasion, Polinsky said that Baio "assaulted [him] by throwing a burning hot cup of tea in [his] face," after he startled him as a joke.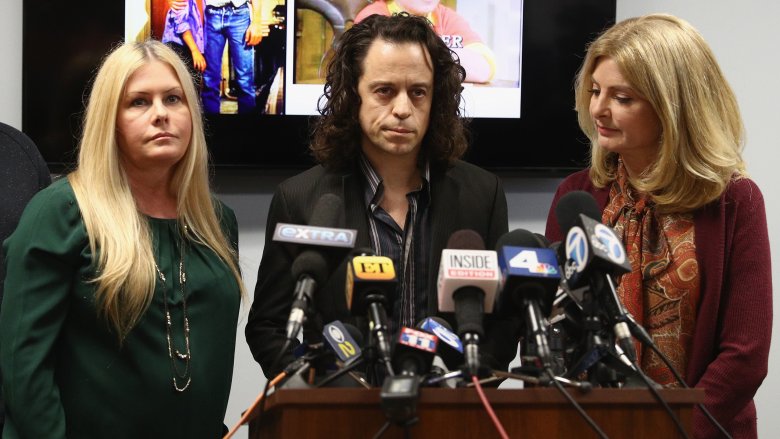 Prior to the press conference, Baio's spokesperson released a statement. "Nicole Eggert, Alexander Polinsky and their attorney have brought a media circus to town, complete with false allegations, misleading insinuations, and pure sleaze mongering," the statement read. "If they wish to have a public conversation about their histories and motives, it will present a very different picture of why they are making these allegations."
Baio, 57, will reportedly hold his own press conference in response to the new allegations on Wednesday.
As Nicki Swift previously reported, Polinsky, now 43, released a statement on Feb. 7, in which he accused Baio of verbal and mental abuse and physical assault. He also supported Eggert's claims of sexual abuse, which Baio had previously denied.
"Working on the set of Charles in Charge from age 11 to 15 was no picnic, it was a toxic environment," his statement read. "I witnessed Scott Baio acting inappropriately towards Nicole Eggert during my first year of working on the show. I walked in on them together behind the set. Nicole was on Scott's lap and he did not appreciate my intrusion. He yelled at me and called me various homophobic slurs."
Polinsky continued, "Growing up on the show I received regular verbal attacks, mental abuse and I also suffered a physical assault at the hands of Scott Baio. There is no excuse for his behavior. It is abhorrent."
The day before, both Eggert and Polinsky filed a police report against Baio, detailing their allegations.