Scott Baio Hit With New Allegations Of Abuse From Former Co-Star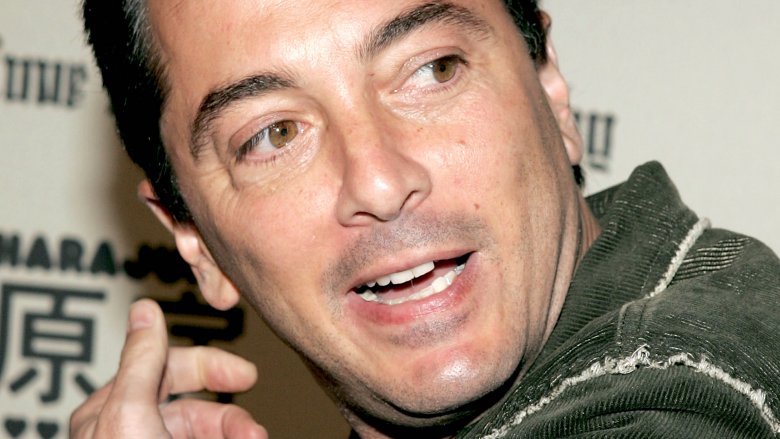 Getty Images
The actor is facing disturbing new claims.
On Wednesday, Feb. 7, 2018, Charles in Charge's Alexander Polinsky released a statement to The Talk, accusing his former co-star Scott Baio of verbal and mental abuse as well as physical assault. He also supported actress Nicole Eggert, who played his sister on the popular sitcom, claiming that he'd seen her and Baio together.
"Working on the set of Charles in Charge from age 11 to 15 was no picnic, it was a toxic environment," Polinsky's statement read. "I witnessed Scott Baio acting inappropriately towards Nicole Eggert during my first year of working on the show. I walked in on them together behind the set. Nicole was on Scott's lap and he did not appreciate my intrusion. He yelled at me and called me various homophobic slurs."
Polinsky continued, "Growing up on the show I received regular verbal attacks, mental abuse and I also suffered a physical assault at the hands of Scott Baio. There is no excuse for his behavior. It is abhorrent."
Noting that both he and Eggert had been minors at the time of the alleged abuse, Polinsky, now 43, added, "We deserved safe passage to do our jobs and also be kids." Thinking about the future, he stated, "If we want to change the culture, we have to bring out the truth, take back control from the abusers and make them listen to the pain of their victims."
His statement, which was read aloud by his friend and The Talk co-host Sara Gilbert, went on, "For the sake of the next generation of young artists we must empower parents and social workers to heed the signals, ask the proper questions and protect children from monsters in the workplace. The cycle of abuse must stop. Even 30 years after the acts, they still matter."
As Nicki Swift previously reported, Eggert first publicly accused Baio of sexual abuse on Twitter, writing, "Ask @scottbaio what happened in his garage at his house when I was a minor. Creep." In TV interviews, she later claimed that Baio had started sexually abusing her when she was 14 years old, alleging that he'd digitally penetrated her in his car in his garage decades earlier. Eggert, who elaborated on her claims during her appearance on The Talk, also accused him of having sex with her when she was 17 years old.
Baio has denied the allegations. While he admitted that they'd had sex at one point, he insisted that she'd been 18.
Eggert filed a police report against Baio on Feb. 6. Polinsky reportedly joined her, telling cops that he'd witnessed inappropriate behavior between Baio and Eggert on the set of Charles in Charge.