Christina Aguilera Is Ready To Get Vulnerable In Latest Project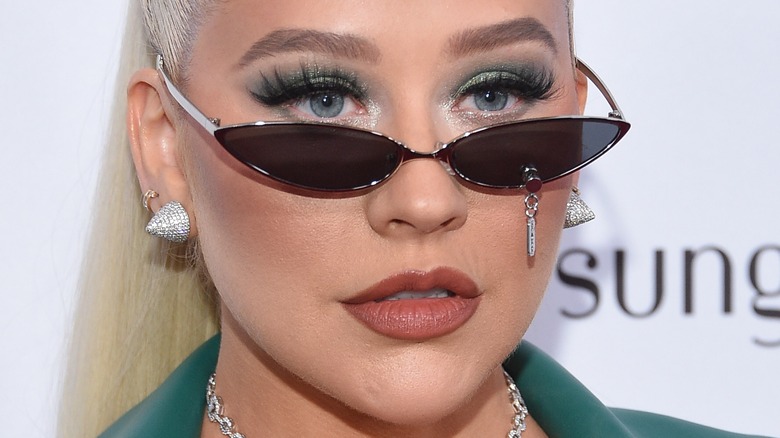 DFree/Shutterstock
As one of music's most recognizable voices, Christina Aguilera has enjoyed a successful career lasting over two decades. In addition to her powerhouse vocals, the "Genie In A Bottle" hitmaker is known for her inspirational songs — including "Beautiful," "Fighter," and "Can't Hold Us Down" — that have resonated with listeners on a personal level.
For someone who projects so much confidence, Aguilera has never shied away from being an open book with fans and discussing some of her struggles. "I experienced a lot of trauma in my childhood," she told Health in 2021. "I've definitely had struggles in the past with depression and anxiety — it's a constant battle to overcome a mind that is anxious, a mind that is always second-guessing." After expressing that the tabloid media gave her a hard time during the earlier days of her career, Aguilera admits she had to "work through a lot of insecurities in front of everybody" but she's proud that her honesty has allowed her to last this long. During a red carpet interview at the 2022 Billboard Women in Music event, Aguilera revealed that she first felt empowered when she "realized that [she] was in it to please [herself]," explaining she felt this way after the release of her first album in the late '90s.
With such a fascinating career that has been well-documented in the press, it seems Aguilera is ready to let fans in super close on an exciting new project.
Christina Aguilera is working on an documentary about her life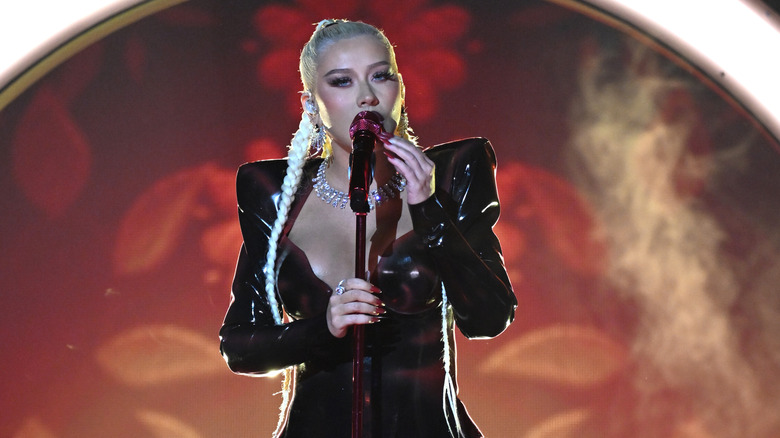 Jason Koerner/Getty Images
Following in the footsteps of Janet Jackson and Selena Gomez, it seems Christina Aguilera is also ready to release a documentary of her own. As previously reported by Rolling Stone, the "Ain't No Other Man" hitmaker is ready to get into the nitty-gritty surrounding both her personal and professional life. The outlet notes that the project will be by TIME Studios and Roc Nation and directed by Ting Poo.
"Christina Aguilera is one of the most iconic artists of our time, whose music has inspired millions of people around the world," Poo said in a statement (via Rolling Stone). "I am truly honored to tell the story of the person behind the music because I know it will equally inspire." Not only has the pop diva allowed cameras to follow her for over a year, but she will also be taking viewers back in time with archived footage they have never seen before. The forthcoming doc hopes to showcase how Aguilera transformed from a teen sensation to a working mother who still works in the entertainment industry.
Unsurprisingly, fans are super excited about this news and couldn't help but take to social media to express their thoughts. "@xtina The new Doc! I'm waiting in anticipation!" one user tweeted the singer. "A legend getting her moment!" another person shared. "This is what I've been waiting for!!!" a third fan wrote.