What Janet Jackson Reportedly Hopes Her Documentary Can Accomplish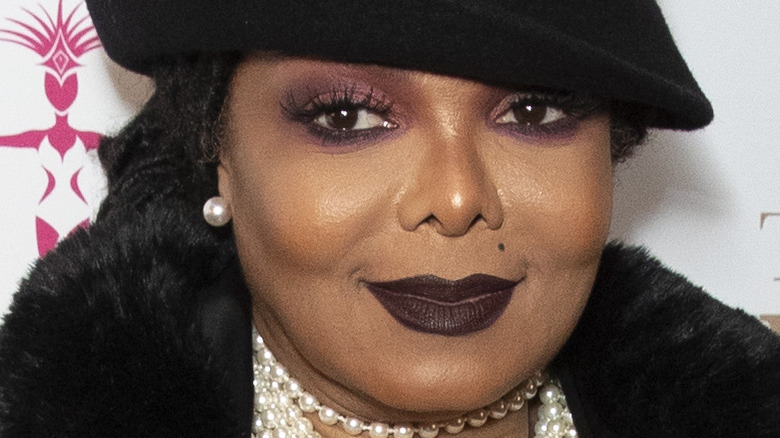 John Phillips/Getty Images
Janet Jackson's long-awaited documentary by the same name finally premiered on January 28 and 29 on Lifetime and A&E. The documentary took five years to create and features content from the entire course of the singer's life, drawing upon old family videos, interviews with Jackson herself, as well as those who know her and her family, and footage from Jackson's current life, according to Entertainment Tonight. 
The "That's the Way Love Goes" singer addresses a number of topics in her documentary, including being managed by her father, Joe Jackson, and her subsequent break away; her relationships with her family, namely with her brother, Michael Jackson; and various events over the year that made headlines, including her wardrobe malfunction at the 2004 Super Bowl, and rumors that she had a secret baby with her ex-husband, James DeBarge, according to Variety. Viewers may be surprised by certain revelations the "Poetic Justice" actor makes, such as how she wanted to study law instead of becoming a singer, or that she did not like the music she was asked to create for her first album. However, Janet expresses on more than one occasion that many of her choices over the years were influenced by those around her and the expectations others had of her. 
For those wondering why Janet chose now to share her personal experiences with the world, a source close to the artist has revealed that she hopes to accomplish something important with her documentary.
Janet Jackson wants people to know the whole truth about her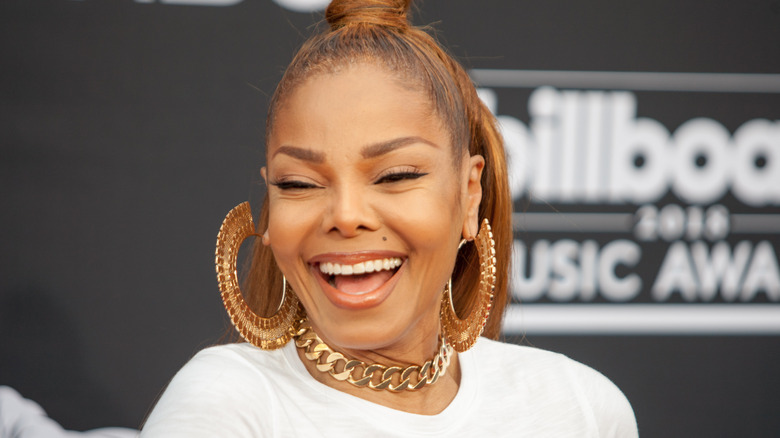 Jamie Lamor Thompson/Shutterstock
On January 31, a source close to Janet Jackson talked to People about the singer's true intentions for her documentary, "Janet Jackson." Although Janet was a "private person," the source revealed that "she has wanted to get her story out for some time" with "hopes to put certain things to rest." Given some of the documentary's more sensitive content, including Janet's marriage to James DeBarge and her relationships with her father Joe Jackson and brother Michael Jackson, the "Together Again" artist "wanted the truth to come out on a variety of issues." The source added that Janet hadn't always had an easy time, especially since she had to build her career in the shadow of her famous brother. However, Janet wants the world to know that she is ultimately "happy" with her "life and career."
Janet herself spoke about her reasons for creating the documentary during the first part of the series, according to Billboard. The scene opens with the "Control" singer driving in her hometown of Gary, Indiana, while she explains to the camera, "It's just something that needs to be done. It's never ... You've had someone write this unauthorized biography or someone else do something. Or they'll do a movie and it's candy-coated ..." It seems that Janet reached a point where she wanted to take back the control of her own narrative and tell her story through her own lens and voice.