Janet Jackson Finally Sets Record Straight On Those Long-Standing Secret Baby Rumors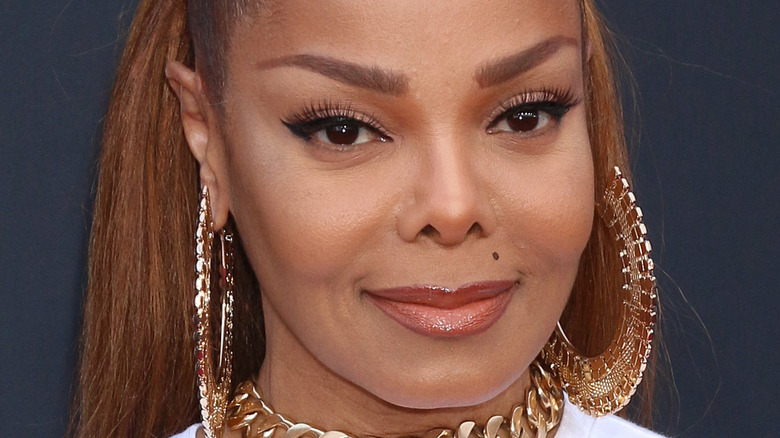 Kathy Hutchins/Shutterstock
Secret pregnancy rumors to gossipers are like what catnip is to cats. If you are a well-known celebrity, most likely you've experienced people guessing when your non-existent due date is. Rihanna can certainly relate to this, since according to many people on social media, she should've had at least 10 babies by now. "Can I come to your baby shower, sis!? True or not, your babies are going to be beautiful," a fan asked Rihanna on Instagram. Rihanna promptly retorted back, "Haaaaa! Stawwwp! You ain't come to the first 10 baby showers!"
But what about secret baby rumors? Even though it might seem impossible to hide a pregnancy, let alone a whole baby, some celebrities like Kylie Jenner felt the need to hide their pregnancy from the spotlight. Especially due to the harsh criticism they face constantly on social media. "I knew for myself I needed to prepare for this role of a lifetime in the most positive, stress free, and healthy way I knew how. There was no gotcha moment, no big paid reveal I had planned," Kylie wrote on Instagram in 2018. "I knew my baby would feel every stress and every emotion, so I chose to do it this way for my little life and our happiness."
Now another international superstar, Janet Jackson, is clearing up a very old rumor about her possible secret love child with singer James DeBarge, which she stayed quiet about for decades.
Janet Jackson 'could never keep a child away' from James DeBarge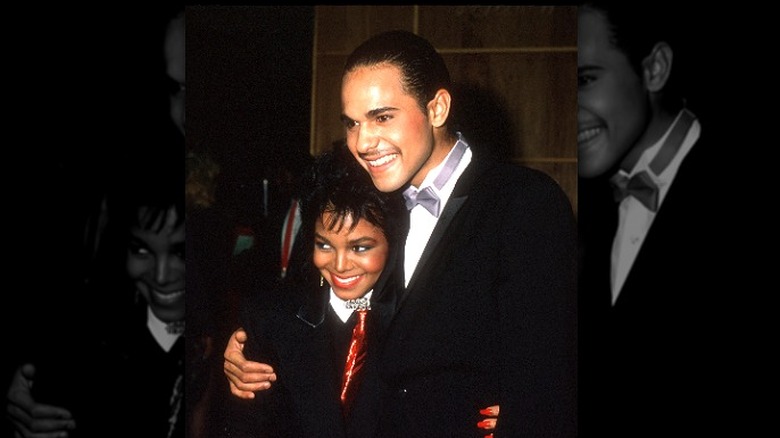 Michael Ochs Archives/Getty Images
Janet Jackson might do a lot of things "Because of Love," however, the one thing she wouldn't do is keep her child a secret. "I could never keep a child away from James [DeBarge]. How could I keep a child from their father? I could never do that. That's not right," Jackson said in her upcoming documentary. "A lot of the kids thought I was pregnant 'cause I had gained weight and I had started taking birth control pills," Jackson continued. "And back then, you could pick up weight taking them, and that's what happened to me, so that rumor started going around."
Jackson always had issues with her body image, due to the pressures of Hollywood, per New York Post. "I did 'Good Times' and that's the beginning of having weight issues and the way I looked at myself," Jackson said. She described herself as an "emotional eater," who finds comfort in food when upset.
When the secret baby rumors were spreading around town, even Debbie Allen, who worked alongside Jackson in NBC's TV series "Fame," remembers being confused, per Page Six. "These were rumors that were just flying around, honey, like hash in a diner," Allen said. "Where was the baby? Nobody saw a baby. I mean, she was there with us all day, every day. Where was the baby?" Jackson did become a mother eventually, just decades later when she gave birth to her only son, Eissa Al Mana, in 2017 with her ex-husband, billionaire businessman Wissam Al Mana.