Tom Brady Says He Almost Retired From Football Early On In His Career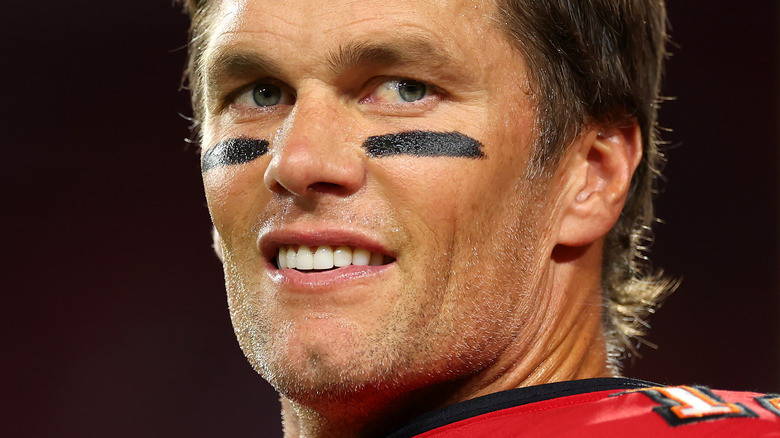 Mike Ehrmann/Getty Images
Nothing seems capable of keeping Tom Brady away from the NFL, not even (sadly) the demise of his marriage with Gisele Bündchen. After abruptly announcing his retirement in a February Instagram post, Brady just as suddenly caused whiplash by tweeting out his return in March. Calling his time with the Tampa Bay Buccaneers "unfinished business," the superstar quarterback wrote that, after two months of reflection, "I've realized my place is still on the field and not in the stands."
It's been no secret, especially in recent months, that Brady's continued time with the NFL became a point of contention in his former marriage. In September, a source close to Brady told People they'd hit "a rough patch" over his return to the field. Marrying Brady in 2009, Bündchen previously voiced her concerns about him spending 20-plus seasons in the demanding contact sport. In a September interview with Elle, the supermodel said that, in addition to football being "a very violent sport," Brady's hectic schedule seemingly kept him from carrying his share of familial duties. "I have my children and I would like him to be more present," she said at the time. 
With reports that divorce was the last thing Brady wanted, one can't help but imagine how differently things might have gone if only he'd retired sooner. As it turns out, there's an alternate reality in which Brady quit the NFL years before he would meet Bündchen. 
Tom Brady's perseverance carried him through a near-career-ending injury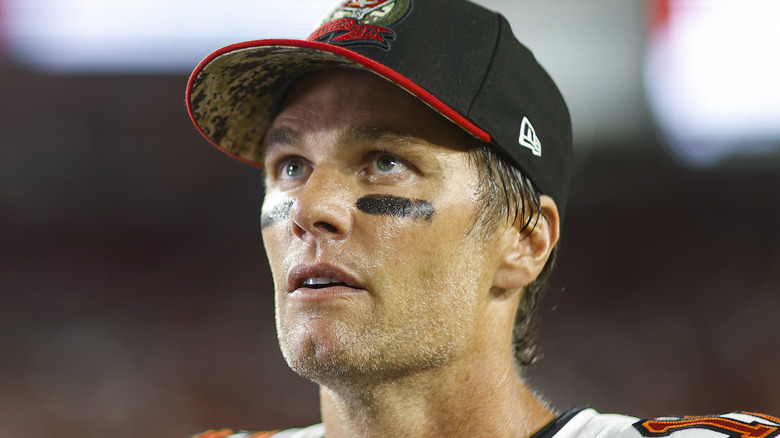 Mike Ehrmann/Getty Images
Tom Brady is as passionate about football as ever — and he's sharing the tale of a major past setback to inspire others to stay equally as motivated. In an ad for his company TB12, the seven-time Super Bowl champion revealed that injuries almost caused him to quit the sport in his 20s. "When I was 27, I almost retired from the game of football, because of elbow pain," the quarterback said in a Twitter promo. "Now I'm 45 years old and I'm still here," Brady added. "No matter the age, no matter the obstacles, it's about how you feel, about what you do."
Brady elaborated on this painful elbow injury during a 2020 episode of Dax Shepard's "Armchair Expert" podcast. Due to how tight the muscles in his forearm were, Brady revealed that he "couldn't throw the football because my elbow would hurt all of the time." Luckily, thanks to teamwork with his trainer and TB12 business partner Alex Guerrero, Brady overcame his tendonitis with manual tissue exercises that helped elongate his muscles. 
In a 2021 profile for the Tampa Bay Times, the quarterback also revealed that his arm has been a nagging concern his whole athletic career. "I had arm pain literally my whole life," Brady said, adding, "I grew up playing baseball. My arm hurt. My elbow hurt every day. High school. College, after football, I always had to ice my elbow."