The Shady Dig Lori Loughlin Once Took At Mary-Kate And Ashley Olsen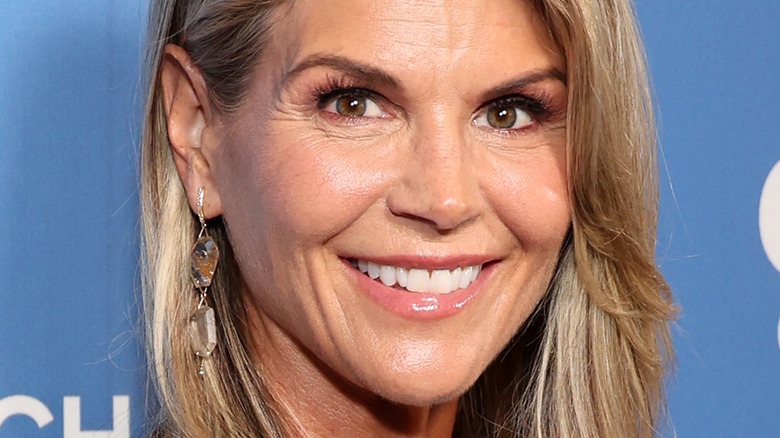 Matt Winkelmeyer/Getty Images
America's favorite family sitcom, "Full House," returned to the airwaves in 2016 in the form of a spinoff, "Fuller House." Longtime fans of the show were delighted to see the gang all back together, with most of the original actors reprising their roles. The likes of Jodie Sweetin, Candace Cameron Bure, and Andrea Barber committed to main roles, while John Stamos, Dave Coulier, Lori Loughlin, and of course, Bob Saget, either had recurring parts or made cameo appearances.
Now it would have been perfect if every single one of the original characters had returned, but unfortunately, out of all the main cast, Mary-Kate and Ashley Olsen, who played Michelle Tanner on the show, were notably absent. To be fair, the famous twins had already pivoted to being fashion designers nearly a decade prior to the spinoff, with Mary-Kate's last acting credit being the 2011 film "Beastly" and Ashley's the 2010 mockumentary "I'm Still Here." In a 2012 interview with Elle UK, Ashley went as far as to say that she's no longer interested in being in front of a camera. "I wanted to work on other things," she said (via Us Weekly). "It doesn't mean I'm not interested in Hollywood, I like the way it operates and the people who are involved and the sense of possibility. But if I ever do get back in, it's not going to be as an actress."
While the twins were adamant that they had lost their passion for acting, it didn't stop Loughlin from seemingly throwing them some shade.
Lori Loughlin said 'you only need one' Olsen twin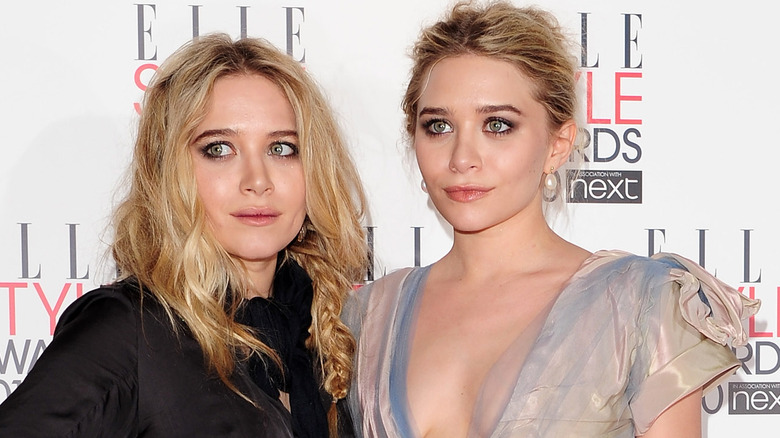 Gareth Cattermole/Getty Images
Lori Loughlin made it clear that she was disappointed over Mary-Kate and Ashley Olsen's refusal to join "Fuller House." In 2015, she told Access Hollywood that the twins probably "don't care" that a reboot was being put together in the first place.
"It doesn't matter how much money they get paid. They don't care," she said (via Hollywood Life), then went on to change her tune, adding that fans would appreciate it if they did join. "I think everyone would love it and it would be really nice." And when the interviewer pointed out that there's no need for both sisters to be on board, she wholeheartedly agreed. "You only need one of them," she added. "She's right! You only need one."
Meanwhile, John Stamos, who also served as a producer on the show, said that it was probably his fault that the Olsens declined their invitation. "We got ahold of their agent and asked them to do it — 'No.' In retrospect, I should have called them and talked to them, I guess ... We love each other, but we're not in contact," he said on The Hollywood Reporter's "Awards Chatter" podcast in 2015. "I'd see them in New York once in a while and it was always very sweet. But that didn't happen, so I think they sort of said, 'Nobody asked us.' I thought we did, through their people, but I don't know if that happened."
Mary-Kate Olsen almost joined Fuller House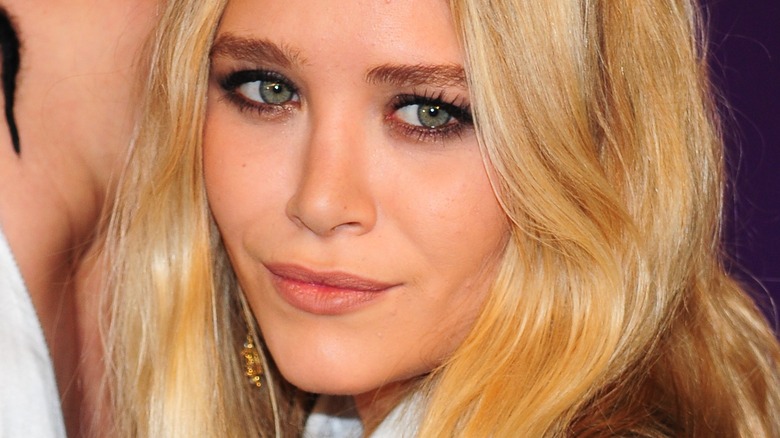 Everett Collection/Shutterstock
While Mary-Kate and Ashley Olsen had long retired from acting, "Fuller House" executive producer Bob Boyett told People that Mary-Kate had once expressed interest in doing at least a cameo on the show. Unfortunately, she was preoccupied with their business, so she couldn't make it work.
"Ashley said, 'I have not been in front of a camera since I was 17, and I don't feel comfortable acting,'" Boyett recalled. "Mary-Kate said, 'It would have to be me because Ash doesn't want to do it. But the timing is so bad for us.'" John Stamos backed up this claim in his "Awards Chatter" episode, saying how Mary-Kate was open to discussing it further. "I talked to Mary-Kate at length and she was sort of interested in talking about it and she wanted me to call Ashley, and I don't think I did," he said.
And even though there might've been some initial disappointment, there doesn't seem to be any ill feelings between the twins and the rest of the crew. "Full House" creator Jeff Franklin told Us Weekly that even though they eventually stopped asking the Olsens to join, they were always welcome if they changed their mind. "When somebody rings a doorbell, the girls yell, 'It's always open!' on the show so that's kind of how we feel about the Olsen twins. The door is open."