Tom Brady Sets NFL Record After Doubling Down On Decision To Unretire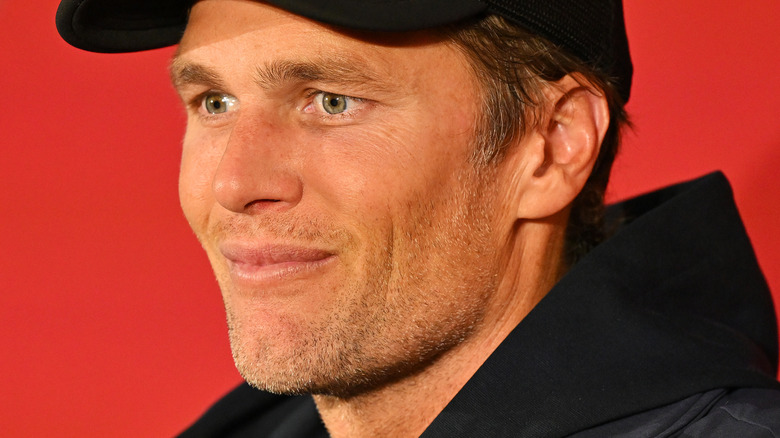 Sebastian Widmann/Getty Images
Tom Brady's retirement, and subsequent decision to unretire, has proven to be beneficial for the professional athlete. The California native announced his plans to step away from football in February, after 22 years with the NFL. "I have loved my NFL career, and now it is time to focus my time and energy on other things that require my attention," Brady wrote in a statement posted to Instagram. Adding, "But right now, it's best I leave the field of play to the next generation of dedicated and committed athletes."
And while it seemed as if the Tampa Bay Buccaneers star was walking away from his duties for good, Brady changed his mind a short while later. In March, the quarterback took to Twitter to reveal that he was unretiring, with plans to return for the 2022 season. Now, it appears Brady's short-lived retirement is paying off, as the Super Bowl champion has just set another NFL record.
Brady is first QB to start in three international games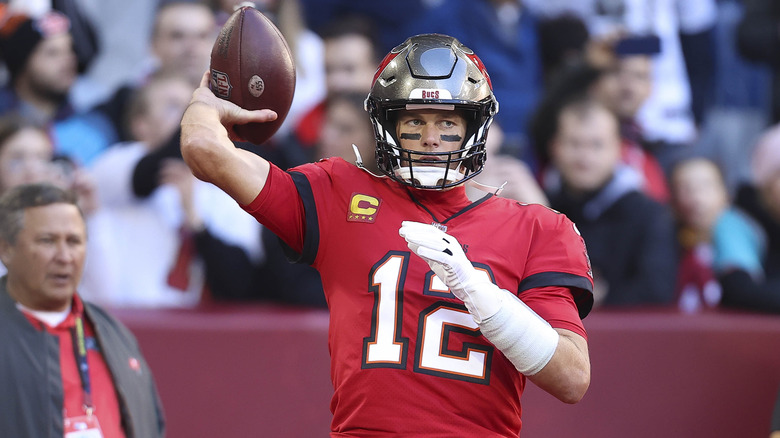 Defodi Images/Getty Images
Despite ongoing backlash, Tom Brady recently doubled down on his decision to unretire — and now, it appears the move has paid off in a big way. When asked if he had any regrets about returning to professional sports, Brady told ESPN on November 11, "Zero, no. Definitely not." He added, "I returned because I felt like I wanted to compete and I spoke to the team about it and they were excited to have me back." The Buccaneers have had a trying 2022 season, losing three straight games — the first in 20 years of Brady's career.
Despite their rocky start, Brady has since led the team to international glory. On November 13, the Buccaneers beat the Seattle Seahawks 21-16 during the NFL's first regular season game in Germany, per U.S. News. The victory — combined with previous wins in London and Mexico City — makes Brady the first quarterback ever to win an NFL regular-season game in three countries outside of the United States. 
Following the game, Brady told the NFL Network that the energy in the stadium was "electric" and that "it was a great atmosphere." Brady's historic victory comes just months after the NFL announced it was continuing its expansion into international sports by hosting five games in various countries.