Beverly Hills Dentist Discusses Whether Miley Cyrus Has Veneers - Exclusive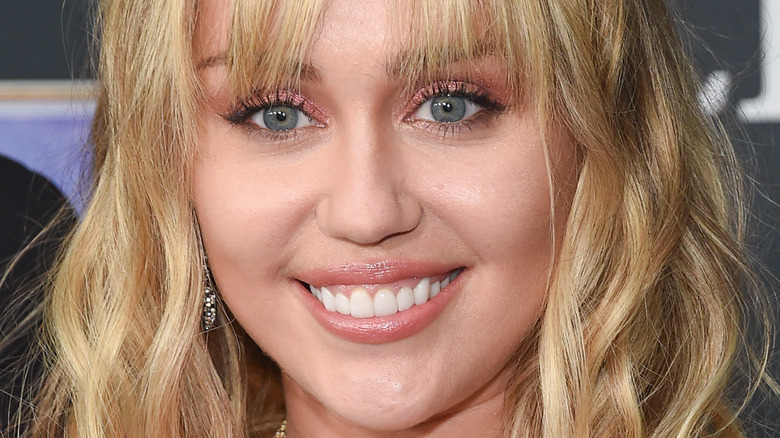 DFree/Shutterstock
With a famous father and a successful music career, Miley Cyrus first bore her way into the zeitgeist as the titular character of Disney's hit show "Hannah Montanna." While she won over fans with her portrayal of a regular teenage girl who transforms into a pop star, the singer has never shied away from switching up her style in real life. From her early Disney days to her boundary-pushing performance with Robin Thicke, Cyrus has had a stunning transformation. Along with her hair and clothes, fans have also noticed a change in her smile.
While she has never publicly confirmed whether or not she has veneers, Cyrus would hardly be the first celebrity to undergo the procedure. Cardi B has had one of the best celeb tooth transformations, something she has been surprisingly candid about with her fans. "If you don't feel comfortable [or] if you are tired of people talking about you, then go and fix it," she explained. Likewise, Lamar Odom shelled out $100k for a new set of chompers. "I finally got the 'Million Dollar Smile,'" the former NBA star wrote on Instagram. But what about Smiley Miley? While she may not have been among the ranks of celebs with the worst teeth, fans have long speculated that the pop star has gotten veneers. Here's a look at Cyrus' tooth transformation and what the experts have to say about her celebrity smile. 
Miley Cyrus' teeth have gone through an obvious transformation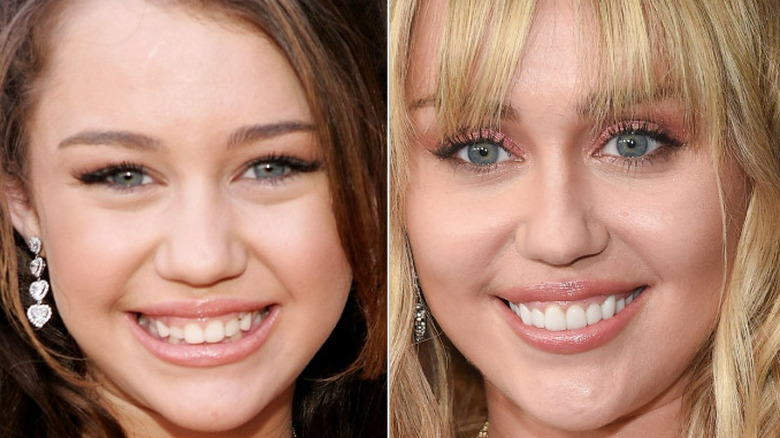 DFree/Shutterstock & Frazer Harrison/Getty
Miley Cyrus has never admitted to having any work done on her teeth. That said, many have weighed in with their thoughts about what she has potentially done to change their appearance.
After the singer shared an X-ray of her teeth on Instagram, TMZ brought in a dental assistant to weigh in on any potential procedures. Aside from noticing a few possible cavities, the smile specialist claimed that Cyrus has veneers fitted on all her upper teeth. Additionally, YouTuber Lorry Hill weighed in on the subject with a video dedicated to the "Wrecking Ball" singer's potential dental work. Hill believes one of the first-ever procedures Cyrus ever had done was her teeth, insisting that she had lingual braces during her teen years in 2007. According to Hill, the singer looks as if she got her first set of veneers shortly after her braces were removed. "I definitely see that first set of veneers," she explained. "In any case, Miley has an absolutely gorgeous smile."
With that being said, the YouTuber believes Cyrus has had more than one set put in. Her teeth looked noticeably different in 2021 than in 2017, with Hill explaining that her most up-to-date veneers are less opaque and more translucent. Hill isn't the only person to talk about Cyrus' dental worth. With so much speculation on the former Disney star's teeth, Nicki Swift has decided to get in touch with an expert to see what they think of Cyrus' transformation.
An expert weighs in on Miley Cyrus' smile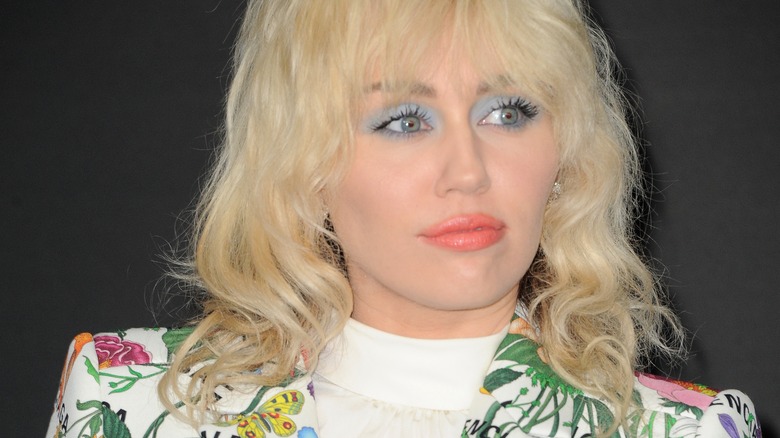 Tinseltown/Shutterstock
Dr. Mahnaz Rashti, DDS, a dentist and periodontist located in Beverly Hills, has offered Nicki Swift her expert opinion on Miley Cyrus' smile. Basing her observation on photos of the singer and without seeing her as a patient, the expert believes Cyrus has had veneers. "Before she got veneers, her teeth appeared to be stained, and her teeth look uneven in terms of their lengths," Dr. Rashti explained. "Now, her teeth have an acceptable shade." With that said, the expert says Cyrus still has a few issues with her smile. "Her gum line was not corrected properly. In other words, she has a very gummy smile showing an excessive amount of her gum line," the expert explained to Nicki Swift. "Furthermore, her teeth still appear uneven." Dr. Rashti said that these issues should have been addressed with her dentist before the fabrication of her veneers.
With many celebrities opting to get veneers, Dr. Rashti explained to Nicki Swift why she believes they're so popular. "Veneers are a great choice for people who want to keep their natural teeth," she explained. "People who experience staining, cracks or chips, short or mismatched teeth, or wear and tear from aging are the best candidates for veneers."