The Truth About Vince Vaughn's Wife, Kyla Weber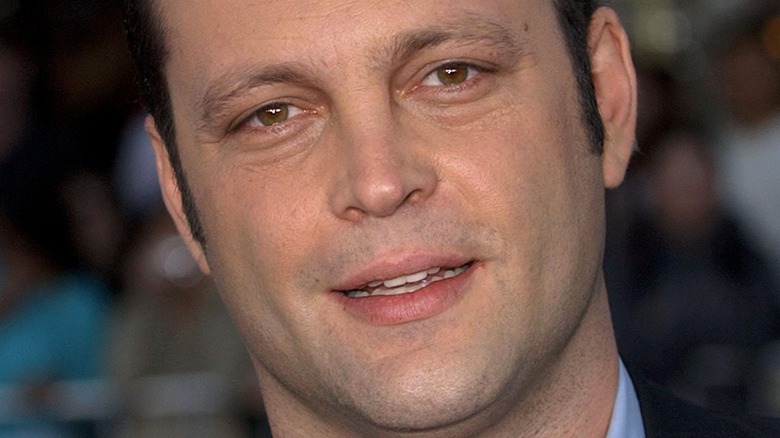 Everett Collection/Shutterstock
After being propelled to global stardom for his part in the raunchy comedy "Swinger," nobody expected Vince Vaughn to become the poster boy for a successful Hollywood marriage — but here we are. That's not to say there aren't other Tinsel Town twosomes that have stood the test of time. Tom Hanks and Rita Wilson have been happily married for over three decades, and Sarah Jessica Parker credits communication for her lasting union with Mathew Broderick. Yet, there's something extraordinary about one of Hollywood's leading men tying the knot with an industry outsider. After all, celebrities are supposed to marry other celebrities. Right?
Welp, not this Hollywood A-lister — and it's not the first time Vaughn has broken the rules. The actor told CNN in 2009 that he was ready to make a few changes in his life. "I decided that something I actively wanted was to be married and have kids," he explained. A year later, the "Wedding Crashers" actor walked down the aisle with Kyla Weber — and the truth about his bride might surprise you.
His wife was successful in her own right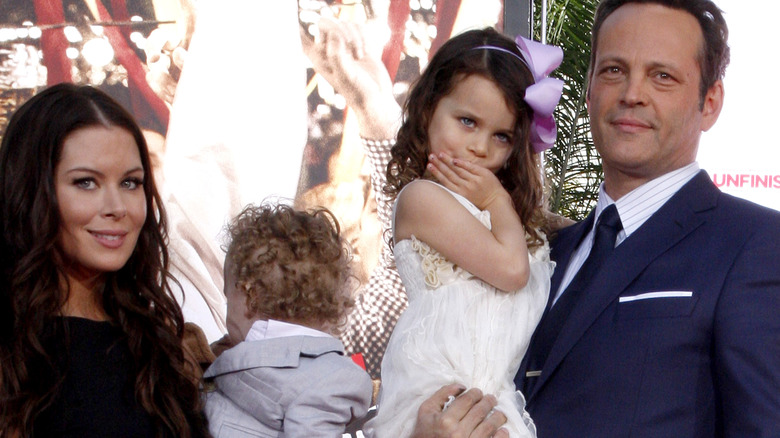 Tinseltown/Shutterstock
You're probably wondering how a movie star as big as Vince Vaughn met an industry outsider like Kyla Weber. According to Suggest, the wife of a close friend introduced the two at a wedding, and as rumor has it, their connection was an instant. The "Old School" actor chose a special day to pop the question. "I figured this is not a ship to be missed because I will not forget this date," the actor said in an appearance on "The Ellen DeGeneres Show," adding that "Valentine's Day was the day that I asked her." Less than a year later, the two lovebirds walked down the aisle at a private ceremony in Lake Forest, Illinois.
While Weber may have been swept up in the glitz and glamour of Hollywood, she had a successful career of her own before meeting the actor. Your Next Shoes reports that Weber had established herself as a successful realtor in Calgary, Canada before meeting Vaughn. She still works as a real estate agent, although it's unclear if she's now selling homes in Manhattan Beach, California, where she and Vaughn reside with their two children.
The two couldn't be happier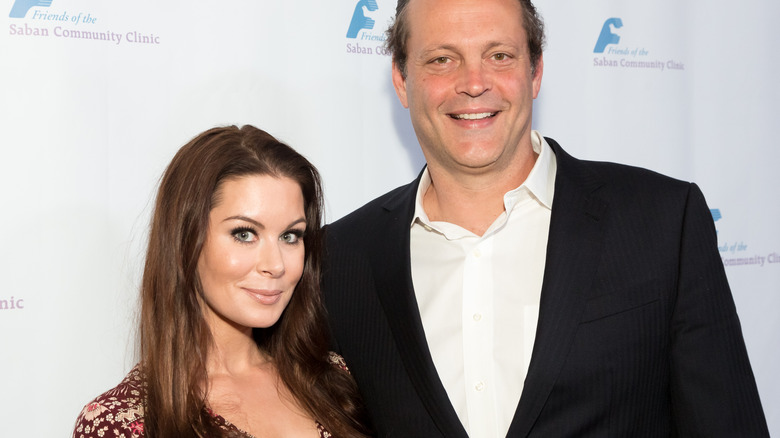 Greg Doherty/Getty Images
We think that the two are relationship goals. "I met the best girl in the world," Vince Vaughn gushed during an interview with Ellen DeGeneres (via Us Magazine). The actor sounds as if he's enjoying married life, telling DeGeneres that "If I would've met her, I would've [got married] a long time ago so I'm very, very happy."
"Sometimes, in our industry, well, I speak for myself, maybe that's an excuse, but you don't mature always at the same time," he added, explaining to DeGeneres that he "was very fortunate" that when he began considering the idea of marriage the perfect person came into his life. "My wife is terrific. We've been very fortunate, my kids are great. We've been having a lot of fun, so I have no complaints. I'm very happy. I feel very blessed," he later told Today (via Suggest)
Since tying the knot with Vaughn, the realtor has kept a relatively low profile. According to Daily Mail, the 43-year-old finally found herself in front of the cameras in 2018, after the paparazzi spotted her bailing her husband out of jail following his arrest for DWI.