Actor Vince Vaughn Charged With DUI Following June 2018 Arrest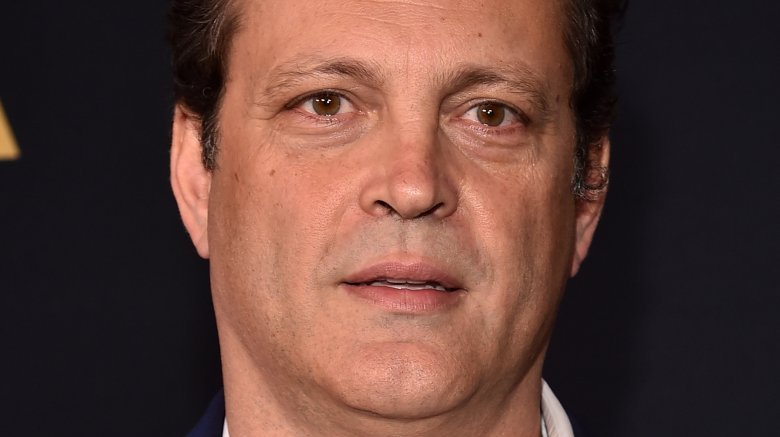 Getty Images
Vince Vaughn could wind up behind bars if found guilty of multiple charges stemming from his June 2018 arrest.
On Friday, Sept. 7, 2018, the Los Angeles County District Attorney's Office told multiple media outlets that the Wedding Crashers star has been charged with misdemeanor DUI nearly three months after allegedly driving under the influence of alcohol in California.
According to court documents obtained by Us Weekly, Vaughn has also been charged with one count of refusing to comply with a peace officer or to submit to an inspection, as well as one count of driving with .08 percent blood alcohol content.
As Nicki Swift previously reported, Vaughn was arrested early on the morning of June 10, 2018, during a routine checkpoint stop in Manhattan Beach, Calif. At the time, law enforcement revealed that the actor and his as-of-yet unnamed male passenger reportedly refused to cooperate with the police and were booked after initially refusing to get out of the car. Later that morning, Vaughn was released on $5,000 bail.
Vaughn is scheduled to appear at the Los Angeles County Superior Court for an arraignment on Monday morning, Sept. 10. If convicted, he could spend up to 360 days in county jail. However, as TMZ noted, since this is the 48-year-old movie star's first DUI offense, he'll more likely receive probation in lieu of jail time.
Just days before the latest update in Vaughn's DUI case, he and his wife of eight years, Kyla Weber, were all smiles at the 75th Venice Film Festival as they hit the red carpet for the premiere of his latest film, Dragged Across Concrete, Radar Online reports. The event, which was held on Monday, Sept. 3, marked the Swingers star's first public appearance since he was busted earlier this summer.
At the time of this writing, Vaughn still has yet to publicly comment on his arrest and subsequent legal trouble.
Vaughn unfortunately isn't the only celeb to make headlines in recent weeks after being taken into police custody. Late last month, Teen Mom OG alum Ryan Edwards reportedly pleaded guilty to a speeding charge and paid a $177.75 ticket following his July 2018 arrest. The reality TV star, who was also busted in March of this year for allegedly violating his probation stemming from a previous heroin possession charge, had chalked his most recent arrest up to a simple "misunderstanding" over his community service requirements. Due to the incident, Edwards may have an additional six months added onto his probation.