Sarah Jessica Parker Opens Up About 20-Year Marriage To Matthew Broderick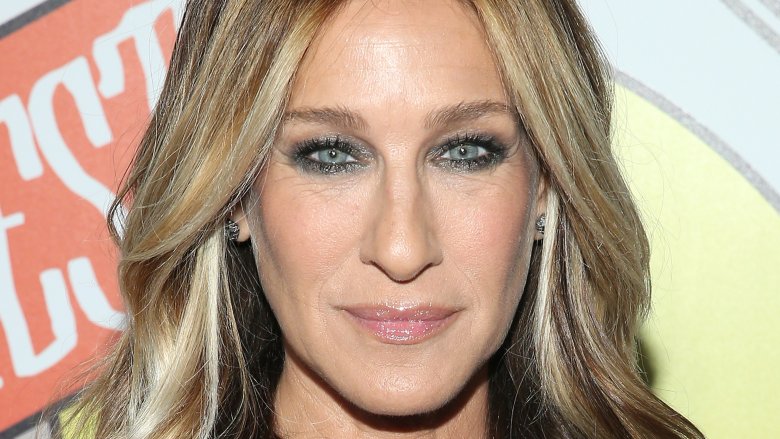 Getty Images
The Sex and the City star just revealed the secret to her marriage's success.
On Wednesday, Jan. 31, 2018, Sarah Jessica Parker spoke candidly about her longtime marriage to Matthew Broderick during an appearance on the Girlboss Radio with Sophia Amoruso podcast.
"I know this sounds nuts, but we have lives that allow us to be away and come back together," she began, explaining that time apart due to their busy work schedules actually helps their relationship (via Entertainment Tonight). 
"His work life takes him here, and mine takes me there," the actress continued. "In some ways, I think that that's been enormously beneficial because we have so much to share in a way... anytime that any relationship is hard, it's the point in which you're deciding, is this worth the investment getting through whatever that thing is?"
Parker added, "Relationships are hard. I always felt that I wanted to invest more. I love him, and I think he's brilliant. I'm sure I annoy him. He annoys me sometimes. I'm enormously proud of the person he is. I think the longer you can last, the more invested you just are."
The Divorce star, who previously confirmed that Sex and the City's third film was canceled, later opened up about motherhood. 
"You're in a constant state of worrying about your children," she revealed. "It's very painful and it's exhilarating. It's a really interesting way of living in the world. I read books differently, or I look at parents and children on the subway differently. I hear music differently, or when I see something, I think, 'I wish Tabitha and Loretta were with me now and they could see this.' That's the good part."
"It's not for everybody, there's a lot that's really hard," Parker admitted. "It's exhausting and you're basically just cleaning up after people all day. You're one big, good, old-fashioned secretary. All I do is organize people's lives and get them here and there and all that. It's what I wanted and with that, though, comes witnessing somebody hopefully develop into a really interesting, decent person who contributes something."
As Nicki Swift previously reported, Parker, 52, and Broderick, 55, married in 1997. The cute pair share three children together, son James Wilkie, 15, and twin daughters Marion Loretta Elwell and Tabitha Hodge, 8.