Who Did Bill Gates Date Before Marrying Melinda Gates?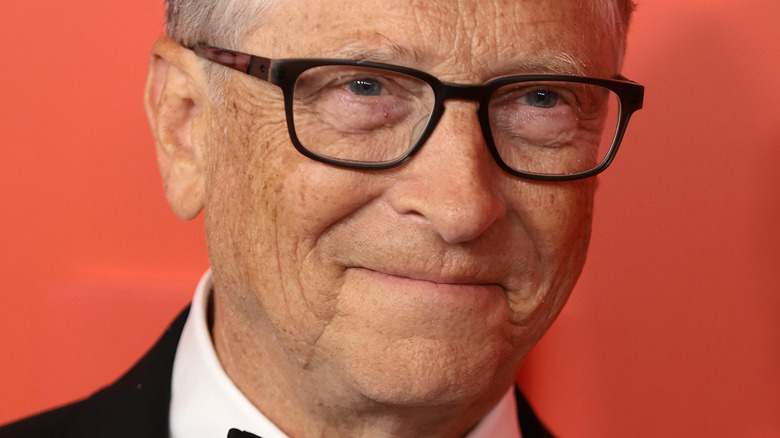 Dimitrios Kambouris/Getty Images
Bill Gates' personal and professional lives have always overlapped. Bill met Melinda Gates thanks to Microsoft, the company he founded in the 1970s. In the mid-1980s, Melinda scored a position at the up-and-coming company soon after she finished her degree in computer science and economics, according to the Independent. Melinda crossed paths with Bill just three weeks into her new job, when Microsoft sent her to New York City for a business meeting.
During the trip, Melinda was invited to one fateful dinner party. "There were two chairs open, because I came late from this meeting that I was at, and I sat down," he told Bloomberg's David Rubenstein in 2019. "The next chair was empty; 10 minutes later, Bill came in and sat down next to me." Seven years later, Bill and Melinda tied the knot in Hawaii, giving rise to one of the world's most powerful couples. Melinda not only became Bill's spouse, but also a strong business ally who helped transform Microsoft into what it is today.
But the Gates family's reach extended much farther than the technology world. In 2000, the power couple established the Bill & Melinda Gates Foundation, one of the world's largest charitable organizations, according to the BBC. Given the extent of their influence, Bill and Melinda's divorce sent shockwaves across the globe in May 2021, CNBC reported. While no longer partners, what the couple built with Microsoft remains undeniable. But Melinda isn't the only partner computers brought into Bill's life.
Inside Bill Gates' relationship with Ann Winblad
When Bill Gates met Melinda Gates in 1987, the Microsoft founder was fresh off another relationship. For the previous three years, Bill had been dating Ann Winblad, a computer programmer like himself, according to a 1997 Time profile. Bill and Winblad met at a computer conference in 1984, where they connected over biotechnology. At first, their relationship was long distance. Their favorite activity was going to the movies separately and then talking it through over their car phones, The Seattle Times detailed.
But by 1987, Winblad, then in her late-30s, was ready to settle down. Bill, five years her junior, was not. With the cold calculation of mathematicians, Bill and Winblad split, but the breakup wasn't the end of their friendship. In fact, when Bill was considering proposing to Melinda, he called Winblad to get her opinion. "He could have chosen any woman as a wife for life. He has chosen her, and that means she is an exceptional woman," she told James Wallace in his 1997 biography "Overdrive" (via the New York Post).
After marrying Bill, Melinda continued to allow him to go on vacations with Winblad. "We can play putt-putt while discussing biotechnology," he said of their gateways to her beach house. While not as prominent as her ex-beau, Winblad went on to become a successful businesswoman. In 1989, she founded the software venture firm Hummer Winblad Venture Partners, of which she serves as managing director, according to its website. 
Bill Gates' first serious girlfriend was Jill Bennett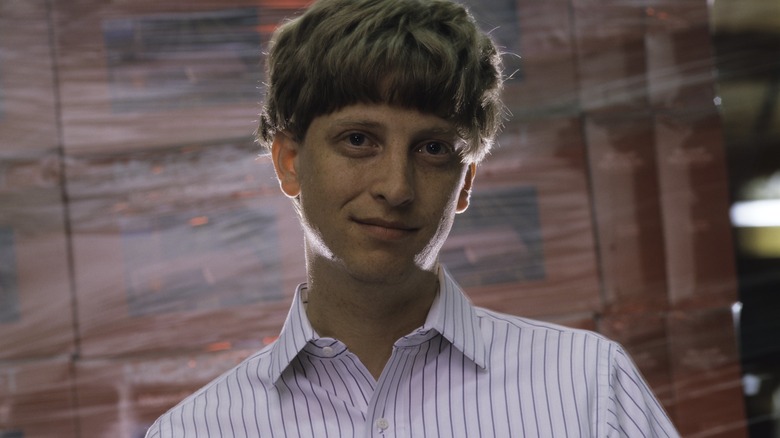 Joe Mcnally/Getty Images
Bill Gates's first serious relationship started shortly before he met Ann Winblad. In 1983, Gates dated Jill Bennett, who was not a programmer but worked in the industry as a computer sales rep, The Seattle Times reported in 1993. When they met at a party thrown by mutual friends, the two bonded over their shared interest in computers and tennis.
Bennett admired Gates' work ethic, but realized it sometimes affected his quality of life. "He feels so committed and he's so hung up on setting such an extreme good example for his people, being there, being there late, working hard, setting the pace," Bennett said. "He was always worried about stuff." Their relationship was short-lived as Bennett was unwilling to be with someone who was married to his job. "In the end, it was difficult to sustain a relationship with someone who could boast a 'seven-hour turnaround' — meaning that from the time he left Microsoft to the time he returned in the morning was a mere seven hours," Bennett told biographer James Wallace (via the New York Post).
Bennett died from breast cancer in 2004 at age 48, The Seattle Times reported. Two years earlier, Bennett founded the nonprofit Northwest Cancer Partners to help advance clinical trials. "She fought her cancer as bravely as anyone I've ever known," Gates said. "She never gave in — she actually found strength in bringing attention to the issue and inspiring people to work toward a cure."