The True Story Of How Bill Met Melinda Gates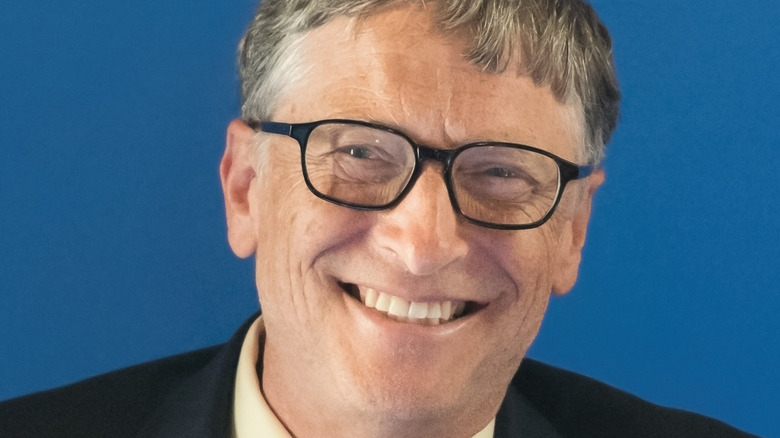 Shutterstock
Renowned tech titans and philanthropist couple Bill and Melinda Gates brought what seemed to be an inspiring romance story to an end with the May announcement that they had filed for divorce. The two released their stunning joint statement on their respective Twitter accounts and wrote that although they will continue collaborating at their mega-influential Bill and Melinda Gates Foundation, they no longer believe that they "can grow together as a couple in this next phase of our lives." It was only in January 2020 that Melinda had posted a sweet photo of the couple on her Instagram to commemorate their 26th anniversary, writing, "New Year's Day will always be extra special to me—marking both a fresh year and an opportunity to celebrate being married to @thisisbillgates." Her caption also accredited Bill with being "the man who keeps me dancing through life." 
Despite this, body language expert Jason Lee told Nicki Swift that analysis of the two in public revealed telltale signs of trouble in paradise around that period of time. Referring for instance to a 2014 TED talk, Lee said past videos showed "a lot of happy, emotional-filled, genuine back and forth" among the pair, while later instances like a 2020 Forbes Live interview displayed a "defeated"-looking Bill.
While hindsight is always 20/20, it's sure hard to spot these warning signs in the beginning stages of romance. Let's read on for some details from Bill and Melinda's courtship!
Bill chased Melinda Gates until she said yes to going out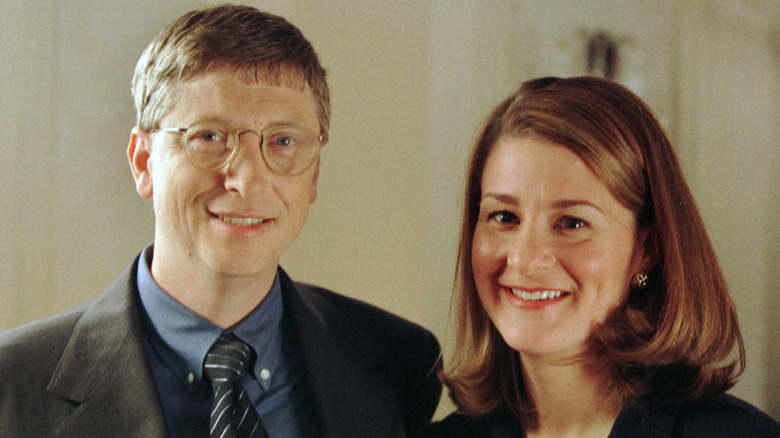 Jeff Christensen/retired/Getty Images
With Bill Gates writing in his 2018 GatesNotes annual letter that he and ex-wife Melinda were "partners in both senses... at home and at work," it makes sense the pair first met at work. Their meet-cute took place while seated next to each other at a 1987 trade show dinner, per the 2019 Netflix series "Inside Bill's Brain." Melinda, a product manager then at Microsoft, recalled for the docu-series that Bill "was funny and very high energy," although she apparently declined his invitation to continue the night dancing later with friends. The Microsoft founder persisted in pursuing Melinda, asking her to go out "two weeks from Friday" when they bumped into one another months later in a parking lot. Turning him down because the request wasn't "spontaneous enough" for her, Melinda related that Bill called that same night with the question, "Well is this spontaneous enough for you?"
Although the two married in 1994, Melinda also told the docu-series that Bill had his hesitations beforehand. In fact, as one might expect a man like Bill to do, he wrote a pros-and-cons list on a whiteboard to the idea of tying the knot. "Bill wanted to be married, but he didn't know whether he could actually commit to it and have Microsoft," Melinda revealed. As they say, the rest was history. Even amidst their divorce, the ex-couple vowed to stay committed to their foundation and their three shared children.