The Truth About The Bill & Melinda Gates Foundation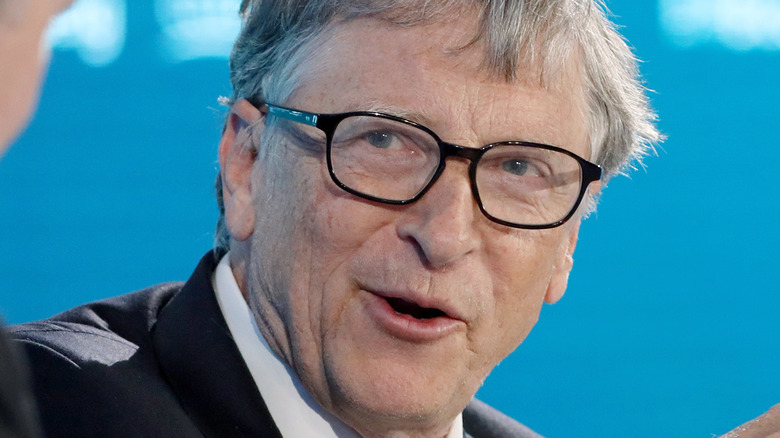 Bloomberg/Getty Images
As Microsoft founder and ex-CEO Bill and wife Melinda Gates announced in a joint May 3rd statement that they were divorcing, many wondered about the future of one of their greatest legacies: the Bill & Melinda Gates Foundation. Writing that despite the decision to end their marriage, the erstwhile couple was proud that "we have raised three incredible children" (via NBC News), they also drew attention to their other proverbial baby. The pair will continue working together to honor the "foundation that works all over the world to enable all people to lead healthy, productive lives," as per their statement.
Founded by Bill (the world's fourth-richest person in 2021, per CNBC) as the William H. Gates Foundation in 1994, the private charitable organization has been known since its inception for funding health research and investing billions into charities around the globe. In 2020, the Gates Foundation stepped front-and-center into the limelight to help with COVID-19 responses around the world, including vaccination development. Read on for the truth about one of the most famous philanthropic organizations in recent history.
Bill Gates gave up tech career for philanthropy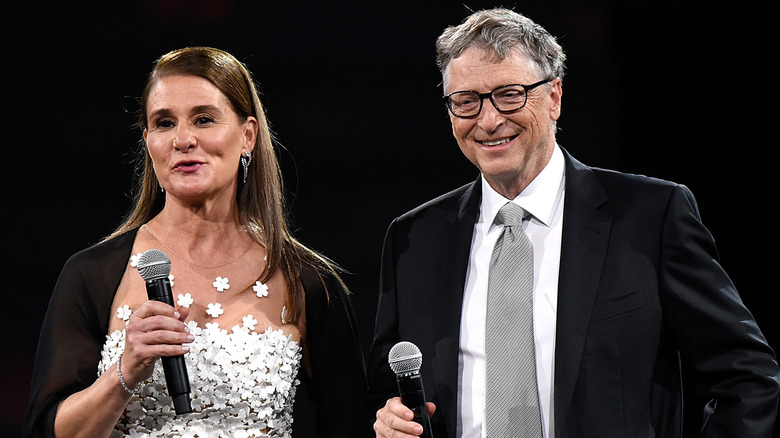 Kevin Mazur/Getty Images
With a whopping $50 billion endowment, the Bill & Melinda Gates Foundation's impact on the modern world is undeniable. Transforming it together from its previous incarnation in 2000, per The Verge, the ex-couple once moved $20 billion worth of Microsoft stock into the foundation as they ramped up their philanthropic efforts, according to a 2019 blog by Bill.
In fact, Bill had increasingly stepped down from roles within Microsoft over the years to focus on the Foundation — the first being as CEO in 2000 (via Forbes), the second as a full-time Microsoft employee in 2008 (via Reuters), and the third as a member of the board (via The Verge) in 2020. As if these resignations didn't prove the man's commitment, there is also the $50 billion he donated to charities throughout his whole career, per USA Today.
When Gates announced in 2020 he and Melinda's foundation will help pour efforts into developing a COVID-19 vaccine, many had their distrust of the promise — including conspiracy theorists, of course. The most prevailing (and hilarious) theory — that Gates planned on (via the vaccine) implanting a microchip inside everyone on Earth — had been thankfully debunked, along with the rest of them, as reported by the BBC. The Gates Foundation's efforts to help first-world governments achieve working vaccines by late 2020 succeeded, with President Joe Biden announcing in an official White House press release all Americans eligible for their doses on May 1, 2021.