Who Is Ed O'Neill's Wife, Catherine Rusoff?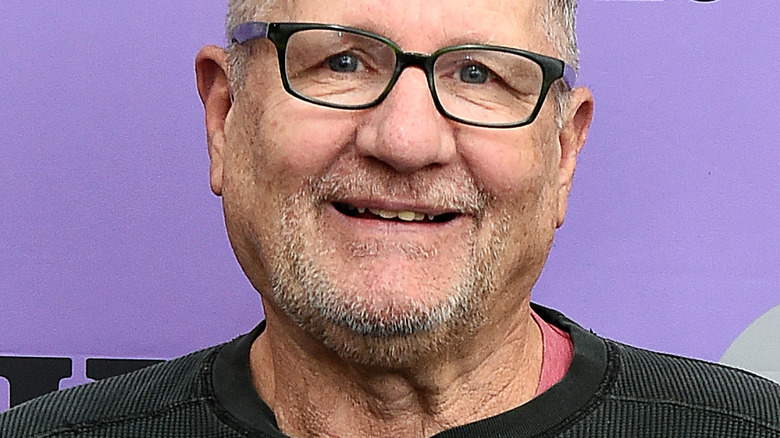 Ilya S. Savenok/Getty Images
Ed O'Neill is one of those actors you know even if you don't. He's been portraying tough, lovable TV dads for decades. Per IMDb, he made his career playing Al Bundy on the classic sitcom "Married ... With Children," and followed that role up with Jay Pritchett from "Modern Family," a character who seems to be Al Bundy 2.0. O'Neill has perfected the endearing-but-gruff dad trope with the rough-and-tumble attitude. So much so that saying goodbye to Jay was a fraught emotional rollercoaster.
Although he tried to keep his mind on the work, O'Neill was overcome with emotion while shooting the last episode of "Modern Family" in 2020, according to Business Journal Daily. "They were kidding me because I was the only one not crying," he said. "I told them, 'I will burst into tears in a couple of months while I'm getting a massage and no one will know why.'" It should come as no surprise that the man who has given us several beloved husband/father figures knows the role personally too. And no one would know better than his wife of over three decades: Catherine Rusoff.
Catherine has an acting background too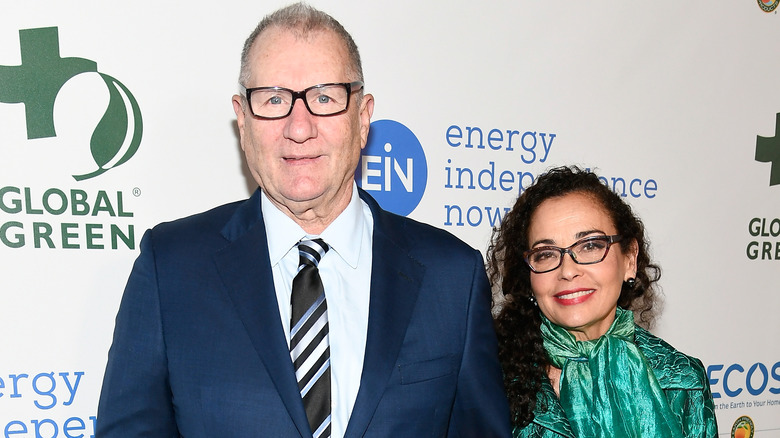 Frazer Harrison/Getty Images
Although it's been reported that Ed O'Neill and his wife of over three decades Catherine Rusoff met on the set of "Married...with Children," the couple married in 1986 which was two years before Rusoff's first minor role on the show in 1988. Even so, Rusoff has her own handful of acting roles from the late 1980s and early 1990s. Each is a small, albeit named, role from shows like "Ohara," "Midnight Caller" and "Married...with Children" among a few others.
Per the New York Post, the couple has been on and off again a few times since their 1986 marriage. In 2009, shortly before "Modern Family" aired, O'Neill was essentially living as a single dad, he told the outlet. The couple is very private and does not have a lot of information out there in the public eye. They also do not use social media. Save for O'Neill's long-since abandoned Instagram (that may not even be his) with two posts on it from 2014 and 2015.
Catherine and Ed have two daughters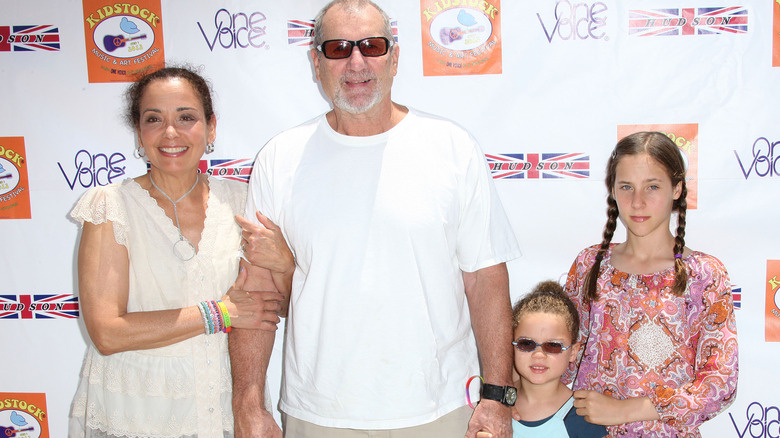 Frederick M. Brown/Getty Images
The irony of Ed O'Neill starring in "Modern Family" is that on the show his daughter's name is Claire. And in real life, he has a daughter named Claire as well as a daughter named Sophia. He told the New York Post in 2009 (at the time his daughters were 10 and three) that he never really intended to be a dad off-screen, though it couldn't be helped once it happened because he was too infatuated. "Left to my own devices, [they] probably wouldn't have happened," he told the outlet. "It wasn't my idea to have children. It was my wife's. At the beginning, I sort of reluctantly went along with it. As a favor to her, I was thinking. Then when we had the first one, I was like 'Oh, my God, I'm in love.' They are the best thing that has ever happened to me."
Flash forward 11 years and O'Neill is out for a Father's Day meal with his daughters and they ran into Leonardo DiCaprio at an Italian restaurant. O'Neill told Ellen DeGeneres (via People) at the time that his daughters couldn't believe they got to meet Leo. After the encounter O'Neill said his older daughter Sophia was practically knocked out by the experience.