Jennifer Lawrence To Take A Year Off From Acting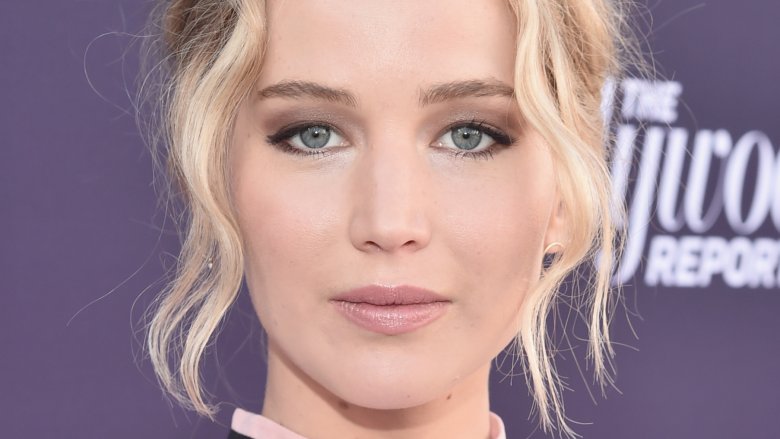 Getty Images
The Hunger Games star wants to make a difference in the world.
During an interview with Entertainment Tonight on Friday, Feb. 16, 2018, Jennifer Lawrence announced that she will take the next year off from acting to focus on activism and inspiring political engagement.
"I'm going to take the next year off," the 27-year-old actress began. "I'm going to be working with this organization as a part of Represent.Us...trying to get young people engaged politically on a local level."
Of the non-profit organization, Lawrence added, "It doesn't have anything to do with partisan [politics]. It's just anti-corruption and stuff trying to pass state by state laws that can help prevent corruption, fix our democracy."
As the publication noted, this turn isn't unexpected from the Red Sparrow star, who previously spoke about using her platform to fight for women's rights, equality, and other issues she believes in at The Hollywood Reporter's 2017 Women in Entertainment Power 100 event.
"It's not easy to speak out. It's not easy to face criticism on a global scale. But the fact is I have been given a platform, and if I don't use it, then I don't deserve it," Lawrence said while accepting the Sherry Lansing Leadership Award. "This last year has been a trying and challenging time in our world and our industry specifically. Every day, we wake up to a myriad of headlines that deeply impact us, from around the globe."
Additionally, Lawrence, who previously spoke out against harassment and inequality in Hollywood, recently participated in the Los Angeles Women's March. She later took to Facebook to share a photo of herself holding a sign at the event, which read, "A woman's place is in the revolution." In the caption, the actress wrote, "I stand in solidarity for Women's rights, Equal pay, DACA, CHIP."