The Story Behind Olivia Culpo's Time As Miss Universe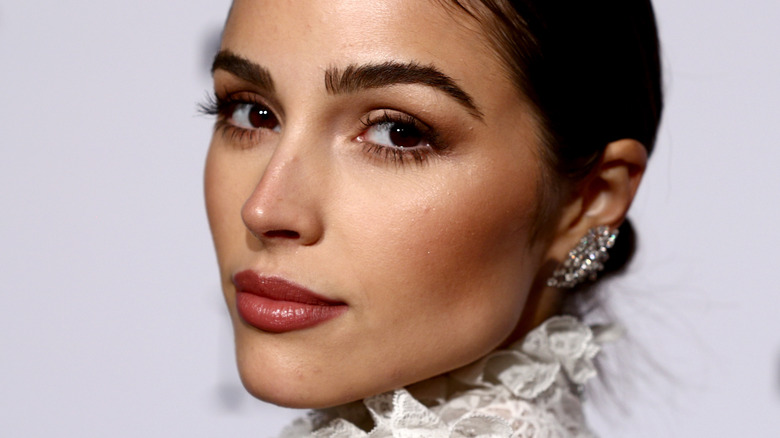 Rich Fury/Getty Images
In 2012, Olivia Culpo became the first American to win the Miss Universe crown since 1997, according to USA Today. The win catapulted her to fame and a pretty nice net worth. She was also the first contestant from Rhode Island to win Miss USA, and what's most impressive is she did it all in a single try.
Unlike most Miss Universe pageant winners, Olivia's winning answer in the Q&A portion wasn't as profound. Instead, she went for relatability and offered a response many could connect to. "I'd like to start off by saying that every experience no matter what it is, good or bad, you'll learn from it. That's just life," she said when asked about any regrets she had. "But something I've done [that] I've regretted is probably picking on my siblings growing up because you appreciate them so much more as you grow older." Two of Olivia's siblings include her sisters, Sophia Culpo and Aurora Culpo. The trio of sisters now star in their own reality show, "The Culpo Sisters" on TLC. 
While it's been over a decade since Olivia stepped foot on the pageant floor, it's still an experience that she holds close to her heart.
Olivia Culpo had never done pageants before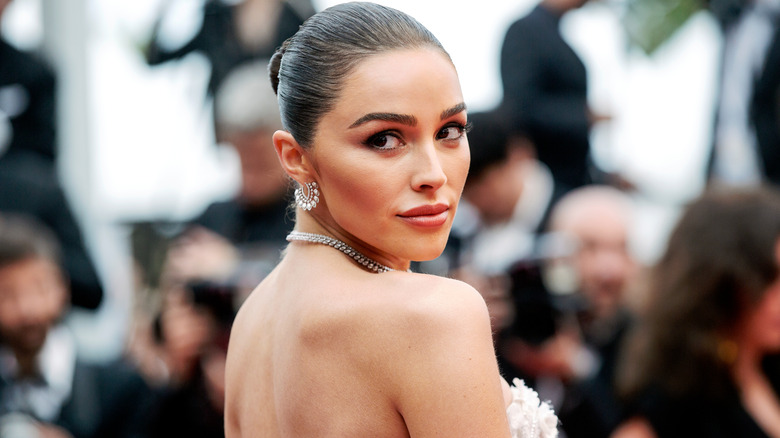 Andrea Raffin/Shutterstock
Engaging in pageantry wasn't something Olivia Culpo had dreamed of when she was a kid, but she didn't balk at the idea when a friend suggested that she enter the Miss Rhode Island contest in 2012. When she decided on going, her parents were the first ones to discourage her.
"I asked my parents if I could do it, and they thought it was a terrible idea," she shared with The Arcadia in 2015, noting that she rebelled against them and took the plunge anyway. "I was just 18 years old at the time and I couldn't afford to enter it really, but ... I had nothing to lose." In an interview with GQ, she also revealed that, back then, she even skimped on her dress. "Miss Rhode Island was my first [pageant] and I wore a $20 dress that I rented with a hole in the back. It still looked cute, but nobody would have known that I rented it for $20," Culpo admitted.
Much to her surprise, her efforts paid off, and she jumped from Miss Rhode Island to Miss USA to Miss Universe. The beauty queen admitted that her life completely changed after that. She also said that her reign as Miss Universe wasn't something she took lightly. "You have a duty to actually make an effort to influence people. The more you give yourself to others, the better you will be," she told The Arcadia.
Olivia Culpo's post-Miss Universe life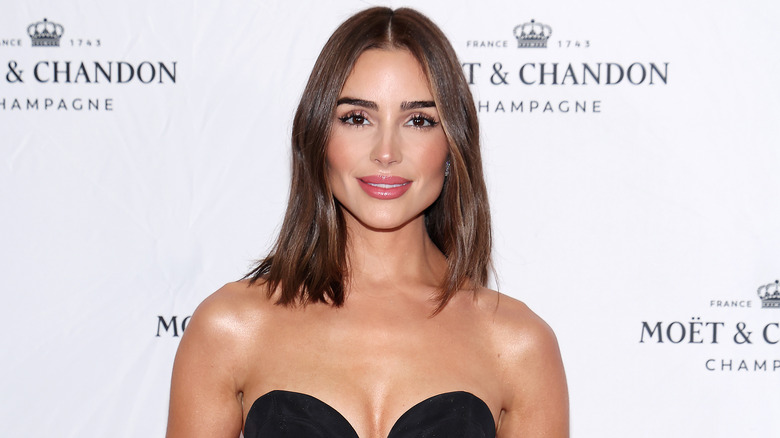 Paul Morigi/Getty Images
After her reign as Miss Universe, Olivia Culpo has successfully curated a pretty great life.  She has become a professional model, an actor, a TV presenter, a businesswoman, an influencer, and now a reality TV star. The former pageant queen has even found love with NFL star Christian McCaffrey. 
Culpo wears many hats, but she enjoys it. She takes things one day at a time and actively works to not get overwhelmed. "It's important not to waste time worrying about things that haven't happened yet," she dished to L'Officiel. "I also find that exercise, meditation, and taking breaks every once in a while are really helpful."
While a lot of people look up to her now, the influencer said that she still wants to be known for being her authentic self and not for what she shows on social media. "That's not how I want to be remembered, as this unachievable perfection that's not real or true ... I'd like people to see the truth about me, whether they like it or not," Culpo told The Arcadia.