Woman Involved In Anne Heche's Tragic Car Crash Is Suing The Late Actor's Estate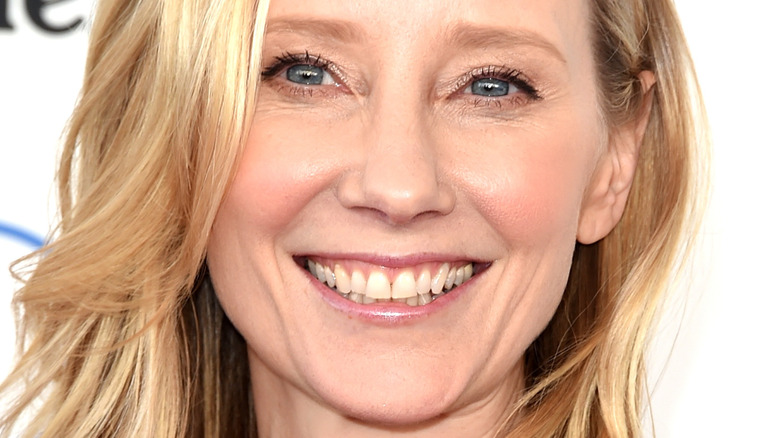 Jason Merritt/term/Getty Images
The news of Anne Heche's tragic death in August sent the world into mourning. Just days prior on August 5, the actor best known for her roles in "Volcano," "Another World," and "I Know What You Did Last Summer" was involved in two car crashes. According to TMZ, Heche first crashed her blue Mini Cooper into an apartment building, rejected help from bystanders, then sped away before crashing again into a home in Mar Vista. Heche's second crash sparked a fire that resulted in serious burns. 
Per Deadline, it took fire fighters over an hour to put out the fire and retrieve Heche from the car. And while TMZ's video showed Heche briefly regaining consciousness as she was wheeled into the ambulance on a stretcher, she ultimately fell into a coma, per Us Weekly. On August 11, Heche's team released the star's devastating prognosis, declaring that she wasn't expected to survive due to  "severe anoxic brain injury," according to People. However, she was on life support so that doctors could determine if she could fulfill her desire of being an organ donor. 
On August 14, Heche's team announced that she had been taken off of life support. Her official cause of death, according to the Los Angeles Country Medical Examiner-Coroner, was "inhalation and thermal injuries." The report also noted a "sternal fracture due to blunt trauma." Three months later, a woman involved in the crash is suing Anne Heche's estate. 
The woman whose house Anne Heche crashed into is suing for damages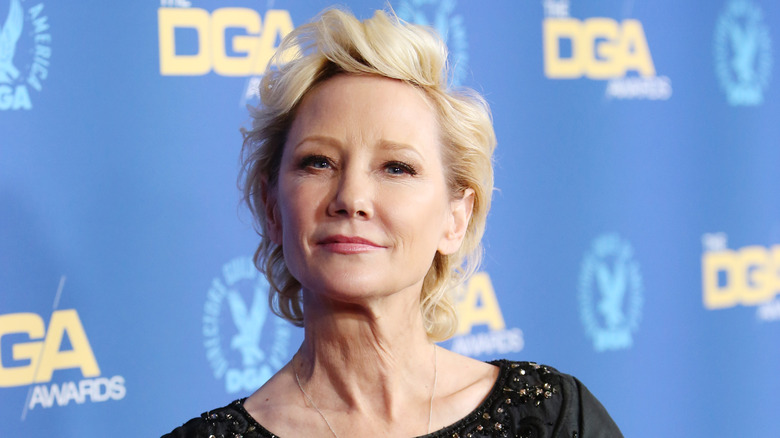 Jesse Grant/Getty Images
Lynne Mishele, the woman who lived in the house that Anne Heche crashed into, is suing the late actor's estate, according to Page Six. The publication cited a lawsuit filed by Mishele against Heche's estate. Per Mishele's account, Heche "barreled through the front of her house and deep into its interior," nearly killing her and her pets. Mishele has also claimed that the crash caused a "sudden and terrifying blast" that "shook her to her core," which left her "completely traumatized, unusually startled by hearing loud noises, plagued by nightmares and flashbacks of the incident, terrified of walking outside, and, atop that, without a place to live." Mishele also noted that she'd lost all of her possessions when the house caught aflame. She's seeking $2 million in damages.
According to People, Mishele is not the owner of the Mar Vista home, but had been renting it for an undisclosed amount of time. Shortly after the crash, Mishele took to her business Instagram to thank people who'd offered her support. "I'm still recovering and trying to figure out up from down but I did want to send a huge, huge thank you to everybody from all over the world, for the overwhelming amount of love and compassion and generosity and kindness that people have shown over the past week," shared Mishele. 
So far, the home's actual owner, Jennifer Durand, has not filed any lawsuits against Heche's estate.