Kate Middleton Used To Get Snobby Comments From Prince William's Friends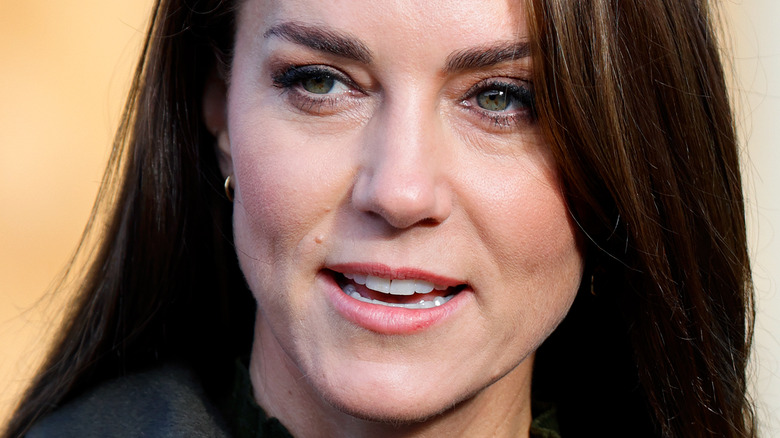 Max Mumby/indigo/Getty Images
Kate Middleton's relationship with Prince William has been under the public's watchful eye ever since The Sun published private photos of the pair skiing in 2004 (via The Guardian). However, the two met three years earlier in 2001 while attending the University of St. Andrews. Initially, Kate and William struck up a friendship despite the fact that she was quite nervous. 
"I think you said I actually went bright red when I met you and sort of scuttled off," Kate shared during their joint engagement interview (via ABC). "[I was] feeling very shy about meeting you." However, Kate's shyness didn't last long given they moved in together "as friends" about a year after meeting (along with a couple of others as well). " Things turned romantic, as the unofficial (yet popular) story goes, after William noticed Kate's stunning look during a fashion show (via the Mirror U.K.).
Since then, the couple's relationship has inspired near-endless headlines about everything from their 2007 breakup to their extravagant royal wedding to the birth of their three children Prince George, Princess Charlotte, and Prince Louis. However, there was a time when the media's fixation on the current Prince and Princess of Wales — Kate, specifically —wasn't so positive. During the early days of their relationship, there was a lot of chatter about Kate's "commoner" background coming from not only the media, but allegedly William's friends as well. 
Prince William's friends would 'snidely' whisper about Kate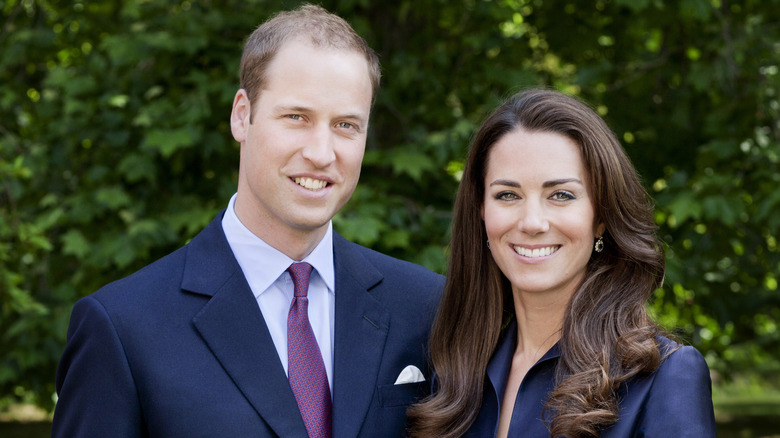 Handout/Getty Images
As the son of Prince Charles and Princess Diana, as well as the grandson of the late Elizabeth II, Prince William definitely grew up with a silver spoon in his mouth. Contrarily, Kate came from an upper middle class background. Still, Kate lived a rather lavish life compared to the average person. 
According to Biography, Kate was born to an airline hostess and an airline dispatcher, who eventually started a party-planning company that garnered them millions of dollars. For regular people, Kate's childhood, which included access to boarding schools, the most exclusive colleges, and growing up in a $1.5 million home (via Hello!), was quite enviable. However, William's friends reportedly shared a different interpretation of her. 
"William's friends, I hate to say it, would whisper rather snidely when Kate would turn up at Boujis which is the nightclub that they used to go to in West London: 'doors to manual," Katie Nicholl revealed  in the documentary "William and Kate: Into The Future" documentary (via Express). "Obviously, that is a bit of a put-down. It's a bit of a derogatory reference to [Kate's mom's] career as an air hostess." Nicholls also noted that William's circle, which included "true aristocratic double baron titles" detested the way Kate's parent's flaunted their "new" money. "The point is [they were] sort of so posh [they] don't really have to bother making an effort — but the Middletons did."
Kate Middleton has dealt with her fair share of press pressure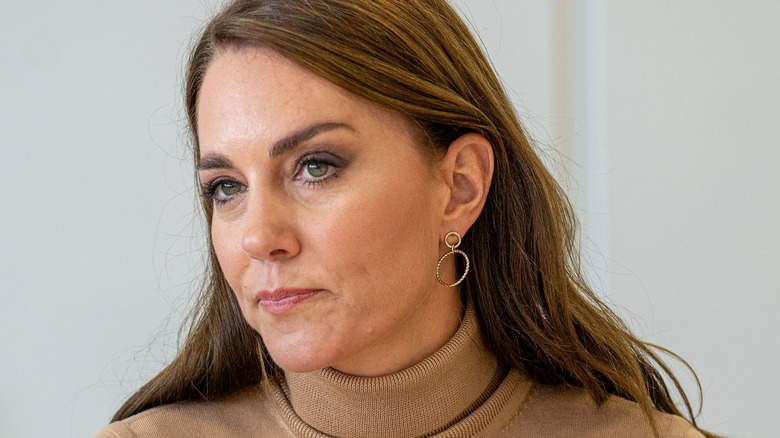 Wpa Pool/Getty Images
Long before Meghan Markle dealt with unkind headlines launched by the British media, Kate Middleton experienced a near-decade of intense public scrutiny. Per BuzzFeed, the negative press surrounding Kate started to slow down after she married Prince William in 2011; however, prior to that, things got pretty brutal. Whether reports were criticizing Kate's hair length or dubbing her "waity Katie" due to her long relationship with William prior to their wedding, it seemed at one point that she couldn't do anything without being picked apart. 
Additionally, Kate also once had to reportedly deal with the ire of her would-be husband's step mother, Camilla Parker Bowles. According to Christopher Anderson — a royal expert — Bowles was actually behind Kate's breakup with Prince William. "I was in London when the breakup [of William and Kate] occurred," Anderson told The Daily Beast. "I was shocked, completely stunned, everyone thought it was only a matter of time before William was going to ask Kate to marry him. And then people started telling me that Camilla was behind it." 
Anderson also shared that, due to Bowles background as an "aristocrat," she "did not look at Kate as someone who was worthy of joining the Royal Family," adding, "Kate is the first working-class woman to be accepted into the Royal Family. She is descended from coal miners and her mother was a flight attendant" (via Express).