What Is Dierks Bentley's Real Name?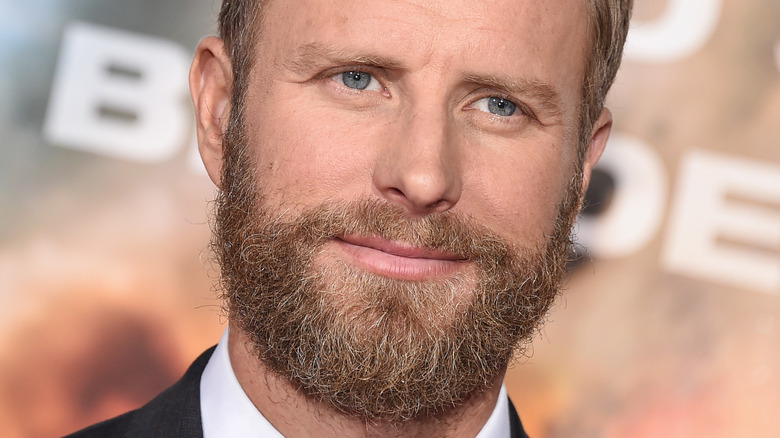 DFree/Shutterstock
Most matters of showbiz aren't transparent — like celebrity names, for example. Plenty of today's A-listers were born with names other than the monikers we currently know them by. This ranges from changing Emily to Emma (à la Miss Stone), to the more dramatic makeovers, like the one Vin Diesel underwent in college. Born Mark Sinclair, Vin Diesel felt he needed a "tougher" sounding name to suit his job as a bouncer working in NYC, so technically, Vin was born long before the actor's car-racing days.
Other celebs have changed their names to stand out in an industry where individuality is everything. Katy Perry switched her original last name, Hudson, to avoid being confused with actor Kate Hudson. In 2017, she opened up to The Guardian about the choice, explaining, "I created this wonderful character called Katy Perry ... out of protection. I was scared that if you saw me, Katheryn Hudson, the girl wearing the Bioré strip on my nose, you'd be like, 'that's not glamorous.'"
Likewise, in the world of country music, plenty of the top 40 artists you might listen to don't go by their original names. In fact, it's a trend for many of these hitmakers to embrace their middle names. Singer Jason Aldean was born Jason Aldine Williams, but he felt 'Williams' was far too generic of a surname for him to make it big. Another country music hall of famer who doesn't go by his real name is Dierks Bentley.
Dierks Bentley goes by his middle name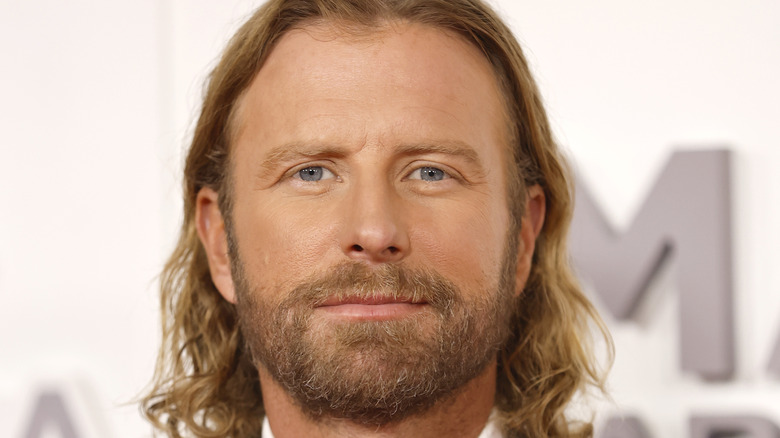 Jason Kempin/Getty Images
Like many of his contemporaries in the industry, Dierks Bentley embraced his middle name when he took the stage, but it isn't for the reason you think. "My whole family goes by their middle name ... So from day one, I've always been called Dierks," the "Drunk On A Plane" singer told Glamour. "My mom was really upset when I named my son properly. I told her that his first name was actually going to be his first name! That's how normal people do it." The star then quipped, "People wonder if Dierks is a stage name," and indeed, with a middle name like Dierks, it seems country music was always in his blood. As for his first name, it's a lot less honky-tonk than Dierks. "Frederick. It's Frederick Dierks Bentley," the star shared.
A name like Dierks isn't common, though. Like many others who carry unusual monikers, it's a family name — his great-grandmother's maiden name to be exact, and thus it carries sentimental value. "People tell me it's a horrible name! Like maybe I should have gone by Buck Bentley?" Bentley joked. 'Buck' may not suit the hitmaker as well as 'Dierks' but they are both one syllable names — something that Bentley appreciates. In 2020, he told People that he'd elected to name his son Knox, because it was one syllable. "It's simple ... it just popped up and we stuck with it," Bentley added.
Dierks Bentley opted to give his kids straightforward names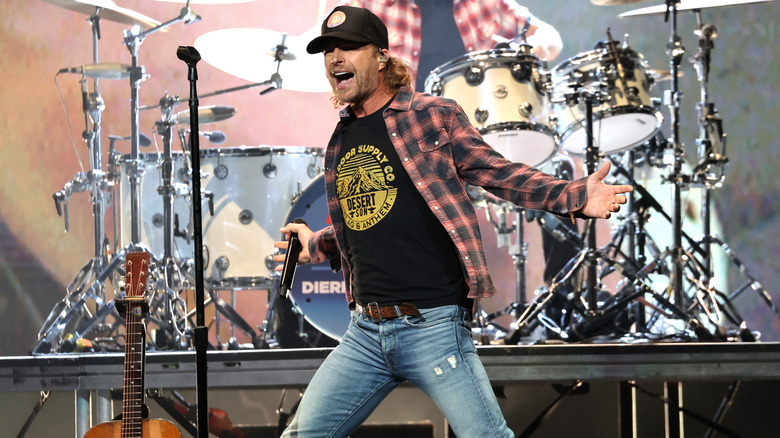 Jason Kempin/Getty Images
Dierks Bentley isn't the only Bentley with a name that honors family. "My family's big into the whole family name stuff, I think," Bentley revealed in a 2004 interview with CMT. "My brother's named Fife, and that's a family name. So we just kind of pass things down." The CMA winner then explained that he intended to break that tradition within his own family. "I can promise you this: There won't be a Dierks Jr., because my name ... it's too difficult. I'm going to name my kid, like, Ed. It's got to be something easier than Dierks, dude," he said.
Nearly two decades later, Bentley stayed true to his word. According to People, he has three children: Evie, Jordan, and Knox. Like her dad, Evie seems destined for the stage. In an interview with Good Morning America, Bentley opened up about his relationship with his eldest, and how their shared passion for music has strengthened their bond. "Evie has a great natural voice and she loves theater," Bentley said. "It's just so fun to look over there and see your daughter sing. It's ridiculous. We'll see if it goes somewhere, but she definitely has a much better voice than I do, that's for sure." The proud papa often posts videos of Evie singing alongside him. Fans will have to wait and see whether she keeps the name Evie, or chooses a different moniker when she's performing on her own!