Serena Williams Advocates For Health Care Following Near-Death Birthing Experience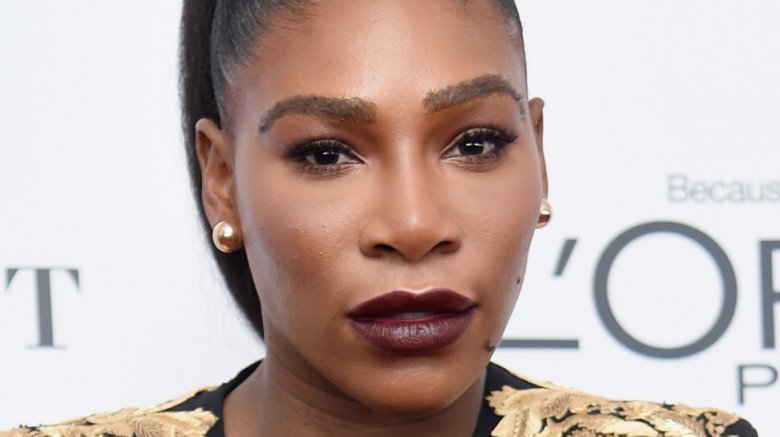 Getty Images
The tennis pro is using her platform to inspire change.
On Tuesday, Feb. 20, 2018, Serena Williams detailed her near-death birthing experience to advocate for health care in an op-ed written for CNN. As Nicki Swift previously reported, she and her Reddit co-founder husband, Alexis Ohanian, welcomed their first child, daughter Alexis Olympia, in September 2017.
"While I had a pretty easy pregnancy, my daughter was born by emergency C-section after her heart rate dropped dramatically during contractions," Williams, who recently raised awareness about childbirth complications, wrote. "The surgery went smoothly. Before I knew it, Olympia was in my arms. It was the most amazing feeling I've ever experienced in my life. But what followed just 24 hours after giving birth were six days of uncertainty."
The 36-year-old mom went on to describe her serious postpartum health problems. "It began with a pulmonary embolism, which is a condition in which one or more arteries in the lungs becomes blocked by a blood clot," she continued, adding, "This sparked a slew of health complications that I am lucky to have survived."
"If it weren't for their professional care, I wouldn't be here today," Williams, who spent the first six weeks of motherhood recovering on bed rest, revealed. Thankfully, both mom and daughter are doing well now, but the experience made the pro athlete aware that thousands of women around the world don't have access to the same care.
"When they have complications like mine, there are often no drugs, health facilities or doctors to save them," she wrote. "Before they even bring a new life into this world, the cards are already stacked against them."
Williams continued, "According to UNICEF, each year, 2.6 million newborns die, tragically before their lives even really get started. Over 80% die from preventable causes. We know simple solutions exist, like access to midwives and functional health facilities, along with breastfeeding, skin-to-skin contact, clean water, basic drugs and good nutrition. Yet we are not doing our part. We are not rising to the challenge to help the women of the world."
As she concluded her piece, Williams encouraged her readers to act. "You can demand governments, businesses and health care providers do more to save these precious lives," she wrote. "You can donate to UNICEF and other organizations around the world working to make a difference for mothers and babies in need."