Is Taylor Swift Close With Her Younger Brother Austin?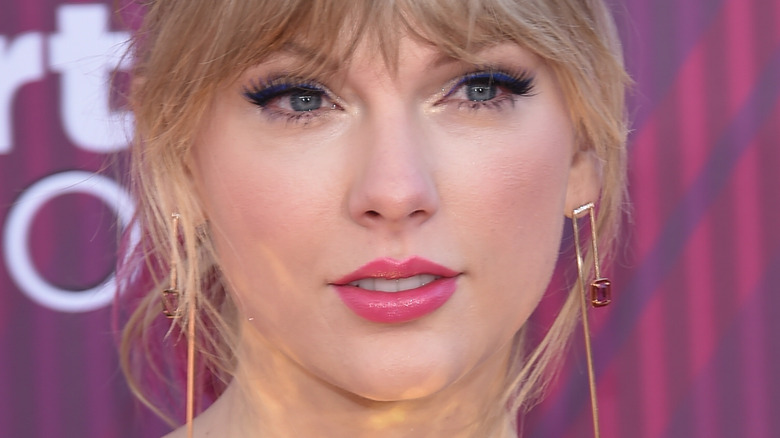 DFree/Shutterstock
We can only guess how difficult it can be, at times, to have a celebrity sibling — especially if the sibling isn't quite as big or in the same business as their famous family member. But Austin Swift is in a unique position because there aren't many people who can be more famous than his sister, Taylor Swift. Aside from having a mega-popular sibling, Austin hasn't ever seemed upset or jealous of Taylor. In fact, he's one of her biggest cheerleaders online and in real life.
Taylor and Austin Swift were born and grew up in West Reading, Pennsylvania. The siblings famously grew up on a Christmas Tree Farm, about which Taylor later wrote a song. When the family moved to Tennessee when Taylor was 14 so she could pursue her musical dreams, Austin went with them, of course (via Vanity Fair). But despite Taylor Swift's success, Austin has never acted like a sour sibling in the shadows of their sister. He and Taylor have always been supportive of each other.
Austin Swift looks up to Taylor Swift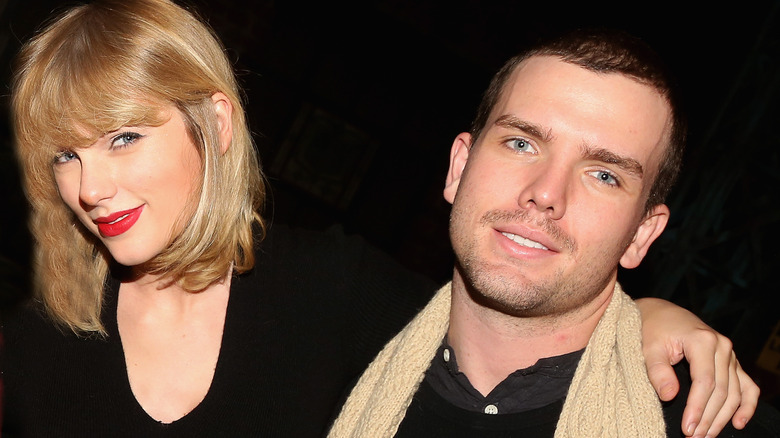 Bruce Glikas/Getty Images
Austin Swift has gotten a front-row seat to Taylor Swift's hard work through the years. He told People that Taylor wrote songs every day "for years" and that he watched her "go door-to-door dropping off demo CDs at labels that never called." Austin said she would perform at open mic nights and karaoke contests with the same "enthusiasm" fans see now. By seeing Taylor work like that, Austin admired his sister. "Having seen that example, how much goes in, how long it took ... That's always going to be bedrock for who I am and who I want to be," he said. 
That admiration obviously bred support, and Austin has shown that for Taylor in many ways. In 2016, Austin threw away his Kanye West Yeezy shoes as a form of "spring cleaning" during round two or three of Swift and West's feud, after the leaked "Famous" phone calls. When Taylor publicly supported Democratic candidates in 2018, Austin posted on Instagram about the admiration he had for her. "When you thought you couldn't respect your best friend any more than you already do. And then you do," he wrote. And Austin's not the only one singing their sibling's praises. Taylor also returns the favor, like when she posted to Instagram on National Siblings Day in 2020 about Austin, according to E! News. "My brother @austinkingsleyswift is one of my best pals, and I'm really proud of him," she wrote, in part.
Taylor Swift and Austin Swift have worked together a few times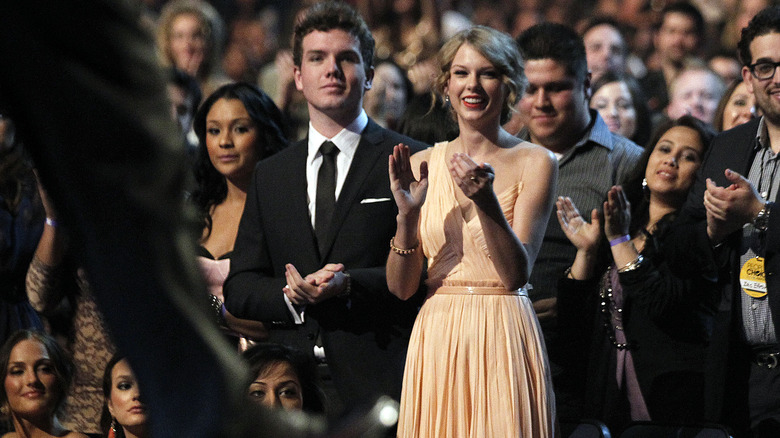 Christopher Polk/Getty Images
Austin Swift hasn't been in the background of Taylor Swift's career, though. Currently, Austin Swift handles Taylor Swift's film projects, per Billboard. Additionally, he's sometimes a collaborator on her music; Just Jared reported that he contributed to her song "Question... ?" on "Midnights." In the studio recording footage, producer Jack Antonoff, his sister Rachel, and "All Too Well: The Short Film" star Dylan O'Brien joined Austin in providing the song's cheering noises. Plus, according to E! News, Austin received a nomination for video of the year at the Academy of Country Music Awards for co-producing Taylor's video "I Bet You Think About Me (Taylor's Version)" with Blake Lively, who also directed.
Austin was even a part of a Swiftie conspiracy theory. Fans believe that he is the singer of the "Look What You Made Me Do" cover used in the opening credits of a "Killing Eve" episode in 2020. As Variety reported, Jack Leopards & the Dolphin Club performed the darker cover of the "Reputation" single. Swifties also found clues that Austin Swift was the lead singer of this imaginary band. Austin has a "The Dolphin Club" connection, as a notable picture of him as a kid was used on the band's album cover for the song (minus his face, of course). Plus, months earlier, the Daily Mail reported Swift went to "Killing Eve" creator, Phoebe Waller-Bridge, and asked if Austin could sing the show's soundtrack.