Lainey Wilson Might Have Hannah Montana To Thank For Her Career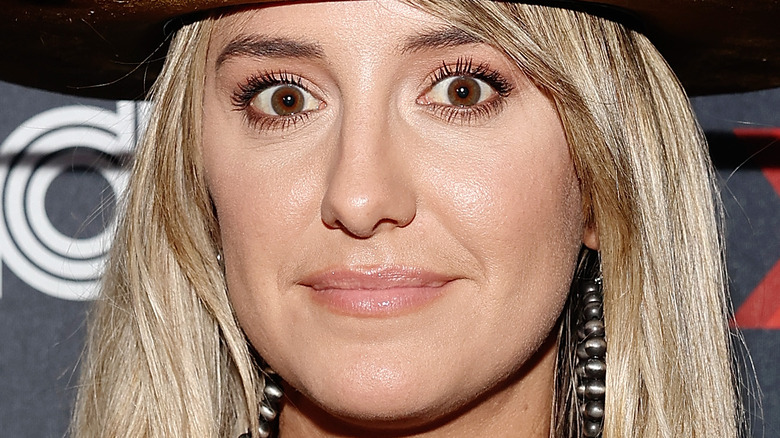 Terry Wyatt/Getty Images
Lainey Wilson is the name on everyone's lips. The up-and-coming country music star made her presence very much known in the country music world in 2022 when she achieved an impressive feat. Wilson landed herself a whopping six 2022 CMA Awards nominations, making her only the fourth artist in history to get a very impressive six or more nominations the first time they were ever nominated at the prestigious country music award show, per Billboard. Not bad. Not bad at all. Wilson ended up winning two of those nominations, New Artist of the Year and Female Vocalist of the Year, with her beating out major names in the genre for the latter, including stalwarts Miranda Lambert and Carrie Underwood.
But while Wilson may be rubbing elbows with the big names these days, did you know there was actually a time she was impersonating a famous (yet fictitious) pop star? Yep, it turns out you may well have seen this star perform before — only you may not have recognized her under her wig and sparkly costumes.
Lainey Wilson was a Hannah Montana impersonator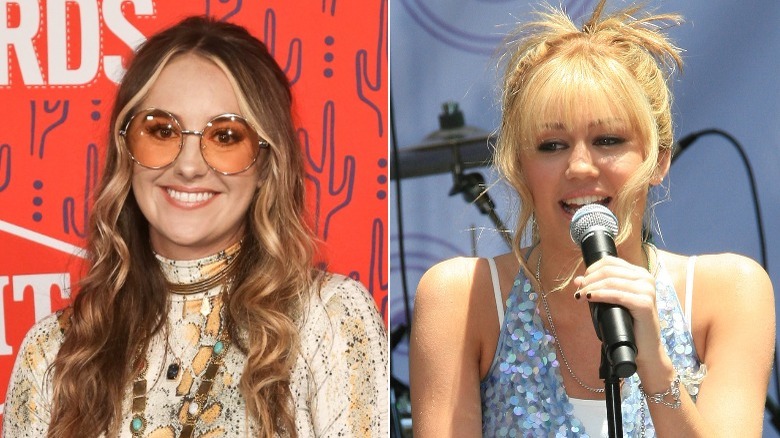 Debby Wong & Joe Seer/Shutterstock
Lainey Wilson really had the best of both worlds back in the day, as she began her career impersonating the Disney Channel character Hannah Montana, as the country star channeled her inner Miley Cyrus character professionally for five years. "It was like my childhood, high school gig. I did it from 8th grade to 12th grade. I did birthday parties, fairs, festivals," she told The Country Daily in 2021 of her impersonator gig. But, in true Hannah Montana/Miley Cyrus fashion, she also gave fans a look at "The Other Side of Me." "Every now and then Lainey Wilson might open the show for Hannah Montana," she recalled of how she'd also play her own music as herself during her impersonator gigs, but Montana's fans wouldn't exactly always be so interested. Oh well, you can't win 'em all, right?
The "Heart Like A Truck" hitmaker also dished on her Hannah Montana gig while chatting with Taste of Country in 2021, admitting that she'd now very much retired her act but was looking forward to meeting Miley Cyrus to tell her all about her former job. "It's going to be crazy when I meet Miley and be like 'Hey, by the way, I just want to thank you because girl, I was making some bank in high school!'" she shared, admitting she would do an impressive three or four Hannah Montana parties every weekend and would charge around $400 a pop.
How did Lainey Wilson start impersonating Hannah Montana?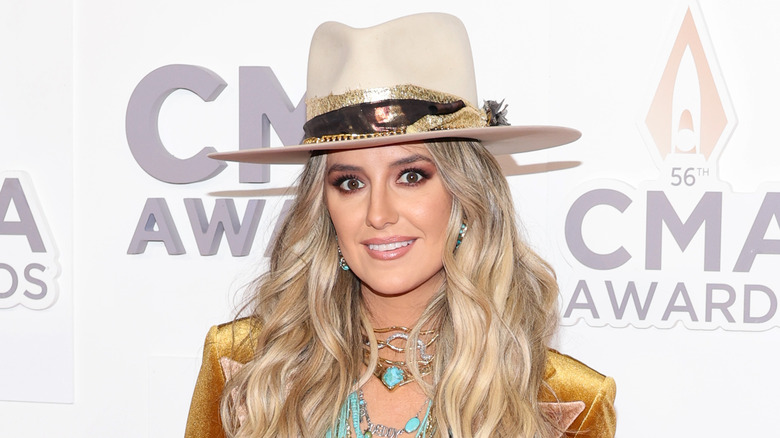 Jason Kempin/Getty Images
Lainey Wilson revealed to Taste of Country that she started up her impersonation gig after a teacher suggested it because she wanted to throw her daughter a party based on the pop star and Disney Channel TV show. Wilson ended up performing an impressive 16 songs for the little girl, and the rest, as they say, is history. Or, as Hannah Montana might say, she was totally "Pumpin' Up The Party." As for Wilson's favorite track by her former alter ego? She told Los Angeles Times in October that she loved performing one of Montana's signature tracks, "The Best of Both Worlds" because everyone knew the words. "But I'll tell you — and I know it's technically a Miley Cyrus song — 'The Climb' is up there," she added.
But with Lainey's career (as herself and not the fictional pop star) is going from strength to strength, we're guessing she probably won't be needing to go back to Montana or Cyrus' songs anytime soon — though she certainly hasn't forgotten where she came from. In September, the "Things A Man Oughta Know" hitmaker shared a snap from one of her gigs on Instagram and admitted she was wearing one of the vests she wore during her impersonator days. "Always got the best of both worlds," she captioned it.