Fans Are Worried About Al Roker's Absence From The Today Show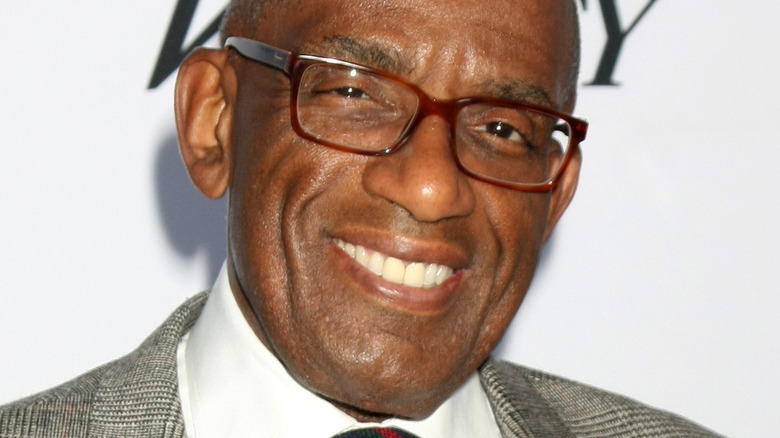 Kathy Hutchins/Shutterstock
Longtime viewers of "Today" have reason to feel a little shaky about the show's lineup. Over the summer, Kota Hotb and Samantha Guthrie inspired rumors of a secret feud after they had an awkward exchange during a segment. Later, Samantha Guthrie's string of unusual absences from the morning program only strengthened these rumors, although both co-anchors have since denied that there was any animosity between them, per Entertainment Tonight. Now, "Today" fans are wondering what's going on with Al Roker's future at "Today."
Roker, who's become nearly synonymous with "Today" as the program's resident weather man and co-anchor of the third hour, first joined the lineup in 1996. As of late, however, Roker has been noticeably absent. According to Decider, Roker's last appearance occurred on November 4, meaning he's been gone nearly two weeks. As mentioned in the publication, Roker has also been pretty absent on social media since he was last seen on "Today," posting only a photo of a full moon, a Veteran's Day tribute, and an ad for his Peacock show, "The More You Know."
Naturally, "Today" fans are pretty worried about Roker, who's recently undergone treatment after receiving a prostate cancer diagnosis, per People.
Fans of Today want to know when Al Roker is returning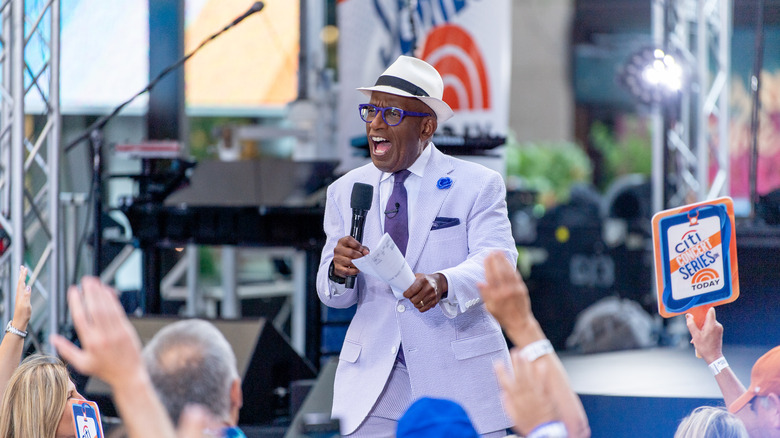 Roy Rochlin/Getty Images
According to TV Show Ace, Dylan Dreyer has been filling in for Al Roker since he's been gone. However, that's not enough for concerned fans who desperately want to know what's going on with Roker. "Hope all is well with you Al. We miss you on Today. It isn't the same without you," tweeted one concerned viewer. "Ummm @3rdHourTODAY where is @alroker ? This is starting to get weird, hope all is well Mr. Roker," tweeted another. Over on Instagram, fans are just as puzzled. Underneath Roker's most recent post, one user commented, "Where are you Al? You are missed," alongside two heart emojis. Another user wrote, "Missing you Al Roker and trust all is well." A third commented, "Hope you are well and just on vacation."
At this time, "Today" hasn't officially addressed Roker's absence. However, Roker's wife Deborah Roberts recently gave fans an update about her husband. According to The Sun, a fan commented on Roberts' Instagram, saying: "Is Al Roker ill? Hasn't been on Instagram or on the Today show. Worried." Roberts replied, "Ahh thanks for this. He's a bit under the weather but ok."
As of this time, Roberts nor Roker has divulged just what is ailing him. Hopefully, it's nothing too serious.