How Much Did Ramona Singer Make Per Season Of RHONY?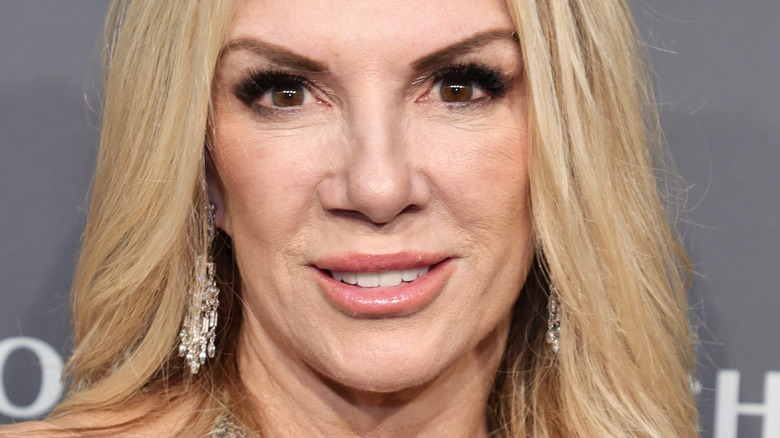 Jamie Mccarthy/Getty Images
Ramona Singer's future with Bravo is a bit up in the air. Despite being an original cast member of "The Real Housewives of New York City" and lasting through 13 years of rumors, feuds, and brawls, Singer will not be included in either of Bravo's two new tiers of the franchise. If you recall, Bravo canceled the New York sector of the "Housewives" after a rather unlucky 13th season, which was marked by low ratings, accusations of racial mistreatment launched against Singer by Eboni K. Williams, per TMZ, and a canceled reunion (a housewives first!).
In an effort to revamp the franchise, Bravo is introducing a new lineup of New York housewives to take on the show's original mantle. As for the veteran housewives, they're moving to "RHONY: Legacy." Well, some of them. Unfortunately for Singer's fans, she's decided to move on from the show, which she previously dubbed "the loser show." Singer shared with Page Six, "I do not want to do the show any longer. It's not for me at this time." However, there may be more to the story as an anonymous source is claiming that Bravo actually snubbed Singer while casting for "RHONY: Legacy."
Given most housewives' penchant for speaking their mind, it's likely that Singer will speak more about her departure at some point. Regardless of Singer's future with the show and network, however, one thing's for sure: she was paid handsomely for her efforts.
Ramona Singer was making $500,000 per season
Bravo is pretty tight-lipped about what it pays its various housewives across all of the franchises. But over the years, various reports detailing cast member's salaries have made their way onto the internet. For example, exiled "RHOA" star NeNe Leakes, who Radar Online once purported to have negotiated $2.85 million per season, debunked rumors that she was the "highest paid" housewife. Instead, Leakes revealed that she "may have had the highest episodic fee." However, because she wasn't in all of the episodes, some housewives may have made more money than her, per The Jasmine Brand. 
As for Ramona Singer, Celebrity Net Worth lists her "RHONY" salary at $500,000 per season. Given that every season of "RHONY" except Season 13 has had between 20 and 25 episodes since Season 5, that would put her episodic fee between about 22-$25,000 assuming she was making this salary the entire time. Often, housewives' salaries are significantly lower during earlier seasons as they build an audience and shoot with limited budgets. According to Radar Online, the new faces that will populate the "RHONY" reboot will make only $70,000 per season. Regardless, that's a nice chunk of change!  
Ramona Singer will be just fine without RHONY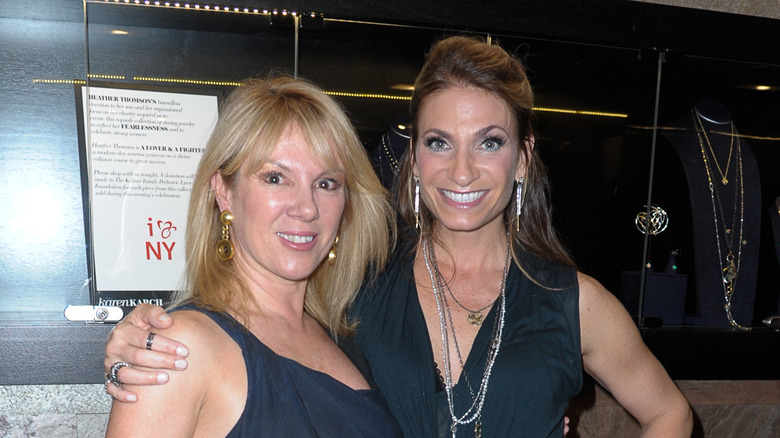 Dave Kotinsky/Getty Images
Even though Ramona Singer may not be on "RHONY" or joining "RHONY: Legacy," it's safe to say she's still sitting pretty. According to Celebrity Net Worth, Singer has a net worth of $16 million. In addition to being a famous reality star, Singer is an astute businesswoman. Over the years, Singer has dabbled in various industries, including beauty and fashion.
Singer has her own skincare line called Ageless by Ramona and an affordable wine brand. Singer also co-founded True Faith Jewelry and has authored her own book, "Life on the Ramona Coaster." Following her divorce from Mario Singer, Singer rented out the home she won in their divorce for $30,000 a week, per the Daily Mail. In 2021, Singer also sold her New York condo for $4 million, although she took almost a million dollar loss on it, per Architectural Digest. Additionally, she boasts nearly one million followers on Instagram. And while it doesn't appear that Singer does many sponsorships at the moment, they could also potentially contribute to her income.