How Erika Girardi's Mom Influenced Her Music Career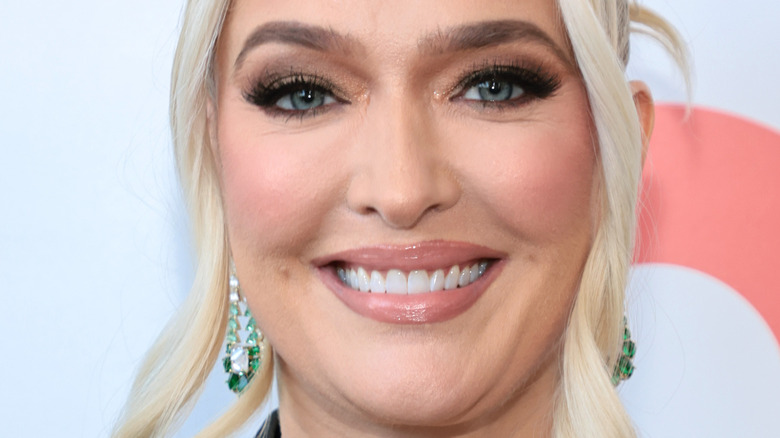 Jamie Mccarthy/Getty Images
When she's not busy creating an insane amount of drama on "The Real Housewives of Beverly Hills," reality star, singer, and actor Erika Girardi (aka Erika Jayne) has made quite a few forays into the music world. The star dropped her debut album, "Pretty Mess," in 2009, and has had a slew of dance hits over the years, with the likes of "Rollercoaster," "Party People (Ignite The World)," and the bold "How Many F**ks" all hitting the top spot on Billboard's Dance Club Songs chart.
It's no surprise then that self-confessed Prince superfan Girardi turned to some of the world's biggest popstars when it came to influencing her upbeat pop/dance sound. When asked who inspired her growing up, Girardi told All Access Music in 2016, "I grew up admiring Prince, Michael Jackson, and Madonna." But it was actually Girardi's mom, Renee Chahoy, who probably had the biggest influence on her musical career — though it wasn't exactly always the progressive pop sounds of Madonna that Chahoy would usually play for her daughter.
Erika Girardi's mom would play her classical music
It's safe to say Erika Girardi's sassy alter ego Erika Jayne is probably not going to be producing classical music anytime soon, but it turns out that's exactly what her mom used to play for her that first sparked her interest in music. Girardi told Billboard in 2012 that her mom was a classically trained pianist and, per 303 Magazine, she also worked as a piano teacher. "We would have all these beautiful classical music in the house and that was such a wonderful feeling," she told Ace Showbiz in 2009 (via Bravo), admitting she loved waking up and hearing her mom play. "She's been an influence on my musical career," she added.
Girardi then attended a New York performing arts school where she took things to the next level, performing three or four shows every week. "I wouldn't trade that experience for anything in the world!" she told 303 Magazine. "I think that every kid who wants to perform should have the luxury of going to a performing arts high school because it's really where you discover your early artistry, who you are, and what you want to do next," she added. As for what her mom, Renee Chahoy, made of it all? Girardi said her whole family was supportive of her dream to head to the big apple. "They really had no choice," she joked. "They knew that this was the only thing that I wanted to do."
Why did Erika Girardi choose dance music?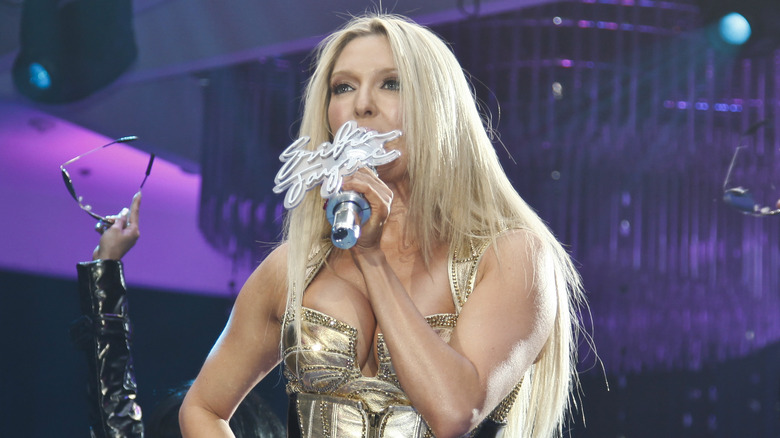 Lev Radin/Shutterstock
Growing up around classical music, why did Erika Girardi end up becoming a dance music phenomenon? Well, that all stemmed from the woman also known as Erika Jayne hitting the clubs when she was in her early 20s. "I was always the fool by the DJ booth, dancing around, and acting stupid," she admitted to 303 Magazine, revealing she always loved the moment she'd be in a club and hear an upbeat classic come on that made her head straight to the dancefloor. "I was heavily influenced by Madonna and wanted to convey that same feeling," she shared.
But it's not just dance where Girardi does her thing. She's also a musical queen and landed herself the role of Roxie Hart in "Chicago" on Broadway, but her stint came to a sudden end in 2020 when public performances were shut down due to the coronavirus pandemic. But could we see Girardi back on Broadway or even back with new dance music? "I was kind of lost for a second," she admitted to Andy Cohen on "Watch What Happens Live" in 2020, admitting she began to struggle when it came to being creative during the pandemic. "I feel better now. I've had some songs come through. I'm due for some new music. It's just a matter of me really committing and doing it. And I got to be in that right headspace and, to be honest, this hasn't been easy for me," she shared.