Christina On The Coast Season 4: Release Date, Cast, And More Information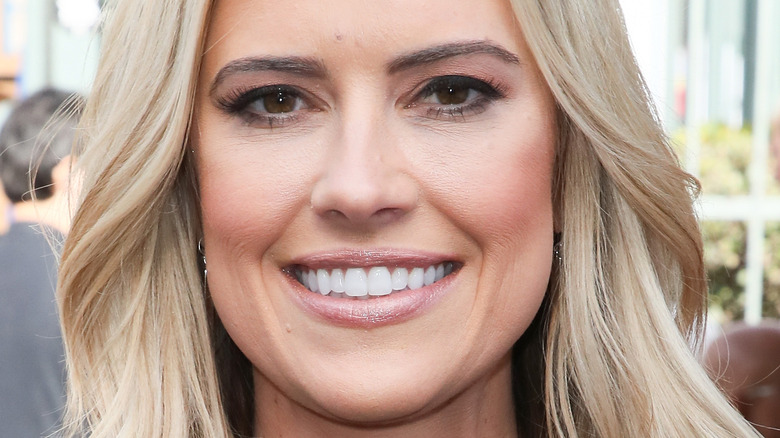 David Livingston/Getty Images
Get ready HGTV fans, Christina Hall (nee Haack) is officially headed back to the coast for Season 4 of her hit show.
Hall started her solo show "Christina on the Coast" in 2019 following the end of "Flip or Flop," which she starred in alongside her ex-husband, Tarek El Moussa. On "Christina on the Coast" fans got a closer look into Hall's life as they watched her sell and renovate homes and balance her life with her busy family, per IMDb. Since premiering, the show has become a hit as it's followed Hall throughout different phases of her life including her split with El Moussa and then her relationship (and breakup) with Ant Anstead. 
But now, three years after the shows premiere, Hall is in a better place — and we're not just talking about her business ventures. Instead, Hall recently married her new husband, Josh Hall, and even started a production company with him, per People. With so many new changes happening in Hall's life, it's left fans wondering what the next season of "Christina on the Coast" is going to look like. Luckily for fans, Hall is now opening up to fans about what they can expect to see when Season 4 of "Christina on the Coast" premieres.
When will Season 4 of Christina on the Coast premiere?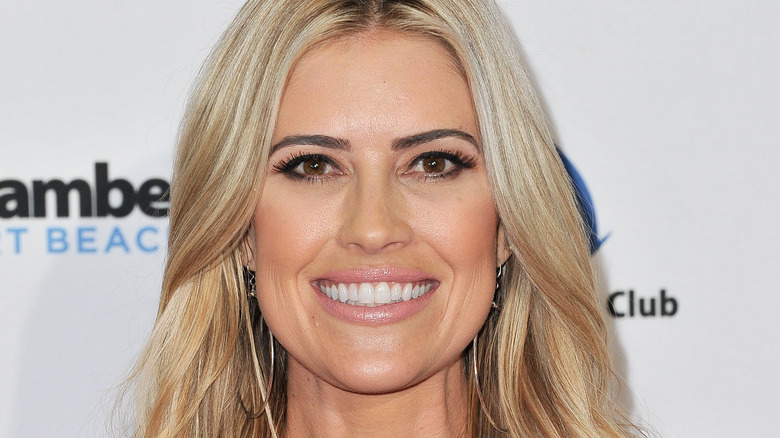 Allen Berezovsky/Getty Images
The wait for the newest season of "Christina on the Coast" is almost over! Taking to Instagram on November 14, Christina Hall officially announced that "Christina on the Coast" will be airing much earlier than fans had anticipated.
"Excited to announce 'Christina on the Coast' season 4 will be premiering on Thursday 12/8 at 8pm," Hall wrote, as she posed alongside a renovated home to announce the news. Hall then added in the caption that the show will not only air on HGTV but will also be available to stream on Discovery+.
The latest season of the show is set to feature Hall renovating Southern California homes, like previous seasons of the show, per Deadline. But Hall also announced she and her show aren't staying put on the West Coast. Instead, in the announcement of the "Christina on the Coast" premiere, Hall also announced her spin-off, "Christina in the Country," is set to premiere in early 2023. In the spin-off series, Hall is headed to a Tennessee farm to build her real estate and design career in the country. "This is one of my favorite ventures to date," Hall said, "Coast to Coast design life is a dream."
Who will star in Season 4 of Christina on the Coast?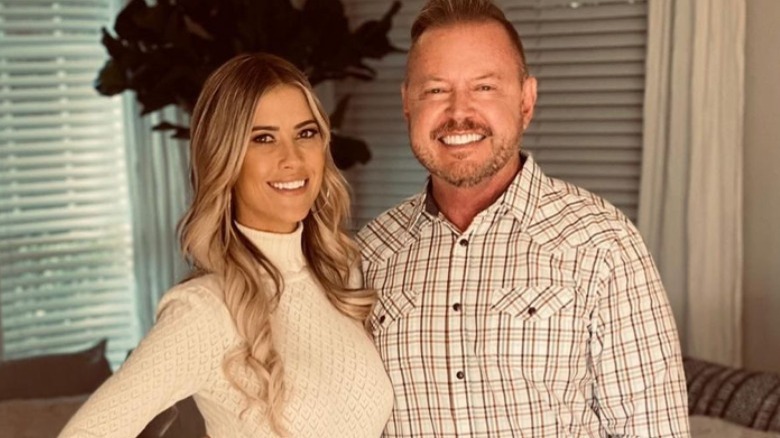 Luckily for fans, there are no surprises when it comes to who will be starring in Season 4 of "Christina on the Coast." When announcing the premiere, Hall explained the new season will feature herself, her husband Josh Hall, and producer, James Bender.
"This season you will see James Bender and I take on some amazing home renovations, Josh Hall and I embark on our personal and professional journeys and of course a ton of fun," Hall wrote. While Hall didn't reveal what cities the team worked in for this season, Bender shared photos of the new season where the cast can be seen decorating in Huntington Beach, California. While "Christina on the Coast" will feature the stars renovating in California, Hall also mentioned the same team will be starring in the "Christina in the Country" spin-off. 
Following the announcement of the show's premiere, Josh shared sneak peeks of the new seasons to get fans excited. "So much more in the works than I [can't] explain just yet, but with our two brains working as one, we will never stop," Josh wrote on Instagram. While Josh didn't tell fans about what's to come, knowing "Christina on the Coast" is set to premiere soon, here's to hoping fans will find out then!