Tia Mowry Pinpoints What Led Her To Divorce Cory Hardrict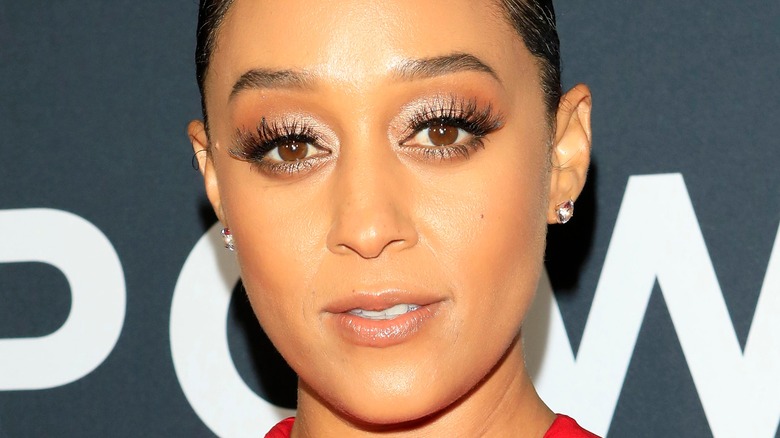 Kathy Hutchins/Shutterstock
Tia Mowry is opening up about the details of her divorce from Cory Hardrict. The couple's breakup was addressed through an October 4 Instagram post from Mowry in which she shared that the two had made the tough choice to split. "These decisions are never easy, and not without sadness," Mowry wrote. "We will maintain a friendship as we co-parent our beautiful children." TMZ had additionally reported that Mowry filed for divorce from Hardrict, with whom she shares two kids, earlier that day in Los Angeles.
When she attended the Elle Women in Hollywood gala later in the month, Mowry detailed how she has been contacted by a number of other women experiencing a similar personal journey, per Entertainment Tonight. "I'm all about inspiring and encouraging, and the DMs that I've gotten from so many women who are going through the same thing ... It has just been [amazing]," Mowry said. "I feel so blessed." Mowry's latest update on the split is giving insight as to why she knew that separating was the right move for her and Hardrict.
Tia Mowry is ready to focus on her happiness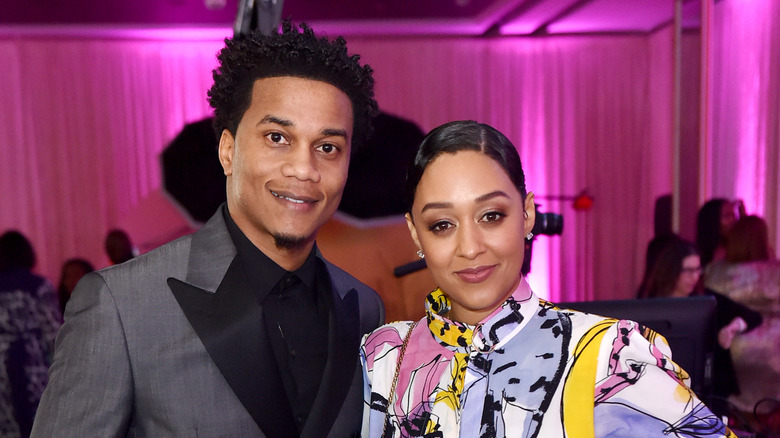 Aaron J. Thornton/Getty Images
Tia Mowry has revealed exactly what that led to her separation from her ex-husband, Cory Hardrict. The actor sat down with "Today" show co-hosts Hoda Kotb and Jenna Bush Hager for an interview on November 16 and was asked how she knew that going their separate ways was the best course of action for the couple. "I knew when I really started to focus on my happiness," Mowry said. She also explained that, as she grieved after the deaths of loved ones and attended therapy sessions, Mowry had "an aha moment" that likewise contributed to the breakup.
"When you start to really work on yourself, love yourself, know your value, know your worth, then all of a sudden, there's this awakening," Mowry said. "And it's not easy. It's a hard journey, but at the end of the day, I feel like it is so, so worth it." Although they are no longer a couple, Mowry said that she still considers her previous union with Hardrict "a success." "I look at it as a curriculum," Mowry said. "You're learning, you're growing, you're evolving, you're creating, and I was able to create with Cory some beautiful, amazing children." Mowry later posted this clip on her Instagram Story and shared the wise words, "Your peace, joy and happiness will always guide you to your best self."